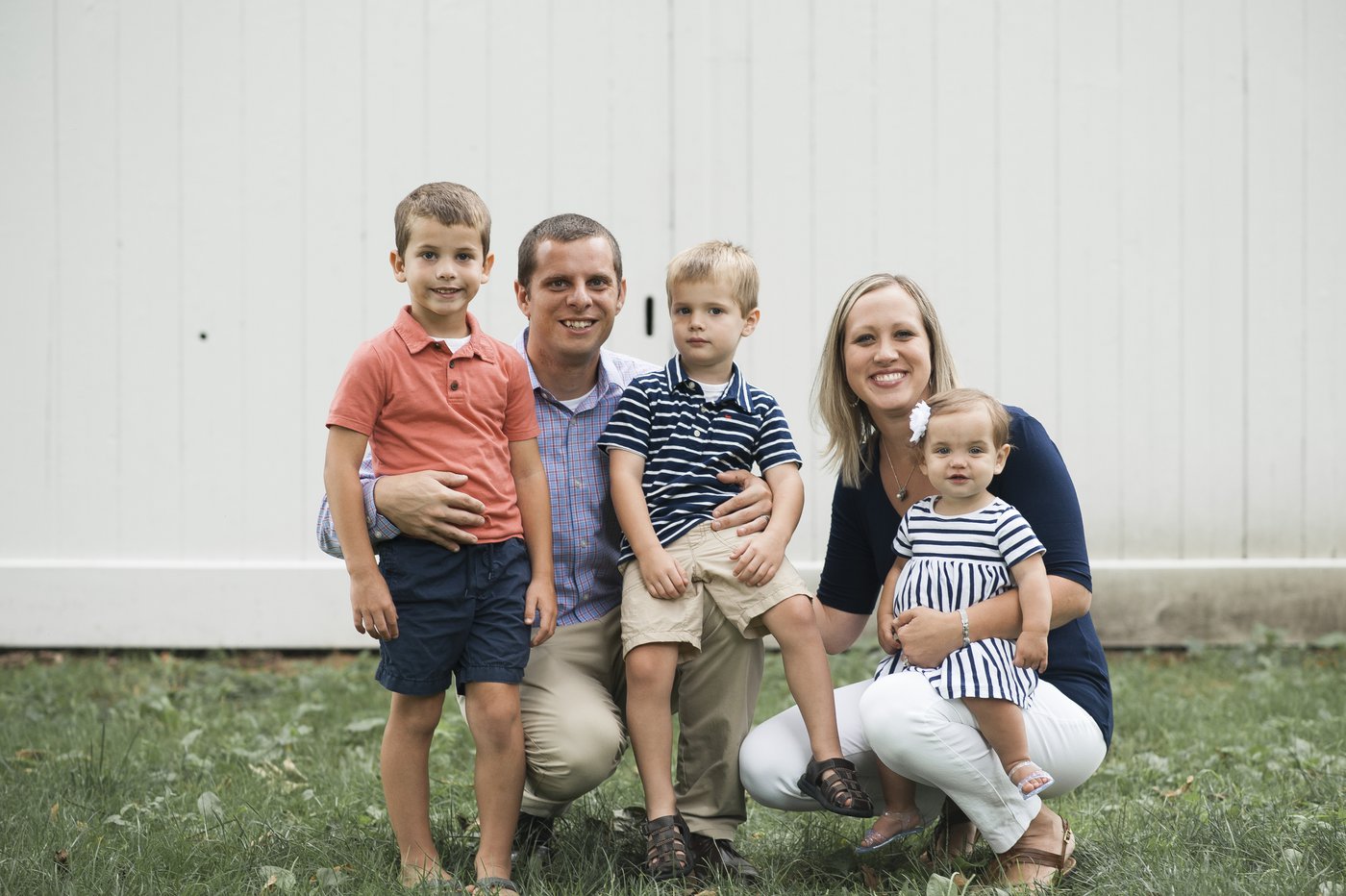 Jared Yordy has been serving as the Outreach Pastor at Grace Community Church since November of 2017. In this role, he oversees the Guest Service teams at GCC, the Community Outreach of the church, and he also provides the leadership for the Pastoral Care for GCC. Jared graduated from both Grace College & Seminary. He has a BS in Biblical Studies and also a Masters in Ministry Studies.
Jared has a passion for providing pastoral care at GCC. He also likes organizing opportunities for people at GCC to serve both our church and also in the community. On Sundays, you most likely will see Jared on the move throughout the church to ensure all of the services are running smoothly. One of Jared's favorite Bible verses is Joshua 24:14, "Now fear the Lord and serve him with all faithfulness." In his spare time, Jared enjoys hanging out with his family, working out, playing golf, and watching Penn State and Steelers football.
Jared married his wife, Kim in 2008. They met each other 600 miles away at college and realized that they grew up less than an hour away from one another. They have 4 kids; 2 boys and 2 girls named John, Jordan, Chelsea, & Megan. Their daughter Chelsea is in heaven after being stillborn in 2017 at 34 weeks along in the pregnancy. They look forward to being reunited with Chelsea in heaven someday.
Jared and his family reside in West Lampeter Township.
Contact Pastor Jared