Mornings for Moms
Our Study
(un)Natural Mom: Why YOU Are the Perfect Mom for Your Kids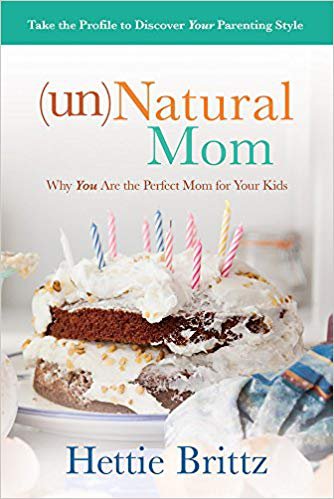 (Un)Natural Mom gives you permission to profess that mothering doesn't always come easy for you.
Come find new hope in discovering that every mom has unique gifts. In Christ, the "unnatural" mom becomes the supernatural mom who is just right for her family!
Hettie Brittz is an author, speaker and one of South Africa's foremost voices in parenting advice.
Our Schedule
October 3 - Welcome Breakfast / DIY Fall Décor
October 17 - (un)Natural Mom, The Myth Debunked
November 7 - GCC Moms Panel Discussion
November 21 - (un)Natural Mom, Your Intelligent (un)Natural Design
December 5 - Christmas Celebration Cookie Exchange
January 2 - Happy New Year – 2020 (un)Natural Mom
January 16 - Relax and Refresh Spa Day
February 6 - Nurturing Your Marriage
February 20 - (un)Natural Mom, (un)Natural Moms from the Bible
March 5 - Personal Retreat- A Morning of Worship, Prayer and Personal Quiet Time
March 19 - (un)Natural Mom, (un)Natural Moms Unite!
April 2 - Moms On Mission - A community service project day
April 16 - (un)Natural Mom, Wrap-up
May 7 - End-of-Year Celebration