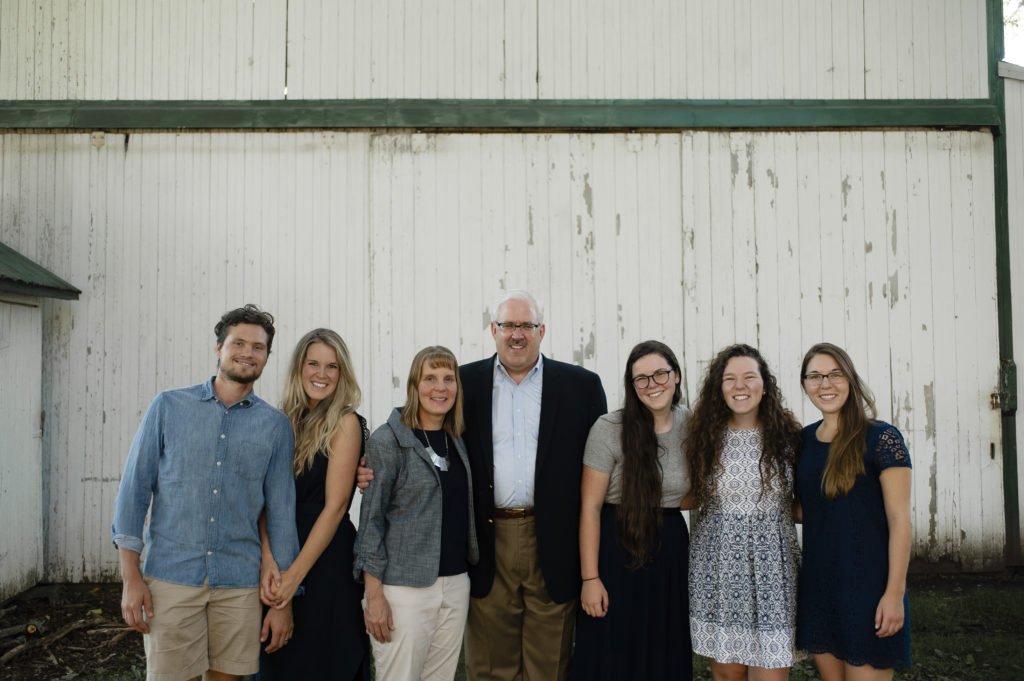 Mike Sigman joined the Grace Community Church leadership team in July 2011, when he was appointed Lead Pastor. In this role, he serves as Grace's primary preacher, while developing strategic vision and leadership in consultation with the Ministry Council. He is also responsible for congregational prayer ministries, the expansion of GCC's global outreach, and pastoral team and staff development.
Mike is passionate about preaching God's Word in the power of God's Spirit. His desire is to challenge seekers to become followers of Christ, and to challenge followers of Christ to deepen their relationship with Christ. Mike loves people, so you will often find him visiting in the homes of GCC's families or connecting with folks at events throughout the community.
His hometown is nearby New Danville, and his home church is Bethel Evangelical Congregational Church in Conestoga, where he began his relationship with Jesus Christ and answered God's call to ministry. In 1986, Mike and Jenny were married and, within a few weeks, assigned by the Evangelical Congregational Church to plant a church in the Baltimore suburb of Rosedale. They spent 13 years pastoring the Rosedale Community Church. In 1998, Mike was elected to the office of Bishop in the E.C. Church. Those nine years of Episcopal service were incredibly fulfilling as Mike traveled extensively, giving oversight to congregations and mission work in the United States, Mexico, Costa Rica, India and Japan. In 2008, Mike was appointed President of Evangelical Seminary, a position he held until coming to GCC in 2011. His return to the pastorate reflects his desire to once again be involved in the day-to-day life of a local church, watching God shape and mold people into faithful disciples of Jesus Christ.
A frequent preacher at area churches and camp meetings, Pastor Mike also serves as a Spiritual Director of the Rawlinsville Camp Meeting, and he is a member of the Water Street Ministries board of directors. A 1983 graduate of Lebanon Valley College, he holds a Master of Divinity from Evangelical Seminary, and an honorary Doctor of Divinity from Lancaster Bible College. Mike has completed post-graduate work at Fuller Theological Seminary.
Mike and Jenny live in Smoketown, just east of Lancaster. They are the parents of four daughters: Katie, who is married to Brent Hostetter, Carolyn, Amanda, and Lydia. They are also grandparents to Camden, Grayson, and Macy Kate Hostetter.
Contact Pastor Mike