At Grace Community Church, we care about one thing: Helping People Know and Follow Jesus. Keeping this central, we are a growing body of believers that adapts to a changing world while steadfastly upholding the inerrant word of God. Here's a message from our founding pastor, Wil Martin, on our foundational practices.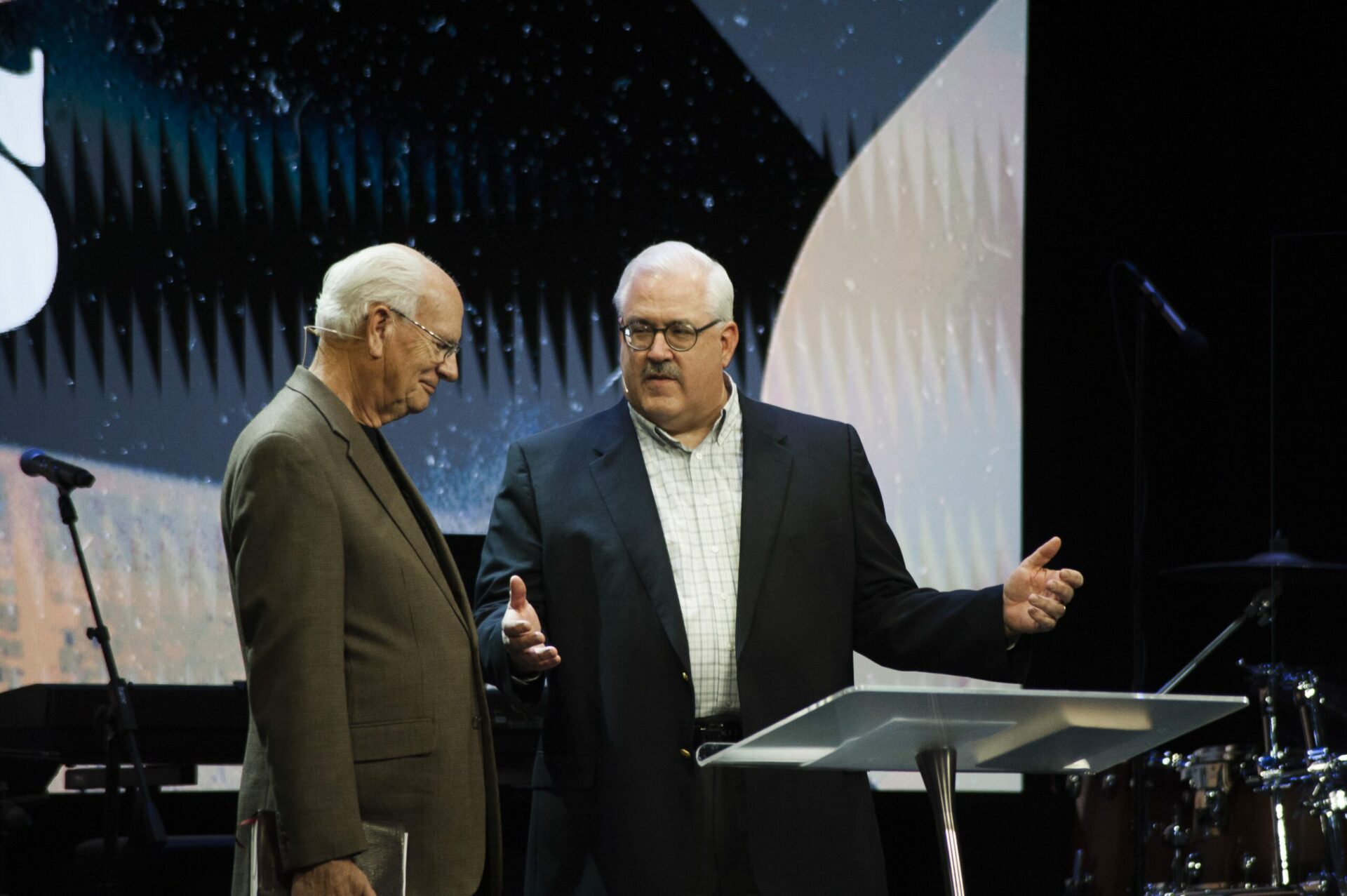 Biblical truth in preaching and teaching
Compassion for one another and the broken world
Passion for evangelism and discipleship
Grace in our relationships inside and outside of the church
Authenticity in worship and ministry
Planting a Church
Grace Community Church of Willow Street began as a church planting project of the Evangelical Congregational Church in August 1995. At that time, our goal was to provide an open and accepting environment in which people would develop significant relationships with God through faith in Jesus Christ as Savior. This continues to be our goal over 25 years later. 
We are a community of believers who are committed to
exalting the name of Jesus in worship
growing deeply in our relationship with Him
encouraging others through Christian fellowship
At the present time, we have an average of about 1150 in attendance at three Sunday morning services and one Saturday night service.
Grace Community Church is the daughter church of Grace Evangelical Congregational Church of Lancaster. As the Lancaster Grace Church sought ways to address the future of the aging population of the congregation, they decided to plant a church in one of the surrounding suburbs.
As part of this project, Grace EC Lancaster appointed a "Task Force" in January 1995 to study the feasibility and location of a suburban church planting project. By June of 1995, they selected the town of Willow Street as the "home base" for the new church plant. On Sunday, August 13, 1995, we held our first worship service at the former Thomas Antique Car Museum (current site of the Willow Valley Medical Center). We began with 51 people in attendance, including several visitors.
GCCWS Beginnings
By God's grace, the congregation outgrew the former car museum and, in 2000, moved to the Lancaster Christian School gymnasium on Lampeter Road. In the same year, we purchased the property at 212 Peach Bottom Road with a vision of relocating the congregation back to Willow Street. In February 2006, we realized this vision and dedicated the first phase of our current church building. We dedicated the second phase, which included more parking, an education wing, and offices, in March of 2019.
GCCWS is a People, Not a Place
But that's just the "locational" history of our church. The history of Grace Community Church is also a "relational" history. It is a story of how an ever-growing group of Christians have deepened their relationship with Jesus Christ and their relationships with one another. More than that, our church's history is a chronicle of God's faithfulness and His sovereignty. It is a testimony to God's willingness and desire to bless His church if we are willing to follow His leading and give Him the glory for all things! All in all, it is a story of what can happen when grace is practiced, when people are more important than programs and when God's Word as our guide for living. Adhering to those principles, this beautiful family of God known as Grace Community has been formed and continues to celebrate the work of the Lord. 
Want to know the best part? No matter what you've been through or what questions you might have about God and faith, our church is a place where you'll find the love, grace, and forgiveness Jesus gives to everyone.
Grace Community Church is a member congregation of the Evangelical Congregational Church, a denomination headquartered in Myerstown, PA. Learn more about the Evangelical Congregational Church here.
More than ever, Grace Community Church remains committed to its mission. Today, we still want to help people know and follow Jesus.  As a church family, we value community as we worship, serve, and do life together in the Body of Christ. Recently, we completed construction which included a new sanctuary and envision the renovation of our current sanctuary into a family life center in the near future. We also envision the multiplication of churches in and around Lancaster County. To learn more about our future ministries, attend an Eat and Meet or Tell Me More class.
What does this mean for you?  It means you are welcome at Grace Community Church.   We're saving a seat for you.   There is something for you no matter where you are in your faith story.  We would love to walk with you on your journey to know and follow Jesus.  
Beyond that, if you're ready to plan your first visit, click here. If you want to learn more about our beliefs as a church, click here. Or if you'd simply like to get in touch with a person on our lead team directly, click the button below.