Staff – Meet Our Leadership
Say hello to Grace Community Church staff. Got questions for the lead team at GCC? Contact us by clicking here.
Please know that the GCC Staff is always available should you need anything at all. We often hear concerns that we are "too busy" and we want you to know that caring for you is our main responsibility. People will always be our first priority and we are never too busy for you. Using the link below, you can get to a section of the website where you can select a staff member and email them directly. If you would prefer not to use an online form, our staff emails are generally the persons first name followed by @gccws.net.
Our pastoral team is made up of the heads of the various departments at GCCWS. We meet weekly on Mondays to discuss the operations of Grace Community Church. We also regularly pray for and discuss the needs of Grace Community Church and plan for the future.  
Click Image for Staff Bio Pages
Mike Sigman
Mike Sigman joined the Grace Community Church leadership team in July 2011, when he was appointed Lead Pastor. In this role, he serves as Grace's primary preacher, while developing strategic vision and leadership in consultation with the Ministry Council. He is also responsible for the expansion of GCC's local church partnerships and global outreach, and pastoral team development.
The two things Mike really loves about being pastor is spending time with people and preaching God's Word. His desire is to challenge seekers to become followers of Christ, and to challenge followers of Christ to deepen their relationship with Christ.
His hometown is nearby New Danville, and his home church is Bethel Evangelical Congregational Church in Conestoga, where he began his relationship with Jesus Christ and answered God's call to ministry. In ministry since 1986, Mike has been a church planter, pastor, denominational overseer for the US and global Evangelical Congregational Church, and seminary president at Evangelical Seminary, Myerstown.
A frequent preacher at area churches and camp meetings, Pastor Mike also served on the boards of Rawlinsville Camp Meeting and Water Street Mission. A 1983 graduate of Lebanon Valley College, he holds a Master of Divinity from Evangelical Seminary, and an honorary Doctor of Divinity from Lancaster Bible College. Mike has completed post-graduate work at Fuller Theological Seminary. Mike and Jenny live in Smoketown, just east of Lancaster. They are the parents of four daughters: Katie, who is married to Brent Hostetter, Carolyn, Amanda, and Lydia. They are also grandparents to Camden, Grayson, Macy Kate, and Paige Hostetter.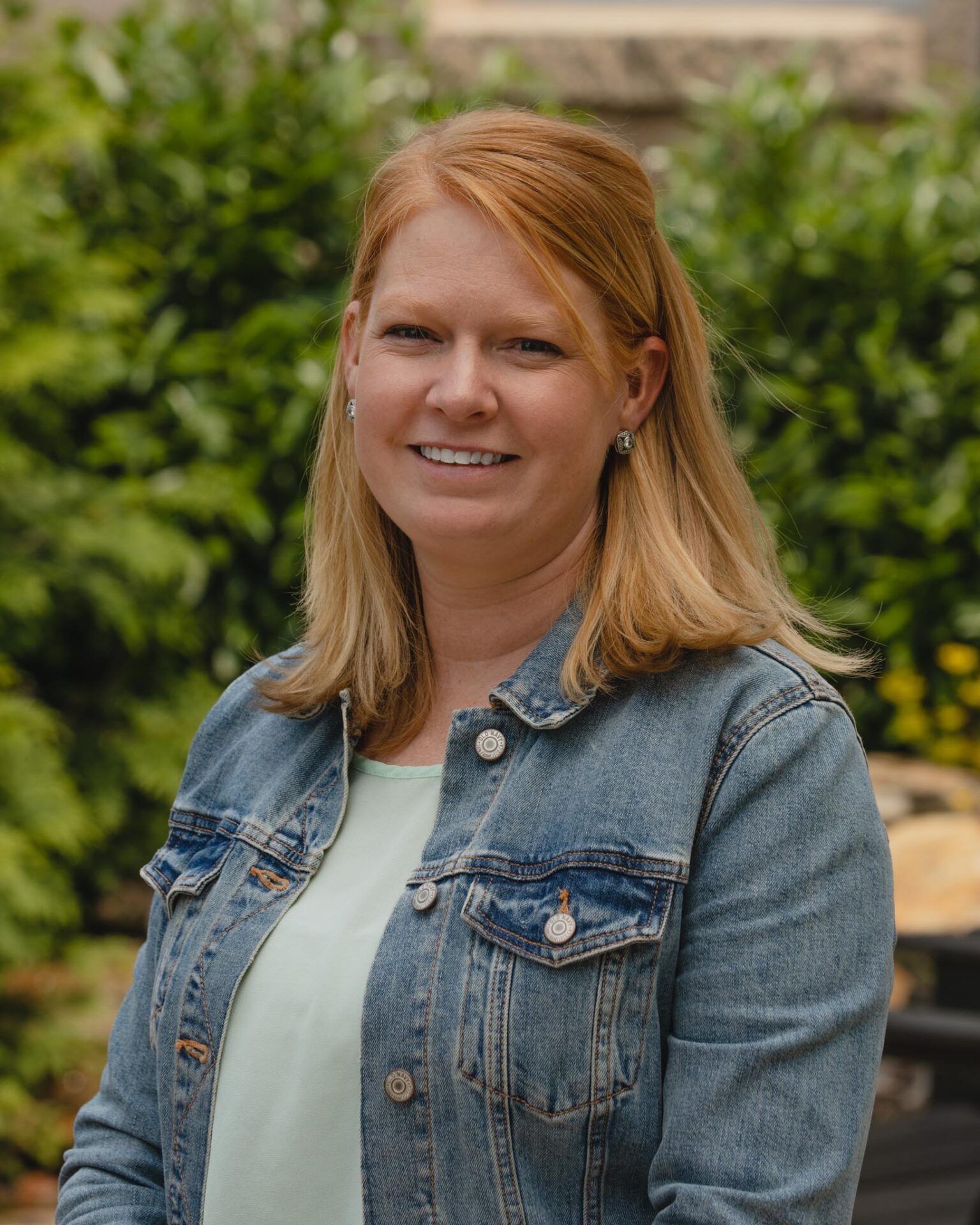 Brandi Wenger
Brandi Wenger is Grace Community's full-time Church Administrator. She began her career at Grace as a part-time Administrative Assistant in October 2011, but has been part of the church family much longer. Brandi began attending GCC in 2000 with her parents and two younger sisters. Brandi is thrilled to see the wonderful things God has done at Grace over the years.
Brandi is passionate about helping others discover their God-given gifts and applying them to new areas of church ministry. In addition to daily administrative responsibilities, Brandi serves on GCC's Assimilation Team, which regularly meets with worshippers to determine their hearts' desires and where their gifts can flourish. She believes there is no greater joy than serving others in the name of Christ.
Brandi is a graduate of Penn State University – York Campus (2010) with a B.S. in Human Development and Family Studies. In 2011, Brandi married Anthony Wenger. They live on a small farm in the Creswell area. The Wengers enjoy horse-back riding and spending time with family and friends.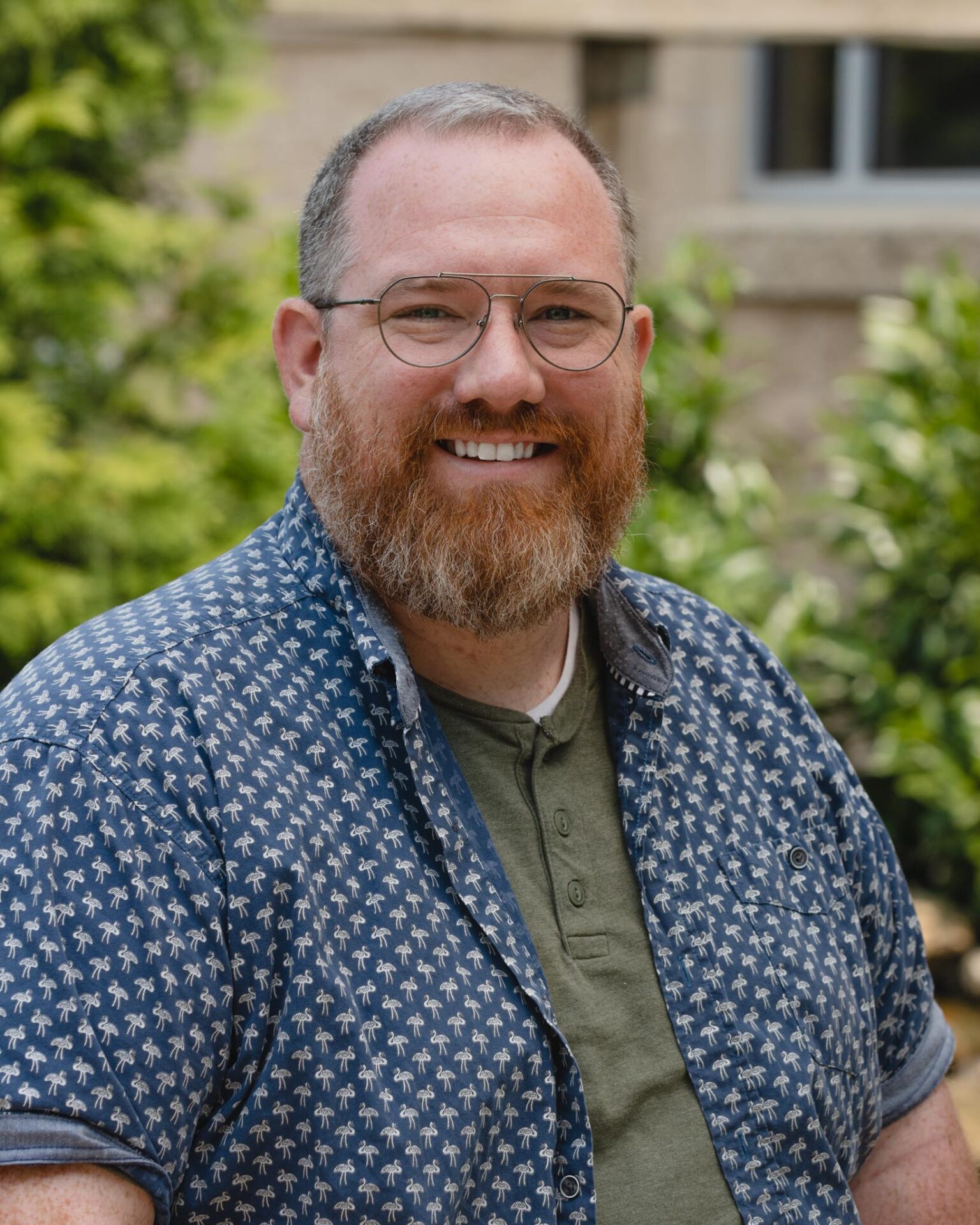 David Julian
David Julian has lived in the area since 2005, and considers this length of time to have provided him the status of "A Native of Lancaster." He began as Worship Pastor, overseeing Music & Arts in January 2012.
David is married to his college sweetheart, Jessica, and they have boy-girl twins named Laina and Owen. They were married in 2006, and have grown to consider Lancaster County their hometown.
Graduating from Lancaster Bible College in 2011, David studied Worship Arts with an emphasis in Guitar as his primary instrument. His course load was shared equally between classes training him in Biblical Theology and Music Theory & Arts. His passion within the Music & Arts ministry is first people and their relationship with God, and second to present opportunities for people to connect with the Holy Spirit through the unique artistic personality that each person has.
In his free time, David loves to be outdoors camping, hiking, and fishing. He also loves to build things and exercise.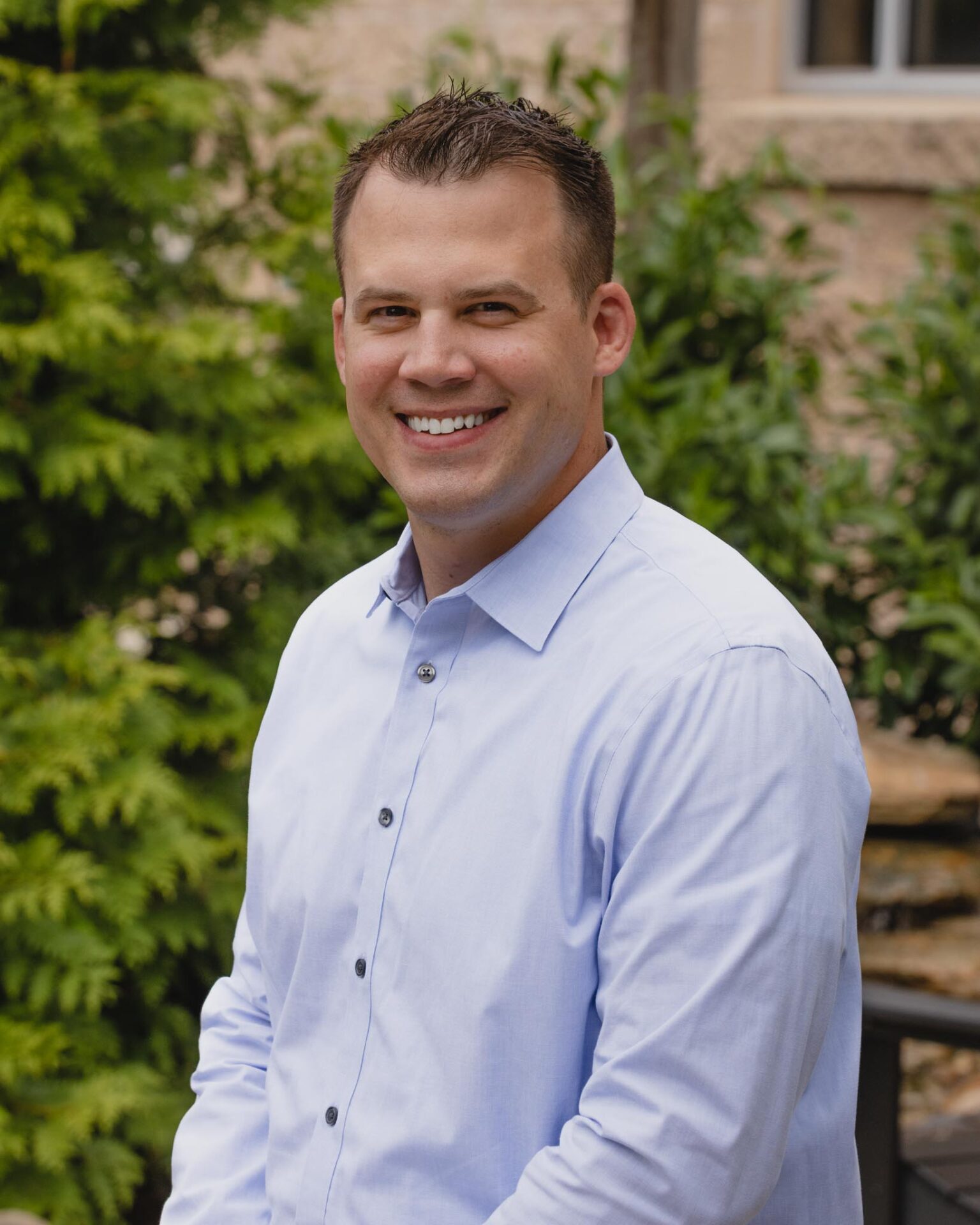 Paul Weitzel
Paul Weitzel serves as the Associate Pastor for Grace Community Church and Preacher in Charge at Bethel E.C. in Conestoga, PA. He enjoys talking about Philly Sports and wrestling. Paul will always welcome a bag of Herr's Honey BBQ potato chips and a cup of coffee from Wawa. He grew up in Oxford, PA, so he considers himself a "local" (although Mike Sigman questions this designation).
In 2003, God changed the course of Paul's life when Jesus became his personal Lord and Savior. From that time onward, Paul has always wanted to preach, teach and disciple others in the Word of God. He studied at Cairn University (B.S.) and Moody Theological Seminary (M.Div). While in college, Paul met his wife, Jen, who played softball for Ryder University. Paul came to GCC after pastoring in York, PA, for four years. He has been on staff at GCC since 2016 and lives in Willow Street. He has three daughters Madelyn, Carolyn, and Katelyn (a.k.a "The Lyn's").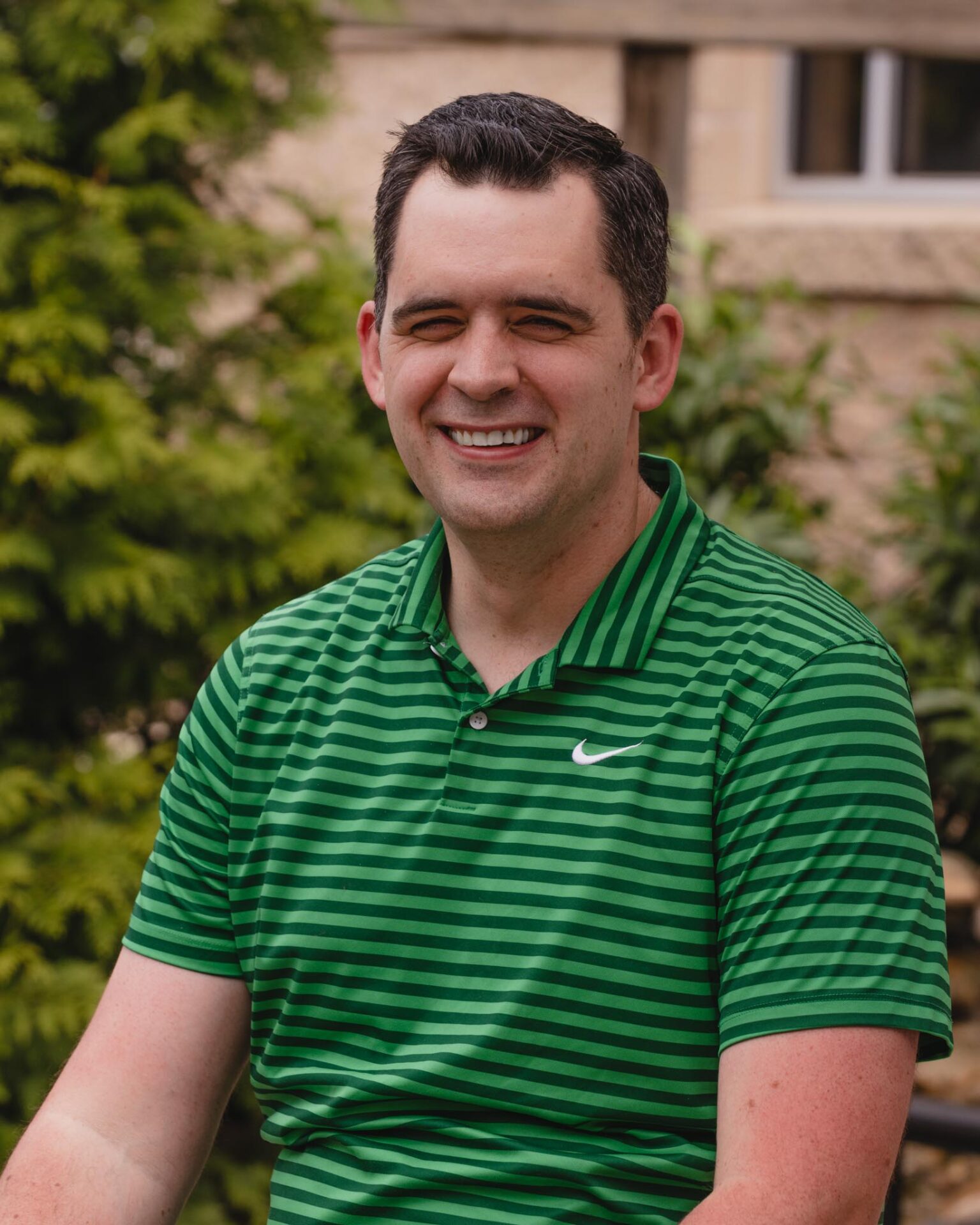 Addison Roberts
Addison Roberts serves as the Digital Online Pastor at Grace Community Church. He is passionate about creating an online environment and content that helps people know and follow Jesus. As a first generation Christian, he is a firm believer in the power of Jesus to permanently change lives and family systems through the use of online resources.
Addison is married to Alyssa. They met while at college in 2011 and graduated together in 2012. They have three daughters. Addison has a Masters of Arts in Theology from Regent University.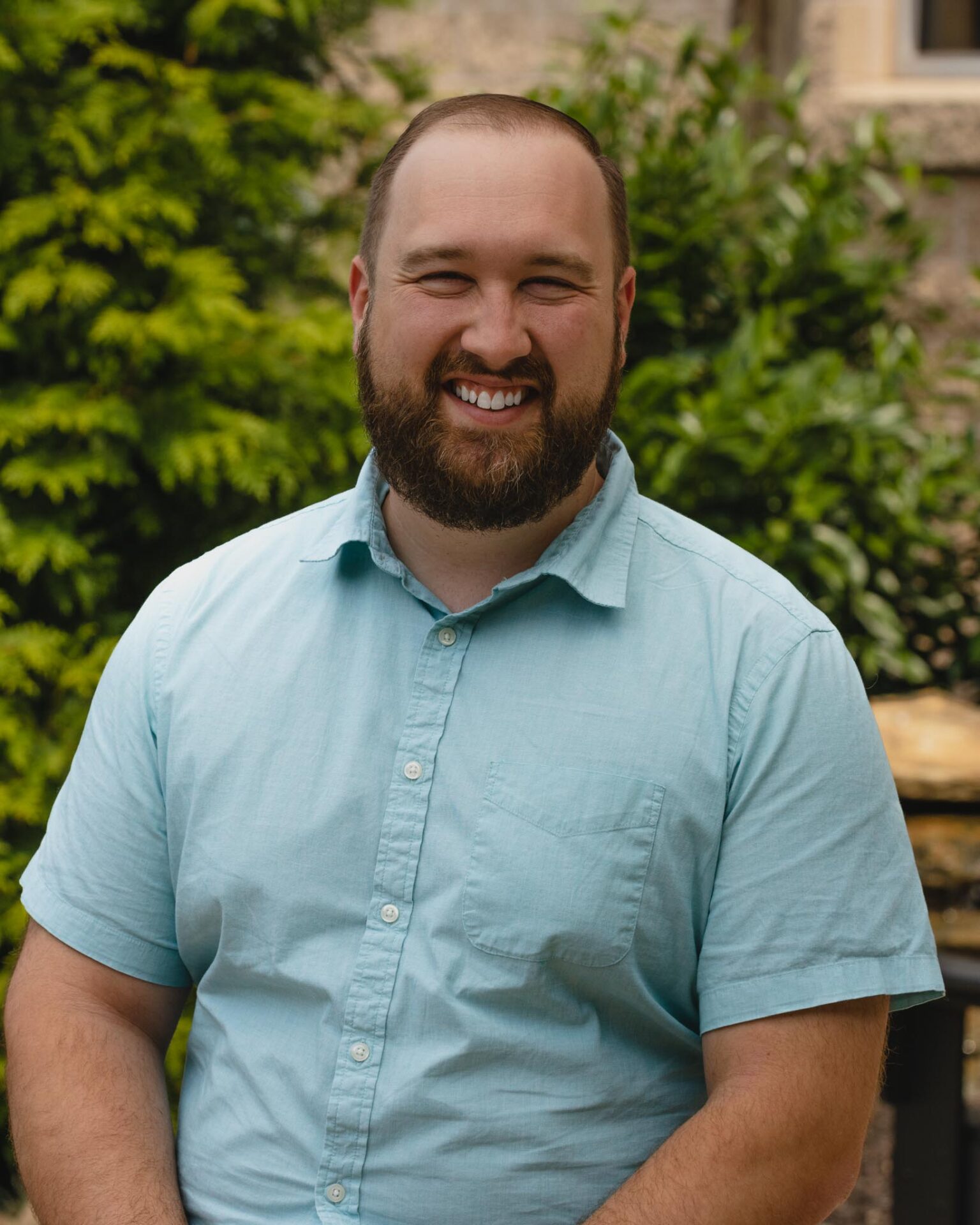 Kevin Lance
Kevin Lance serves as the Youth Pastor at Grace Community Church. He loves to build relationships and help students discover and live into the potential that God places in each of them. Kevin believes that creating a space where students feel known, loved, and empowered by caring adults is one of the greatest investments the church can make. He also desires to partner with parents to equip them to help their students grow in their walk with Jesus.
Kevin has been married to Shelby since 2009, and they have 4 kids: Elias, Gavin, Makenna, and Harper, who absolutely light up their lives. Kevin has a Bachelor of Arts in Youth Ministry from Eastern University and a Masters of Divinity from Gordon Conwell Theological Seminary. In his spare time you will find him spending time with family, playing all time QB with the boys, taking the girls out for breakfast dates, going on a hike, or seeing the latest Marvel movie.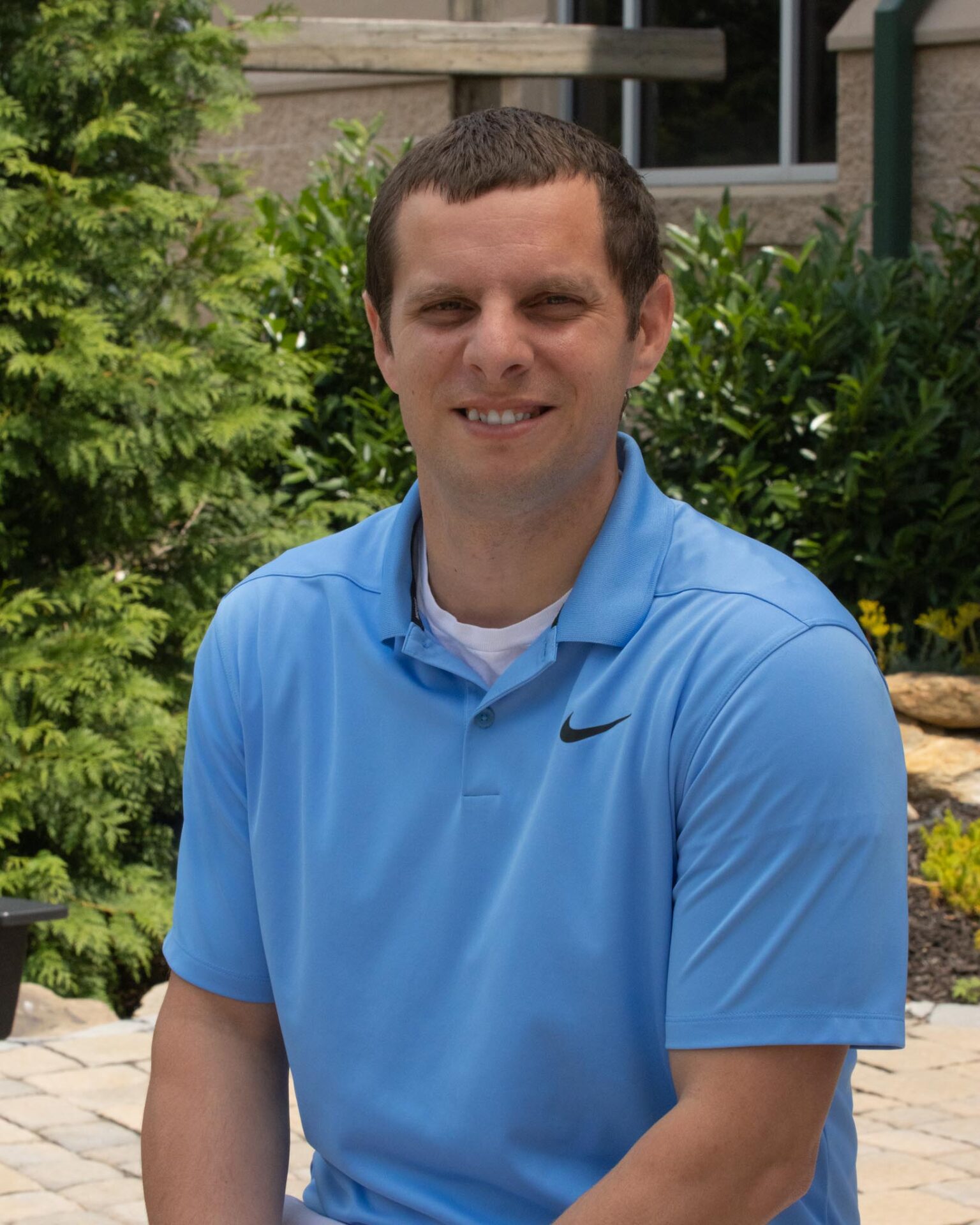 Jared Yordy
Jared Yordy serves as the Care Pastor at Grace Community Church. Prior to that, He was the Outreach pastor for 4 years and was also the Youth pastor at GCC for 5 years. In his current role, he oversees the Pastoral Care & visitation for GCC. Jared considers it a privilege to care and walk with our people when life isn't easy.
Jared married his wife, Kim, in 2008 and they have four children. John, Jordan, Chelsea and Megan. Jared graduated from both Grace College & Grace Seminary. In his spare time, Jared enjoys spending time with his family, being outdoors, and watching various sports.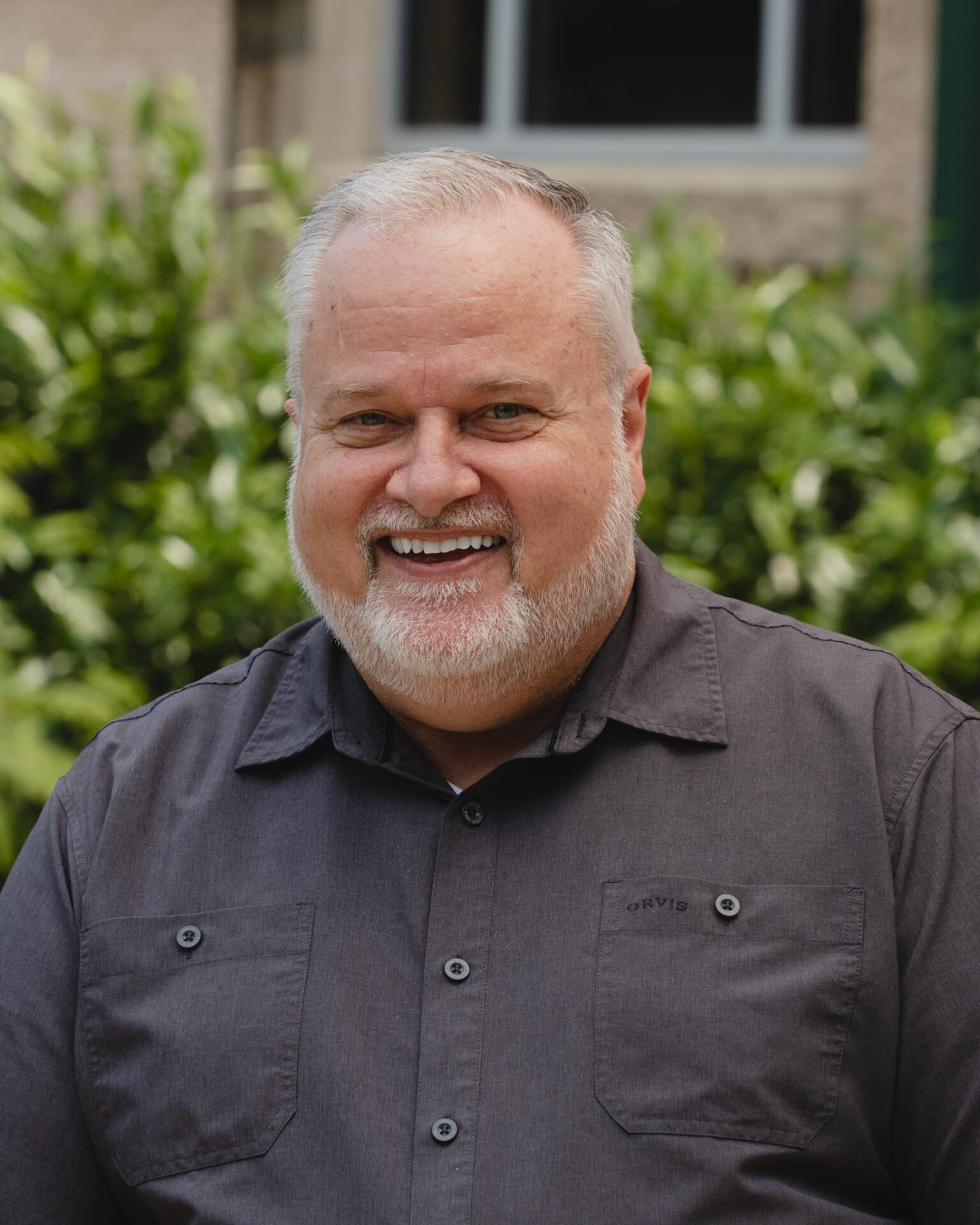 Steve Brubaker
Steve Brubaker is the Counseling Pastor at GCC. He was born in Lancaster but as the son of a Navy retiree moved around a lot as a child before returning to Lancaster upon his Dad's retirement. Steve graduated from McCaskey High School, Lancaster Bible College and Millersville University with an M.Ed. in Counselor Education. His experience includes urban church work and ministry with those in a condition of homelessness and addiction. He is married to Kerry, a native of Bloomington, MN and a graduate of the U of Minnesota and Dallas Theological Seminary who works at Water Street Rescue Mission. Both Steve and Kerry were part of the founding of GCC. They are the parents of two daughters, Hannah, a nurse in the PICU at Children's Hospital of Philadelphia and Gabrielle, who works at Penn Health/LGH and is married to Alex, a Northern Lancaster County Regional Policeman.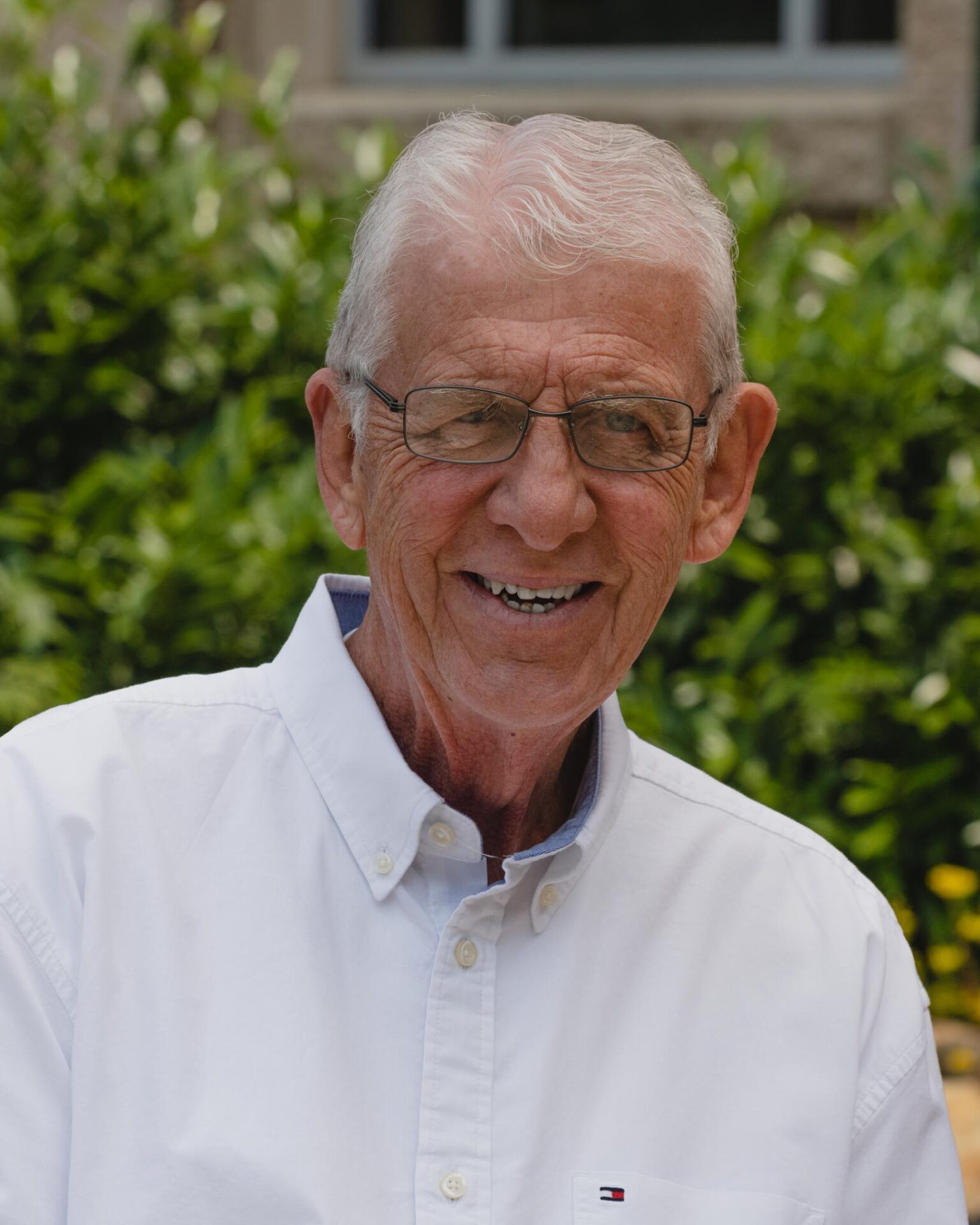 Kyle Fisher
Kyle Fisher serves as Visition Pastor at GCC. Kyle is married to Wendy of over 52 years of marriage. He has three girls and one boy all living in southern New Jersey along with seven grandchildren of which live in New Jersey as well. Kyle has served over 50 years in ministry which include five different positions from New Jersey, upstate New York, North Carolina and Kansas. He was born in Arcade, New York and accepted Christ as his Savior at the age of nine years old, being called into full time ministry while a Junior in high school. Kyle furthered his education with a Bachelor of Science in education and a Master of Arts in pastoral studies. Loving ministry and people, Kyle is loving the call of visitation to the homebound here at GCC.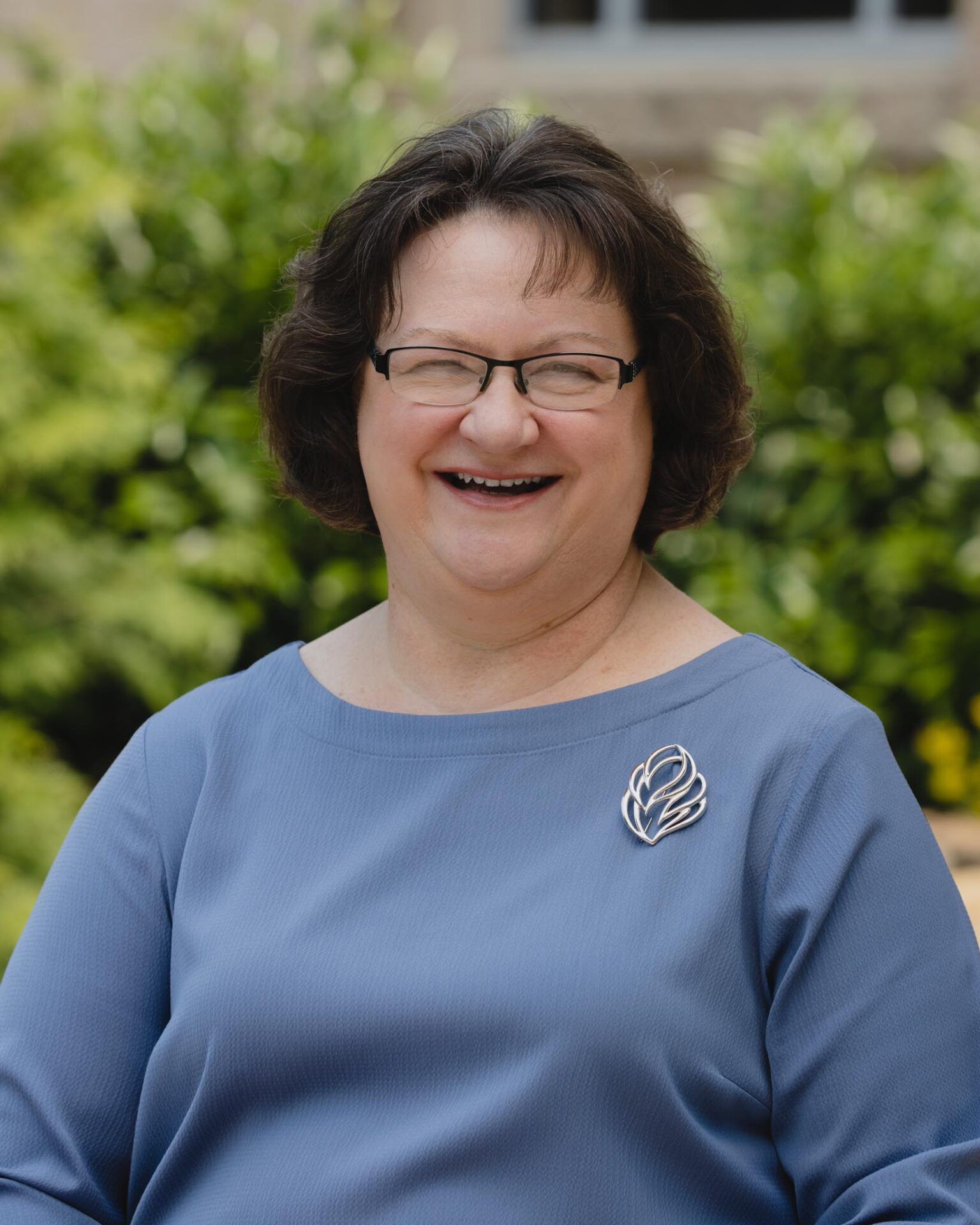 Patty Deiter
Patty Deiter serves as Children's Ministry Director at Grace Community Church. After 33 years in public education, Patty now combines her love for kids and teaching and her passion for serving the Lord in ministry to help kids grow to know and follow Jesus – for life! Watching kids develop a love for Jesus and grow in their faith along with supporting and equipping families and volunteers makes serving as GCC's Children's Ministry Director, her dream job. Thankful and blessed!
Patty is also involved in the GCC Women's Ministry and enjoys singing with the 8:00 worship team on occasion.  Patty graduated from Taylor University and participated in the Masters of Ministry program at Lancaster Bible College.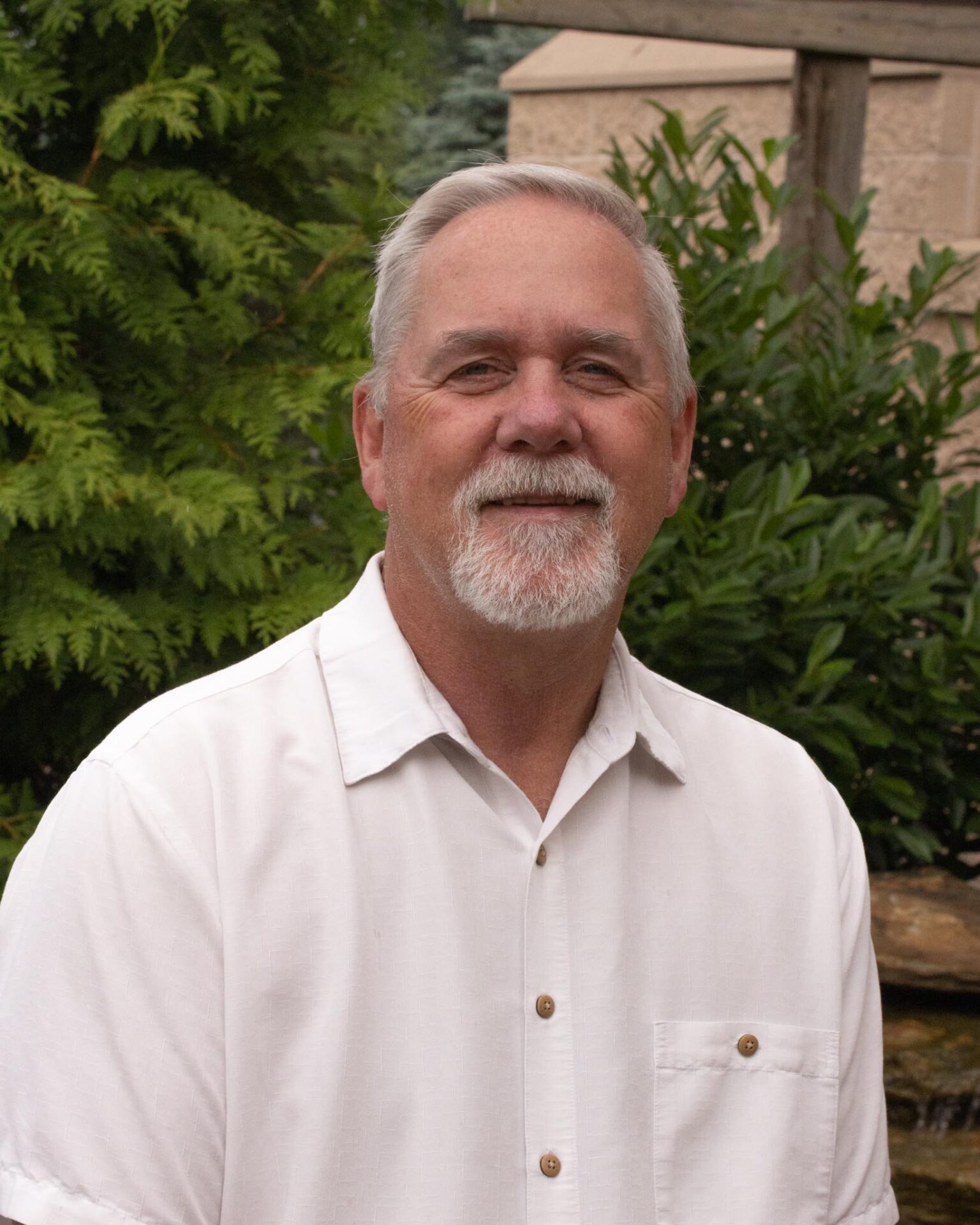 Kevin Kuhmer
Kevin Kumher serves as the Missions and Outreach Pastor at Grace Community Church and the Lead Pastor at Bethel EC Church in Conestoga. He is passionate about teaching the word of God. His desire is to see people come to know Christ and grow in spiritual maturity in order to be effective ambassadors for Christ in fulfilling the Great Commission.
Kevin is married to Cheryl. They met while attending Lancaster Bible College and were married in October of 1988. They have 4 children. Kristi, married to Jake Kreider. Jon, married to Cait, and daughters Rachel and Sarah. They have 6 grandchildren.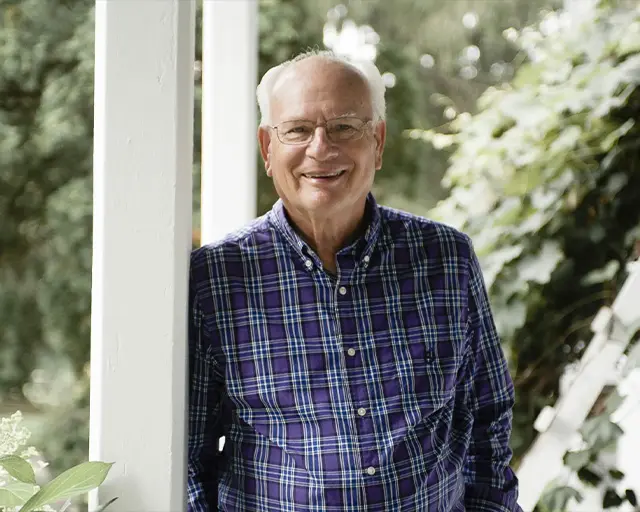 Wil Martin
Wil Martin is the founding pastor of Grace Community Church which was established in 1995. He retired as lead pastor of GCC in 2011 and has served as part-time Visitation/Teaching Pastor from 2011 until the end of 2020. Wil continues to be active in the life and ministry of the church in his retirement. He is married to his high school sweetheart, Barbie Eberly, and they are the parents of a son and daughter, Brian and Christina, who have blessed them with 5 grandchildren.
All of the Grace Community Church staff work hard to further GCC's mission to help people know and follow Jesus. The people below serve on various teams and in various capacities and you can contact them by heading to our contact page.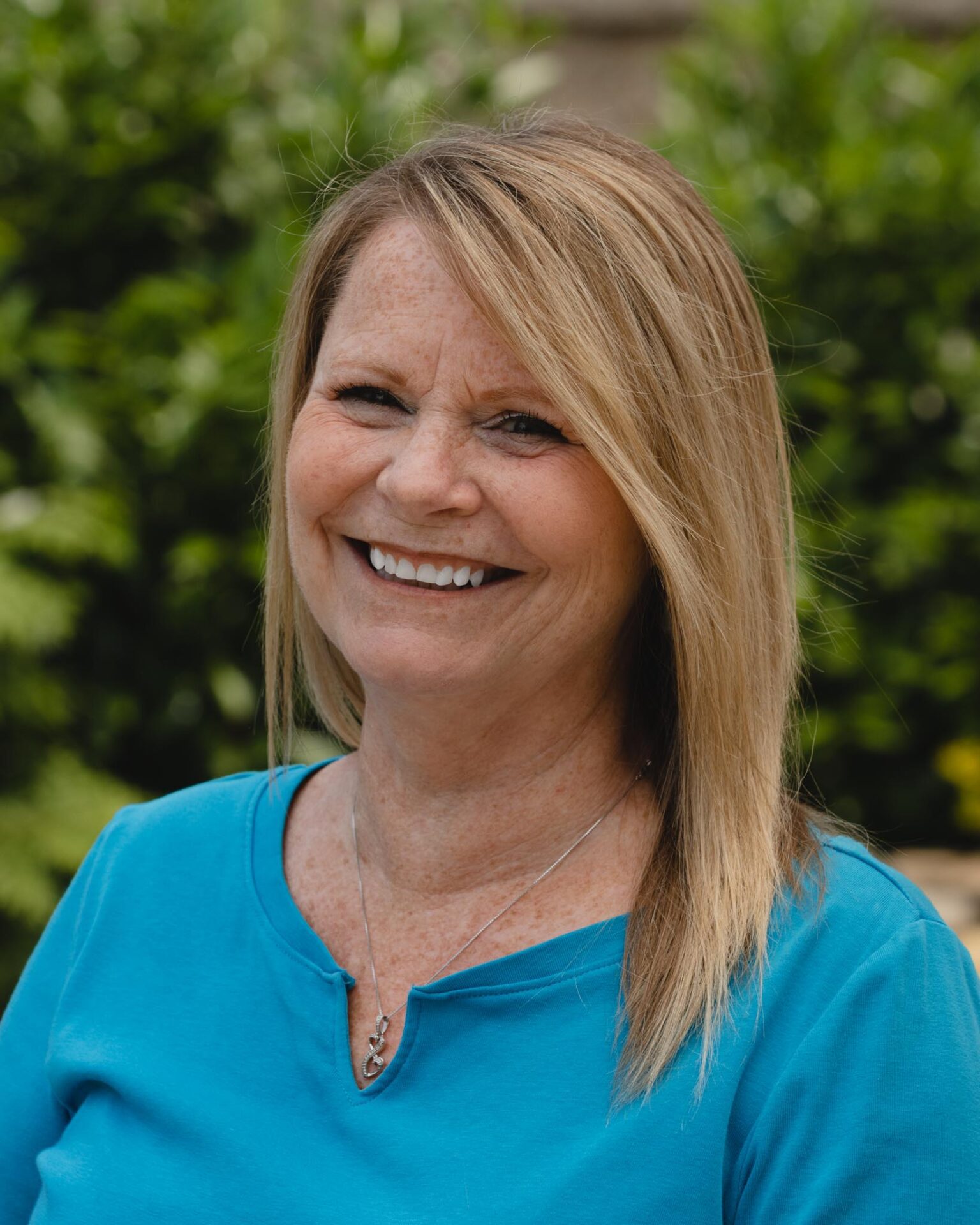 Deb Groff
Deb Groff is a Board Certified Biblical Counselor (BCBC) through the American Association of Christian Counselors and is a graduate of Shippensburg University. Deb primarily focuses her counseling to women and also coordinates the scheduling and intakes for all the counselors at GCC. She has attended GCC since 2001 and has enjoyed being involved with many ministries and has been on staff since 2012. Deb is married to Jeff, and they enjoy spending time with 4 daughters and their families, which include 16 grandchildren.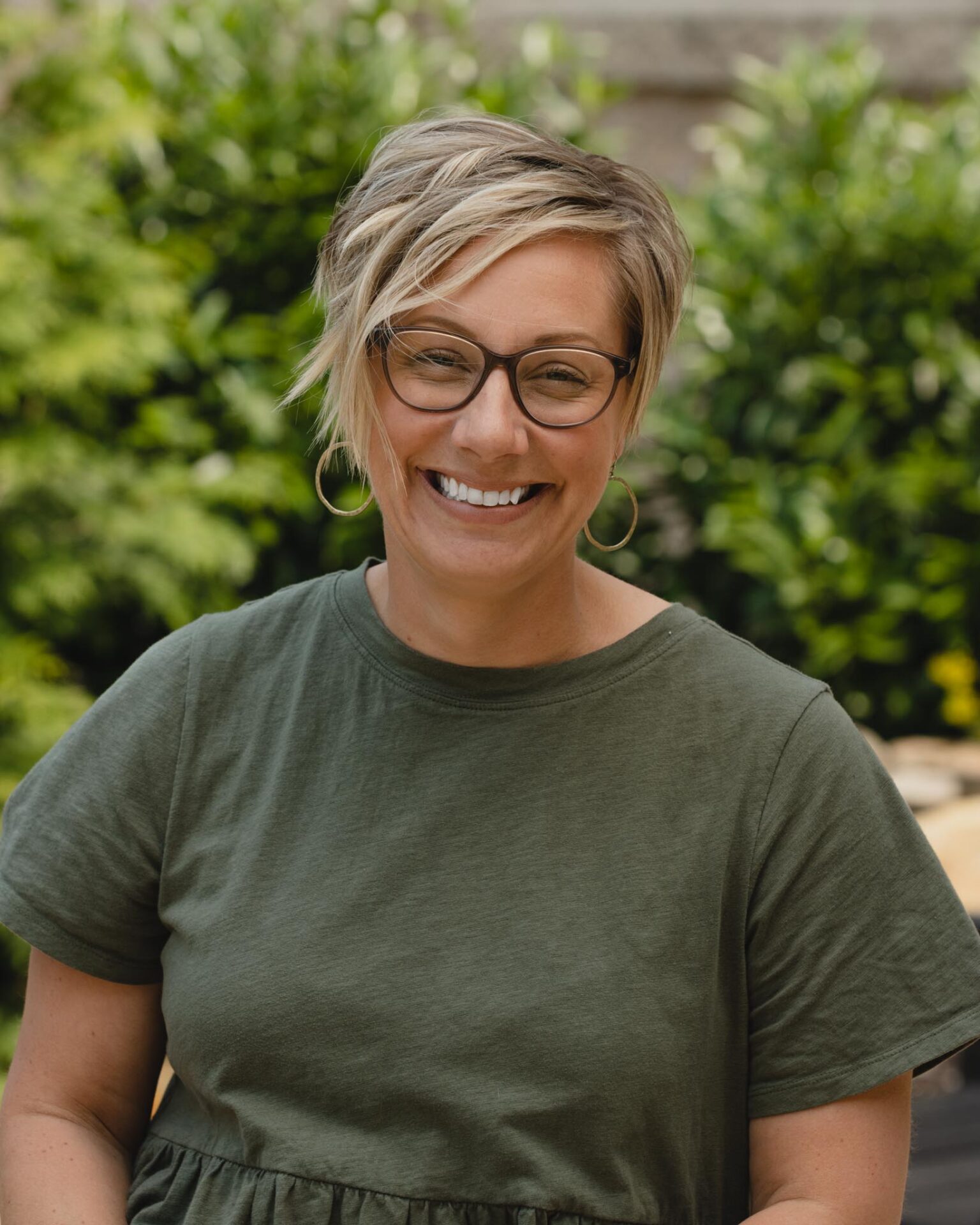 Natalie Grager
Natalie Grager was hired on staff in March 2021 as the Administrative Assistant to the Lead Pastor and Church Administrator. Natalie and her family started attending in 2013 after being invited by her parents, Doug and Deb Miller. Natalie is married to Todd. They have two children, Avery and Coen, that attend school in the Penn Manor School District. After being a homemaker for years, Natalie was excited to become part of the GCC team because of the love they each have for the church family and the passion to help introduce people to Jesus and walk with them as they grow deeper in their faith. Natalie enjoys cooking, reading, working out, campfires, going to the cabin, watching her kids sporting events and being with friends and family. Her favorite scripture is Lamentations 3:21-23 because of the reminder that even though we are still sinners He continues to be merciful.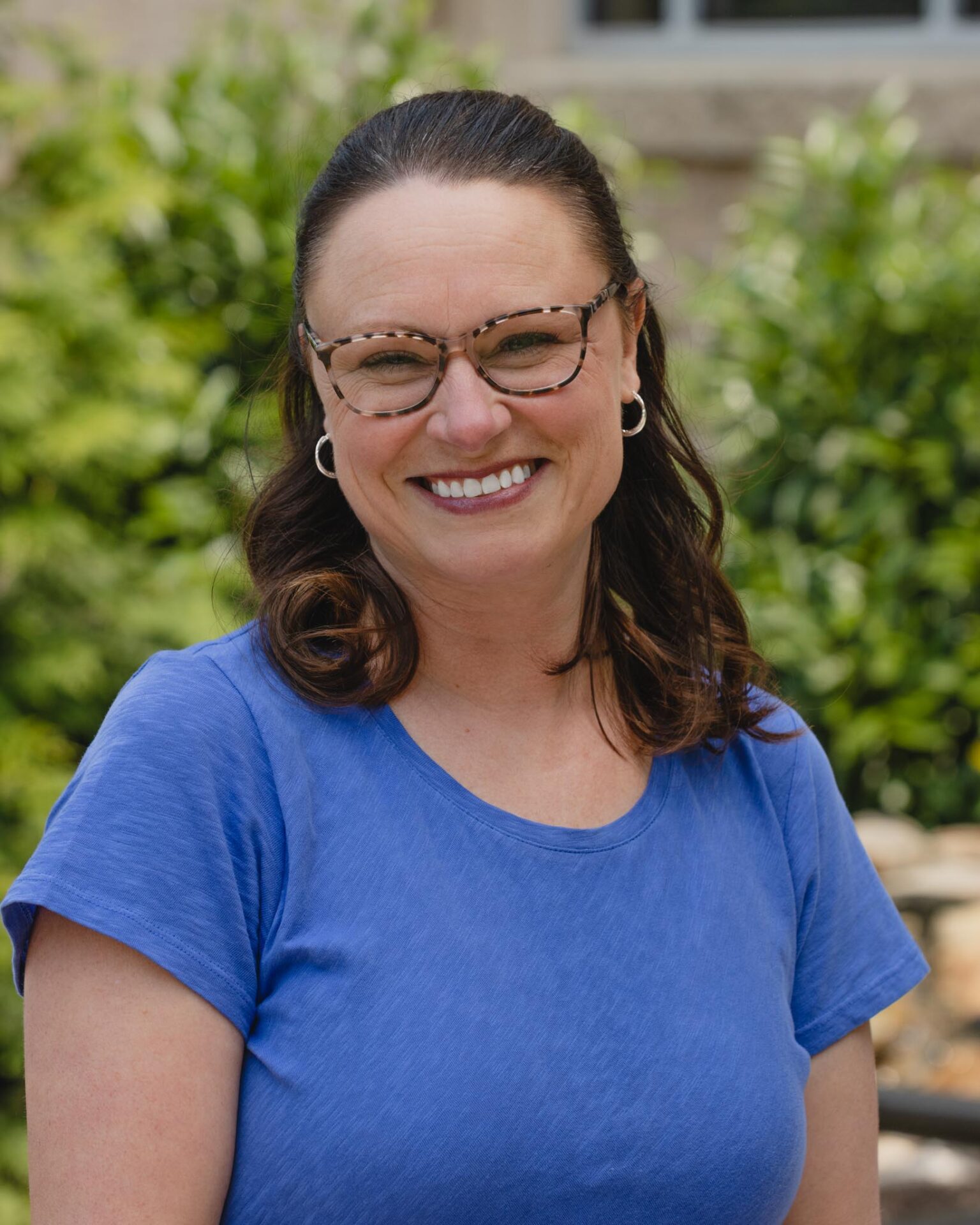 Katie WIeand
Katie Wieand serves as the Assistant Director of Children's Ministry and Director of Outpour Kids/Teens. She is passionate about investing in the talents God has entrusted to each of His children (Mt. 25:14-30) in such a way that they develop into skill, which God will ultimately use for His glory (Ps. 33:3).
Katie is married to Matt, a science teacher at Martin Meylin middle school. They met on a blind date mini-golfing while Katie was between two out-of-state opera contracts. She thinks God made a "hole in one" that day and she won the prize. They have three children, Audrey, Eileen, and Derek and are the American host-parents of Promise Chen. Katie has a Master of Music in Opera Performance from The Boston Conservatory at Berkley and a Bachelor of Music in Vocal Performance from Belmont University. She feels blessed to be the owner and instructor of Wieand Vocal Studio since 2004.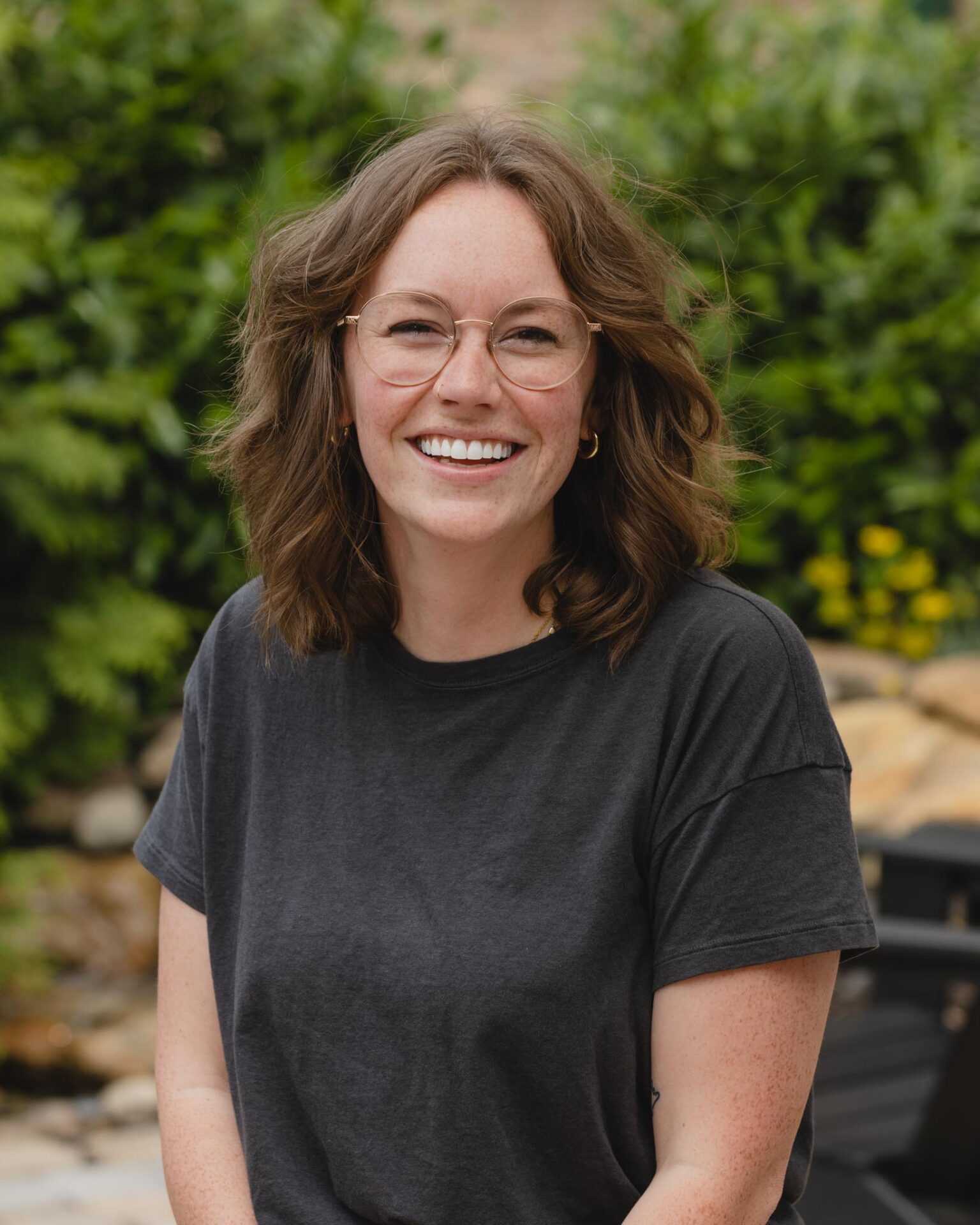 Cristina Winchell
Cristina Winchell serves as Assistant Director of Youth and Communications and is a Lancaster Bible College Graduate with a BA in Youth & Young Adult Ministry and Biblical Studies. She enjoys meeting new people and empowering students to walk confidently in the footsteps of Jesus.
Cristina is proud of her New Jersey upbringing and is still hunting to find a good bagel in Lancaster County. She takes any and all recommendations. In her free time, she enjoys hammocking, hammocking, and finding new places to hammock. Make sure to find her on a Sunday and say hi!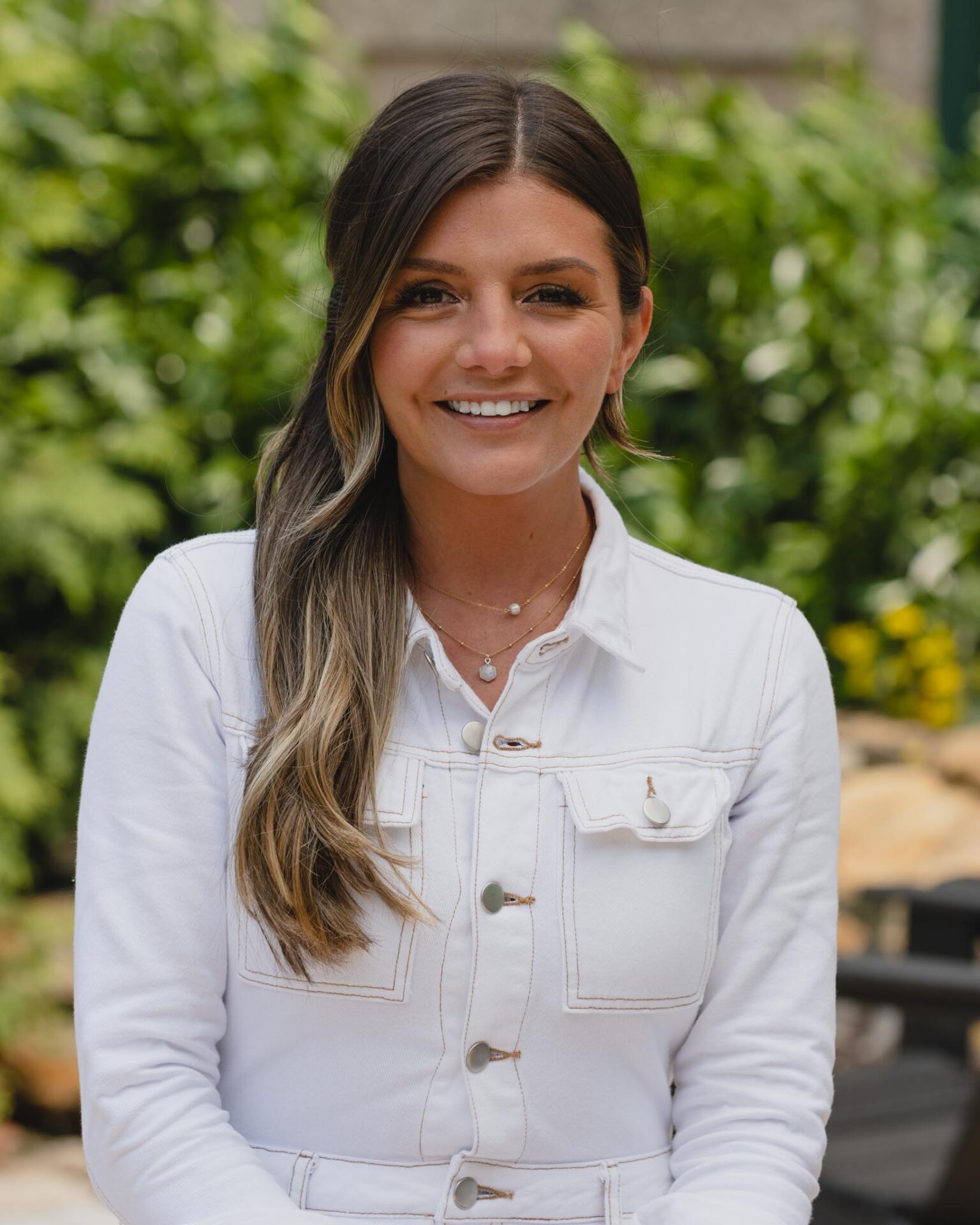 Alyssa Mayersky
Alyssa Mayersky has been a part of the Worship Ministry at GCC for over 20 years, and joined the staff as Worship Director in 2016. Gifted with creativity and a pastoral heart, Alyssa loves to not only create beautiful experiences for people to meet face to face with God, but encourage young adult women to embrace their divine calling, follow God's commands, and become mature in their faith.
Alyssa married Ryan Mayersky June 30, 2017 after having met Ryan at GCC. She graduated from West Chester University with a Vocal Performance degree and piano minor in 2013. Alyssa spends most of her free time with family and friends, writing music, reading, recording, filming videos, and hiking.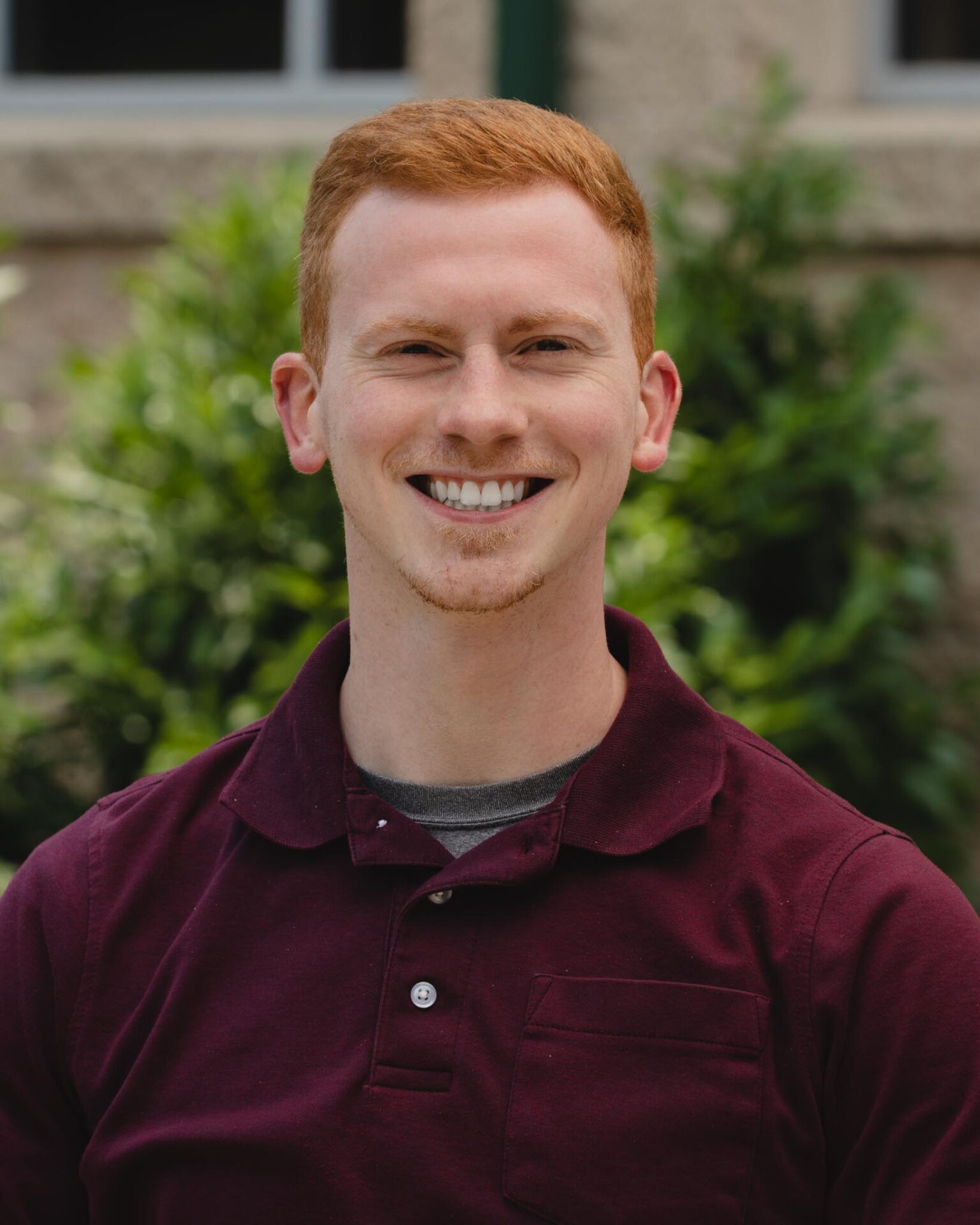 Andrew Potts
Andrew Potts serves as GCC's Pastoral Assistant, and graduated from Lancaster Bible College with a Bachelor's Degree in Spiritual Formation and Discipleship. With a love for people, he supports those in the GCC family by providing pastoral care and organizing the guest service teams who welcome our people into worship every weekend. He enjoys spending time with friends, getting outside for walks and hikes, and loves going to concerts!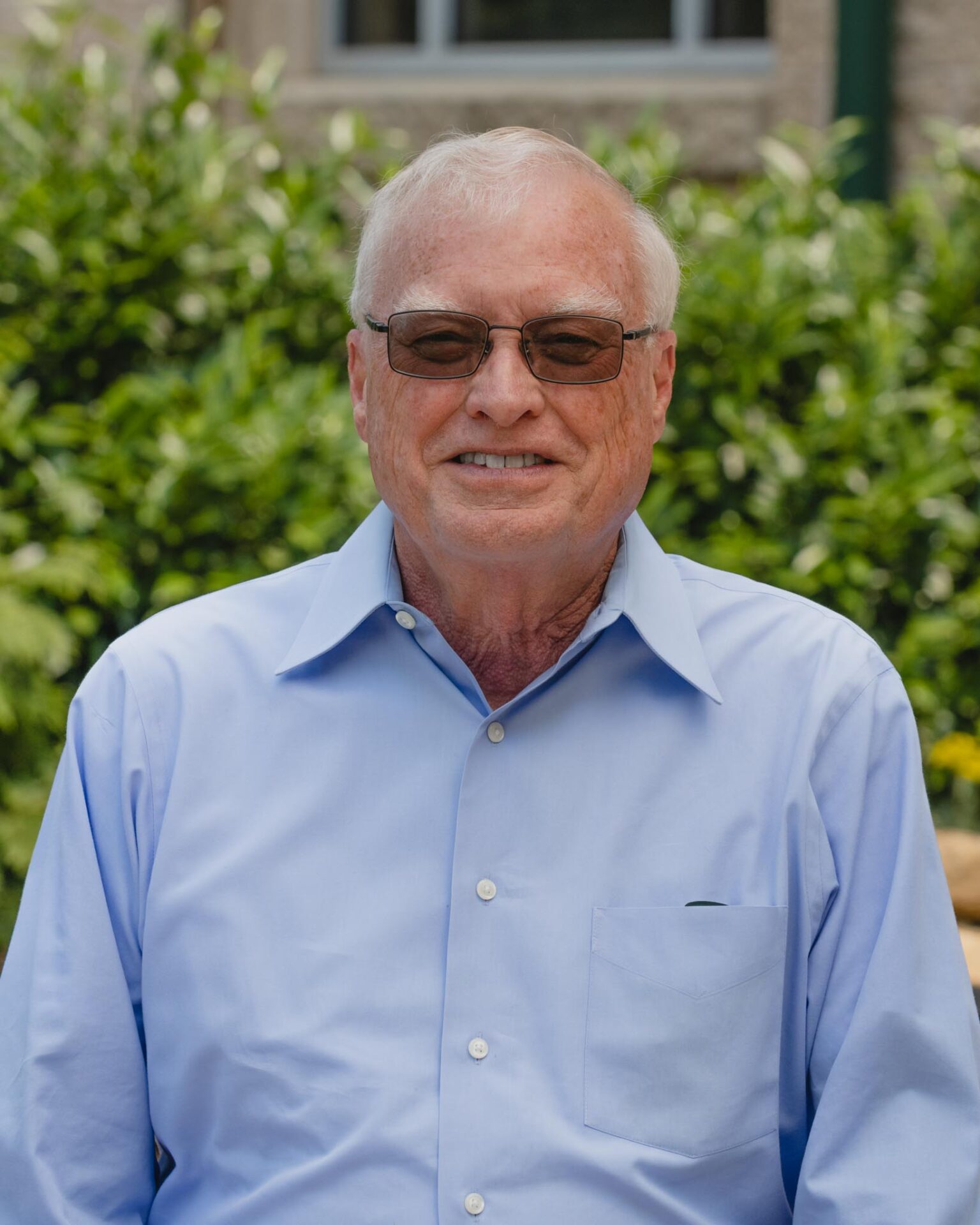 Carl Butler
Carl Butler serves as Financial Coordinator. Carl retired after 43 years of working with the IRS. Carl loves being part of a Spirit led staff who work as a team serving the Lord. In his free time, you can find him watching philly sports and playing mini golf.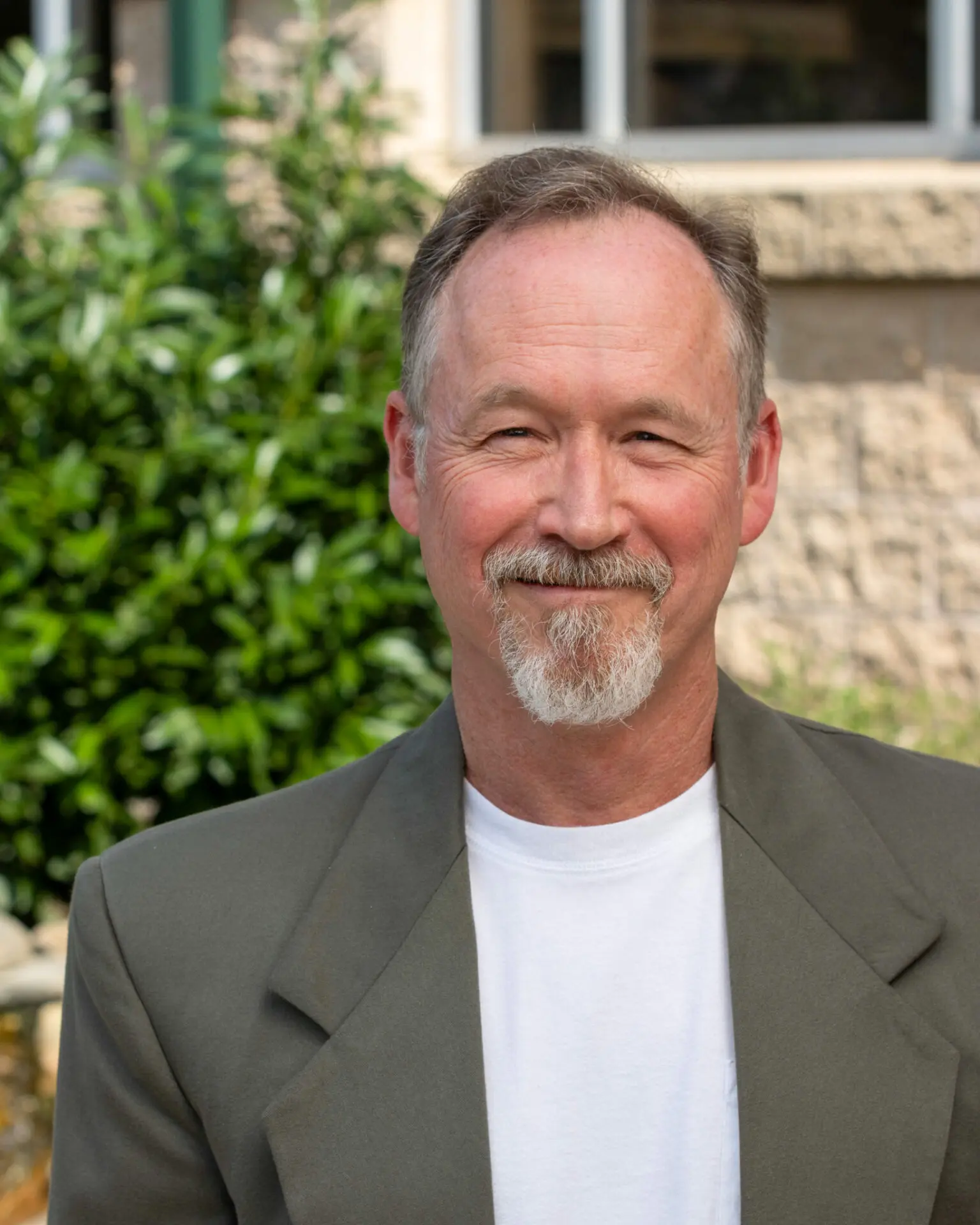 Darin Esterly
Darin Esterly serves as the Music Department Coordinator at Grace Community Church. Darin always considered a life in music, but instead chose a career in air traffic control with the US Air Force and Federal Aviation Administration. He came to know the Lord while serving in the USAF, and since then, often felt a pull to ministry. Upon leaving the FAA, relocating to Lancaster, and finding GCC, he joined the worship team. Serving let to volunteering time which helped create the M&A Department Coordinator position. He found the perfect calling to serve the Lord by serving people through music. Darin hold an Associates in Air Traffic Control from Community College of the USAF, a diploma in Castilian Spanish from Defense Language Institute, and is a graduate of the FAA Academy, Oklahoma City, OK. He's married to Sally and has one son Ethan. He enjoys driving steam locomotives at the Strasburg Railroad.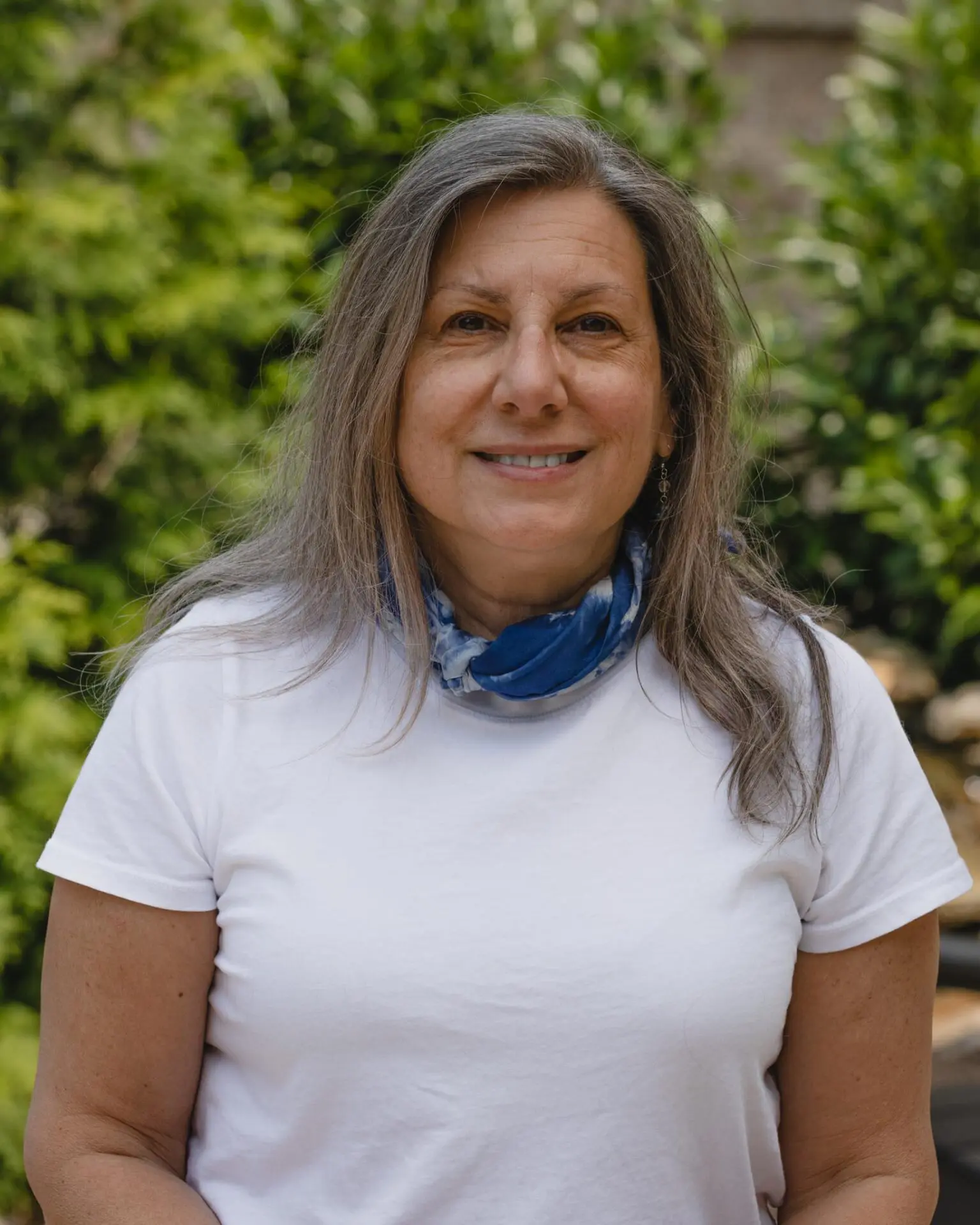 Sally Esterly
Sally serves as Technical Assistant. She is a retired production systems engineer, working in consumer products, packaging, tools, and automotive industries. Sally received her bachelors degree in industrial engineering from Penn State and her masters degree in management of technology from Lehigh University. Sally loves playing with all the new tech equipment and helping others know and follow Jesus from behind-the-scenes. 
In her free time, you can find Sally reading, knitting, entertaining her cats, and playing alto sax on the worship team, along side her husband Darin.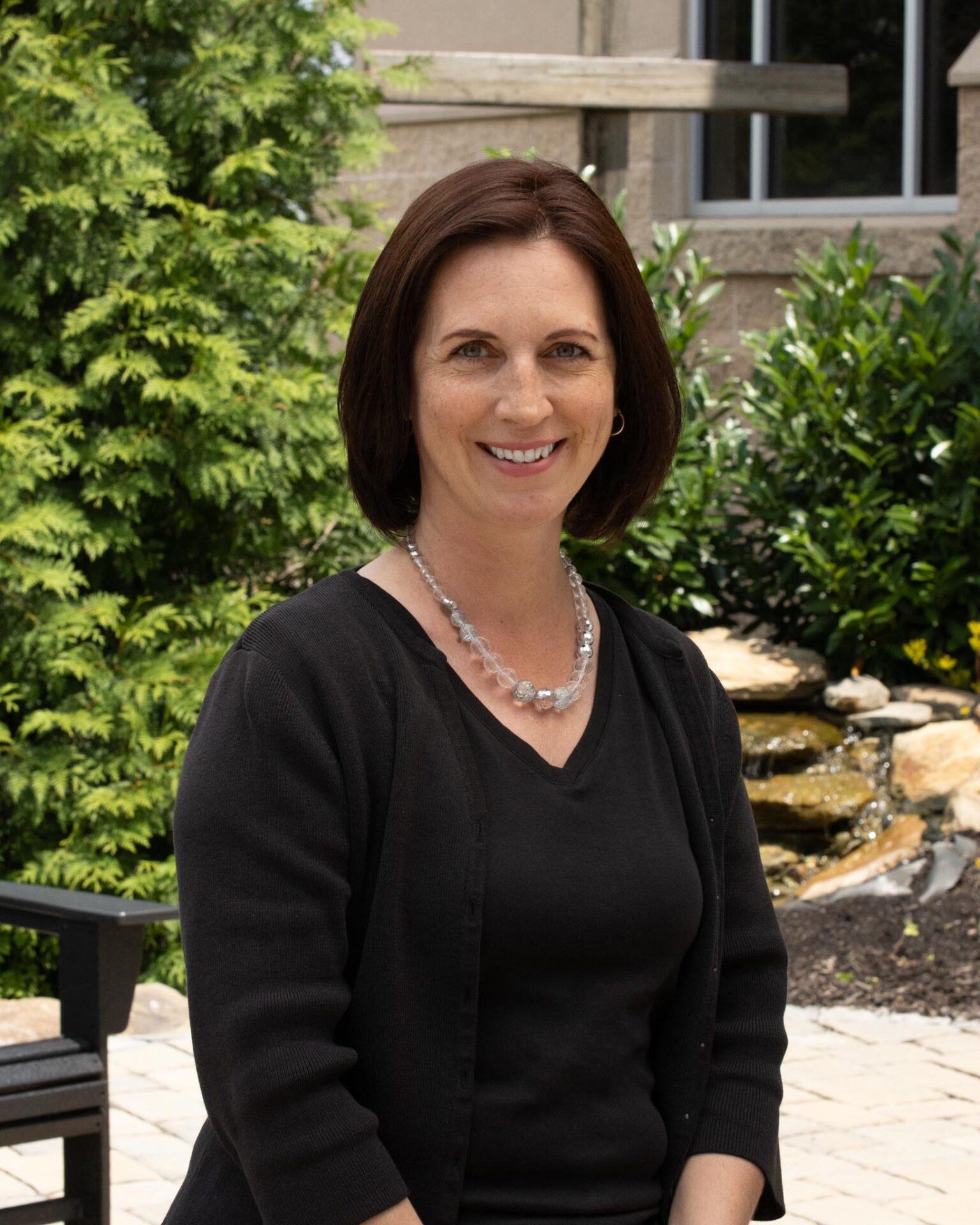 Anita High
Anita High was hired on staff in May 2022 as the receptionist here at GCC. Anita and her husband Tim started attending Grace about 3 years ago after attending special events with their son and daughter-in-law, Justin and Shayla High. They also have a daughter, Rebecca High.
Anita enjoys reading, gardening, and all things art (music, films, and dance to name a few). She has an associate degree in Biblical studies from Lancaster Bible College. She is currently enrolled in the Colson Fellows Program at GCC where she is being challenged by the "renewing of her mind" to engage in cultural issues. Colson Fellows represent Christians from every walk of life who desire to understand the culture and know how to live and act faithfully within their respective spheres of influence.
A slightly unusual life verse was chosen at age 16 while at "training camp" with Teen Missions in the "jungles" of Florida where she faced a literal 12 foot wall. Psalms 18:29 says- "with your help I can advance against a troop; with my God I can scale a wall." While not involved in sports in her teens, Anita found running in her late 30's to be of great help in mental health as well as physical health. Although not currently running, she took the challenge of a marathon in 2013 and counts that finishing medal to be proof that we are often capable of more than we think. Acts 20:24 finishes with- "my only aim is to finish the race and complete the task the Lord Jesus has given me- the task of testifying to the good news of God's grace."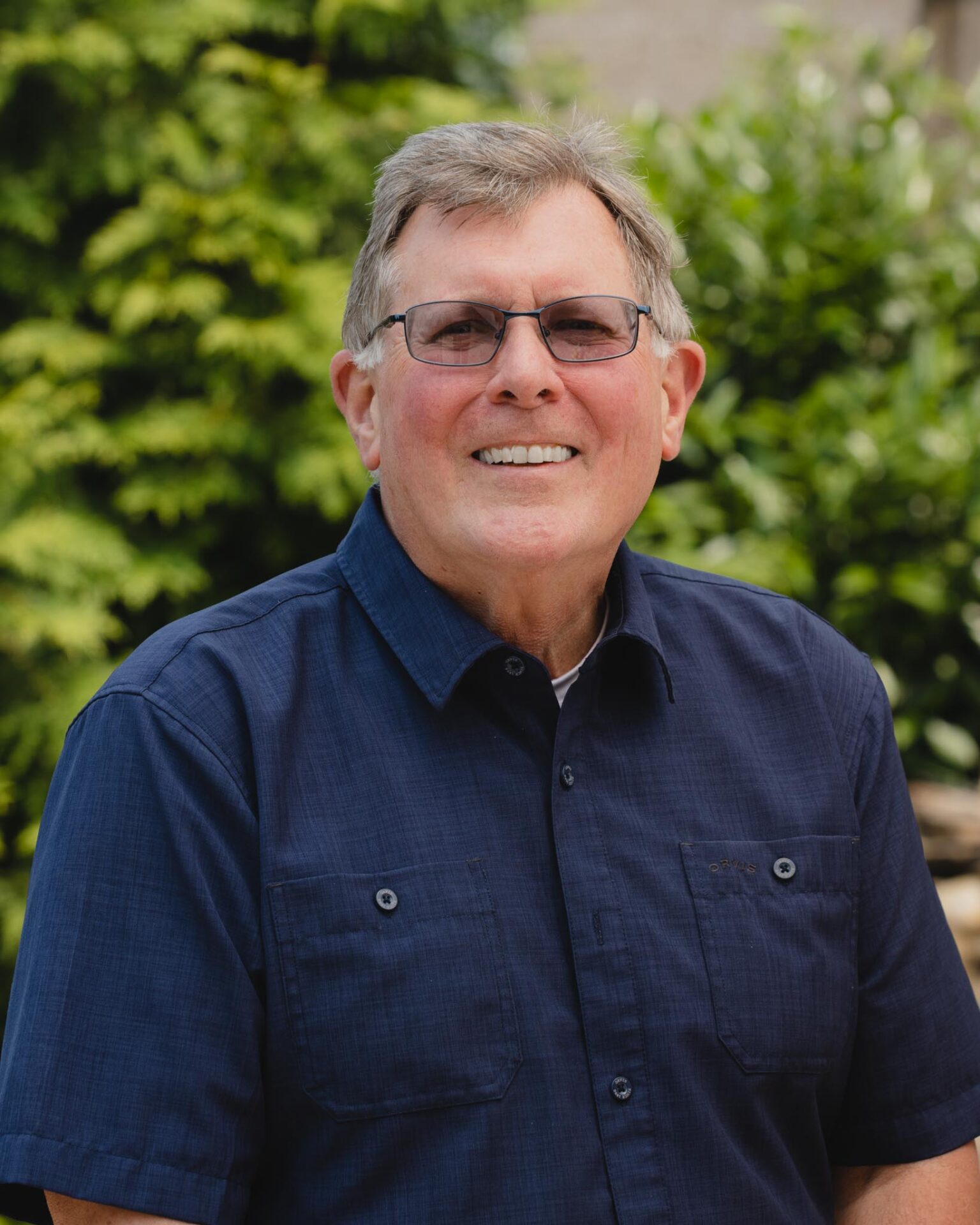 Bill Hershey
Bill Hershey, a US Marine veteran and retired Director of Lithography, joined the staff in 2017 after serving a few months as a volunteer on the Facilities Team. He was saved at the young age of 13 and rededicated his life to serve in 1968. He loves that God led him to a behind the scenes position to watch how God is blessing GCC.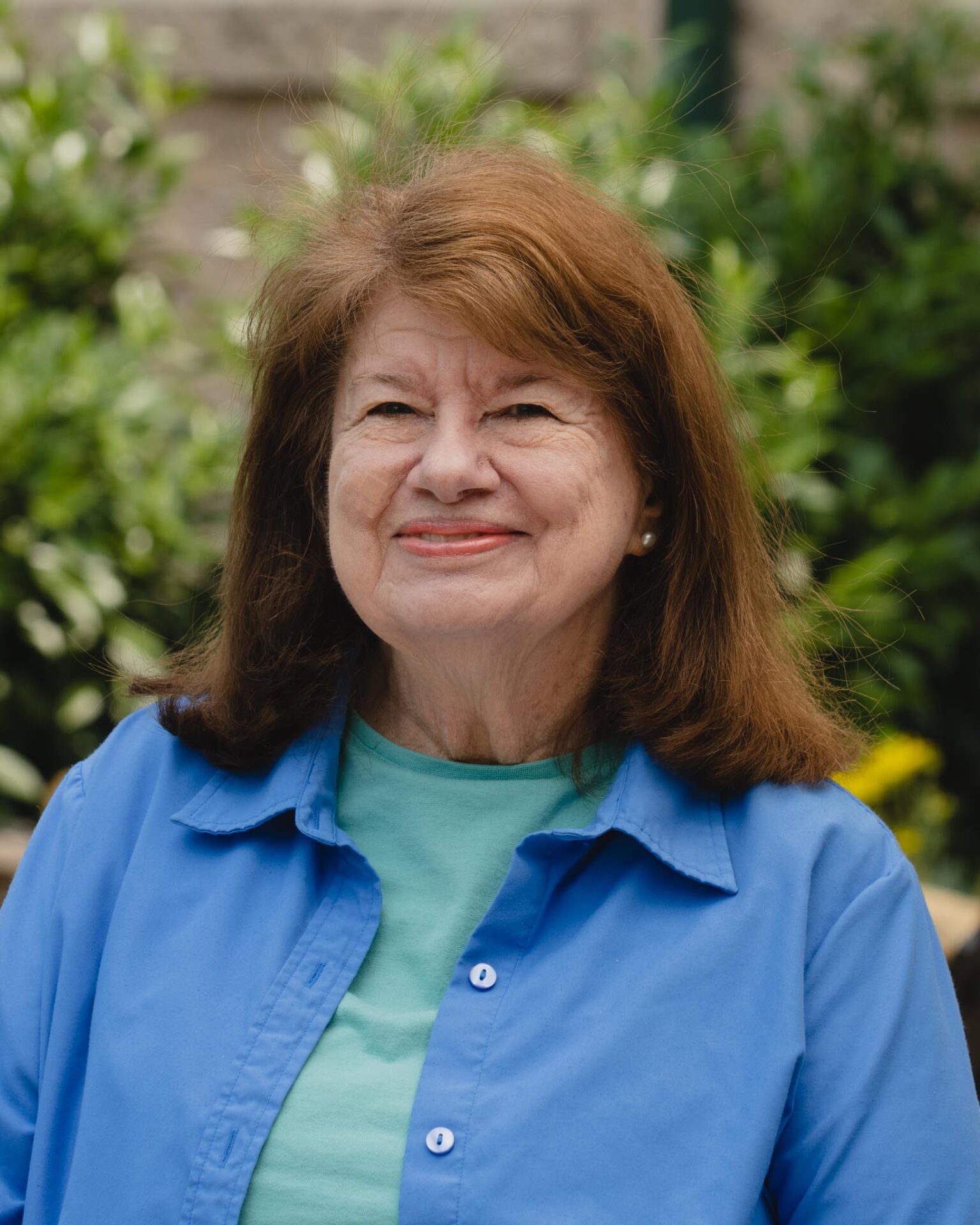 Cheryl Paxson
Cheryl Paxson is the Christian Counselor whose main work is with children at GCC. She has always lived in Lancaster County. Cheryl graduated from Penn Manor High School and Millersville University with a BA in Psychology and an M.Ed in Counseling. She holds PA Counselor Certification from grades Kindergarten to Twelve. Cheryl worked for two years as a Social Worker in a retirement home, two years at Crisis Intervention and twenty years as an Elementary School Counselor. The American Association of Christian Counselors accepted Cheryl's credentials as a Retired Member. Cheryl has earned Certification as a Mental Health Coach through AACC and Light University. She has enjoyed singing in the Ocean Grove, New Jersey, Choir Festival for many years. Cheryl is married to Jim, who grew up in Cochranville, PA. Jim is a retired Business Manager, who continues to enjoy cabinet making. Jim and Cheryl enjoy traveling in their camper and spending time with their two grown children and extended families.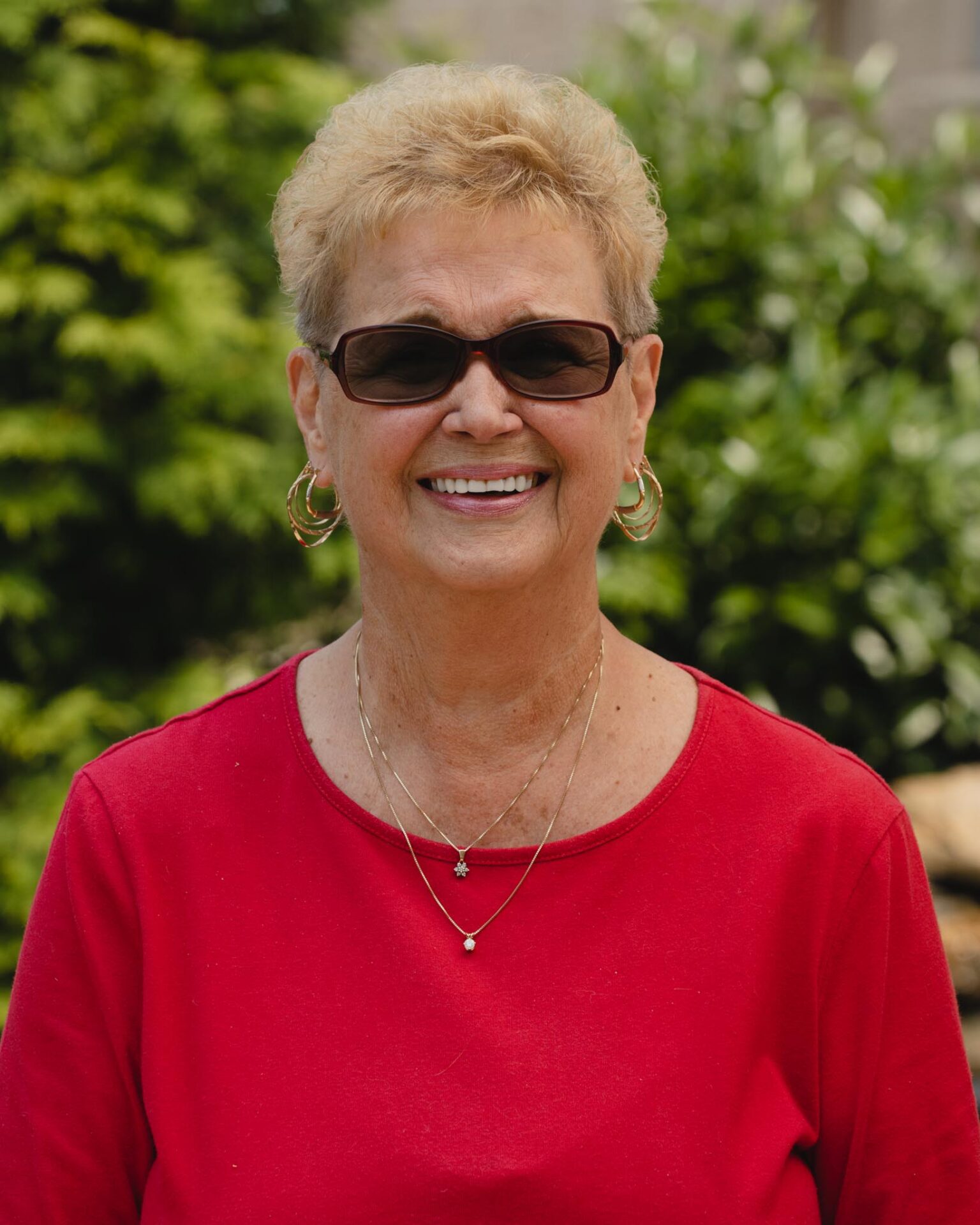 Sharleen Dunn
Sharleen Dunn retired from RR Donnelley and joined the staff in 2020 after serving for a few years as a volunteer. Sharleen feels blessed to be a part of the GCC family and is dedicated to serving the Lord with her life. Sharleen has one son, grandson, and great-grandson.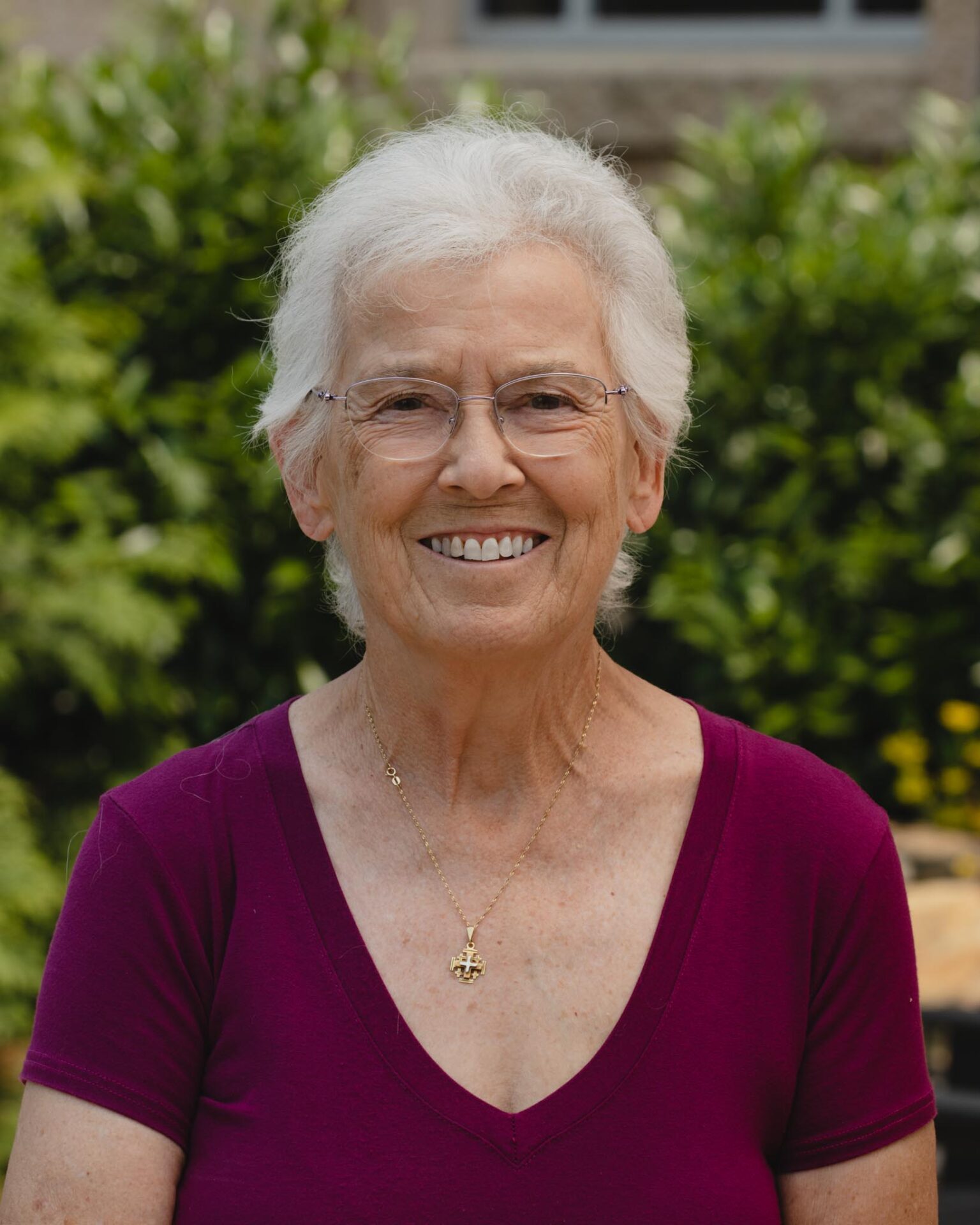 Linda Siewak
Linda Siewak serves as office assistant and has been a member of the GCC for 11 years. Linda moved from Florida and served as Executive Secretary to Pastor Armand Weller at Church By The Sea in Madeira Beach, FL. She came to the Lord in 1990 at the death of my mother. At the age of 43, she finally realized how God had blessed her whole life and accepted Him as her Lord and Savior. She has never looked back! 
She thank Him every day for leading her to GCC and being a part of this wonderful caring church family.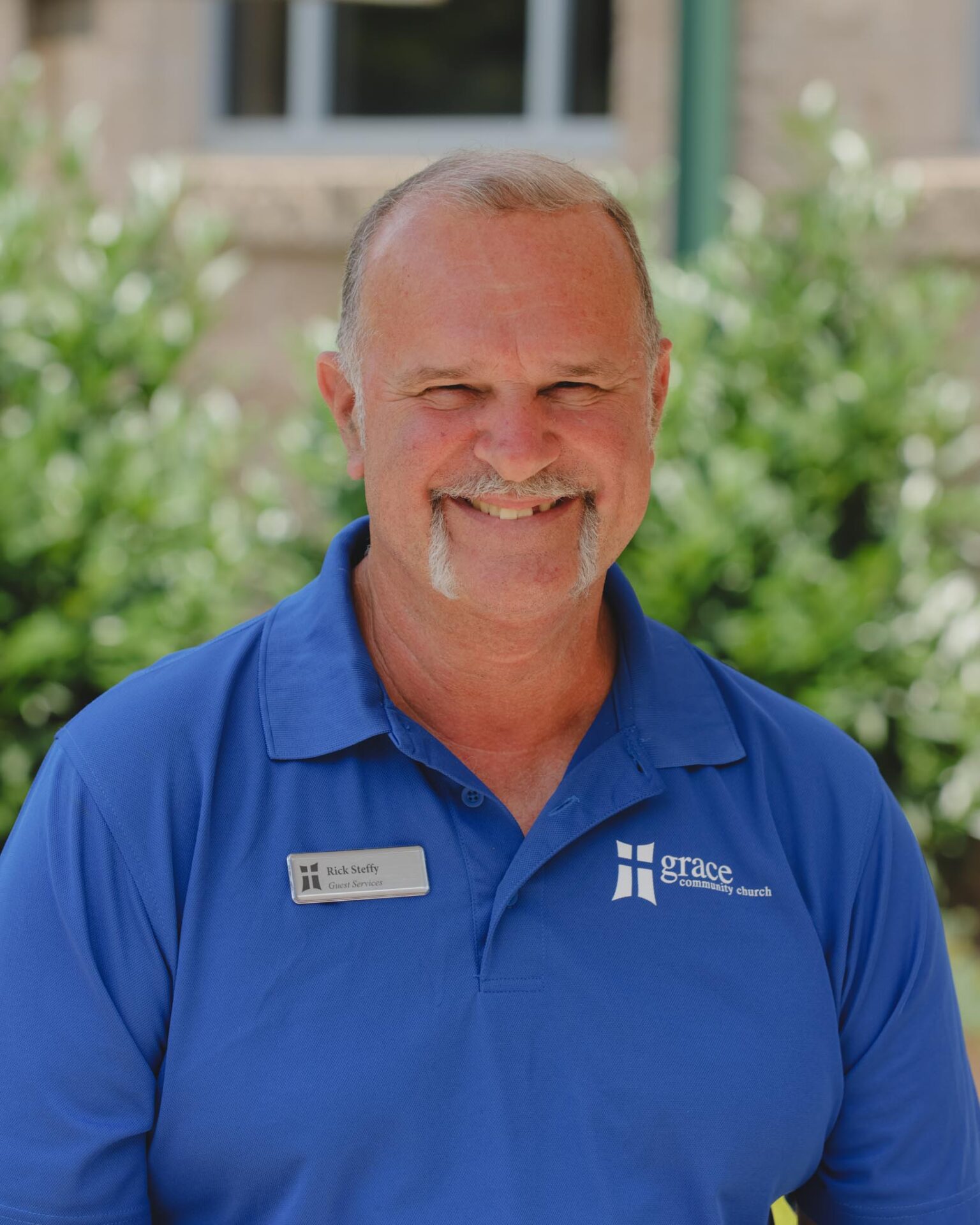 Rick Steffy
Rick Steffy serves in facilities at GCC. Rick graduated from Conestoga Valley High School and loves being from Lancaster county. You can find Rick enjoying a bag of Good's potato chips and cracking jokes with people. Rick met and married his wife Mary Ellen in the lobby of GCC. Rick feels blessed and honored to serve Jesus and the people of GCC!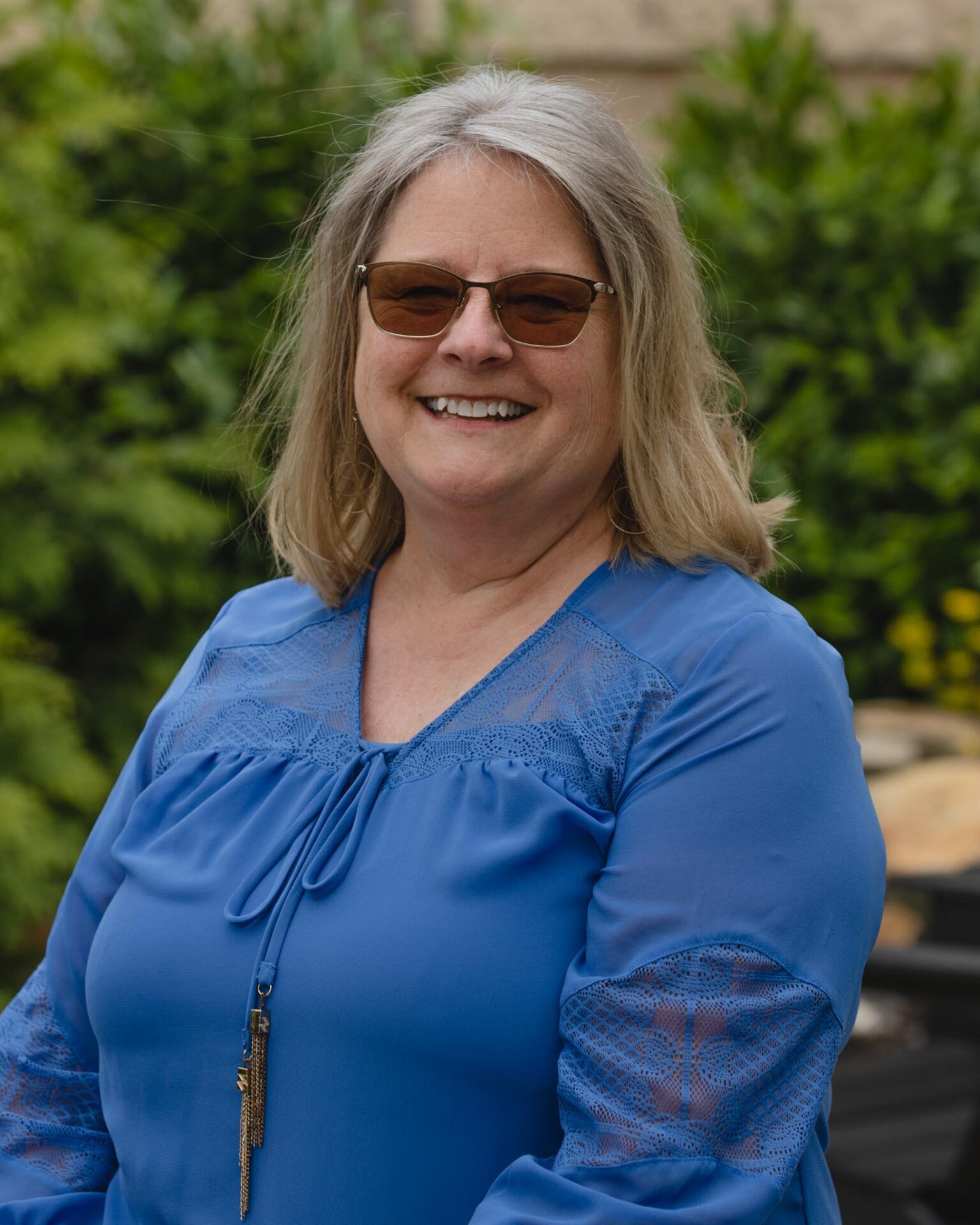 Joyce Horning
Joyce Horning serves as our Virtual Assistant – Database Management. Her goal is to have accurate information for every congregant's profile as well as tracking attendance to allow for excellent Pastoral care. She works with our various ministries to research and implement new processes for a better experience for all.
Joyce and her husband Randy met when they both worked at First National Bank of Strasburg and were married in March 1981. They have been attending GCC since June 2012, becoming members in October of that year. They have 2 children, Jessica who is married to Pastor David Julian, and Jason married to Angela, and have been blessed with 4 grandchildren. They love spending time with family. She and Randy enjoy taking vacations on their motorcycle, and so far, have ridden through 41 states and Nova Scotia. She also works part-time for Sunny Slope Tree Service and in addition to that, as an Historical Studies Tour planner for her children's high school alma mater in California. In her free time she likes to, who is she kidding, she has no free time!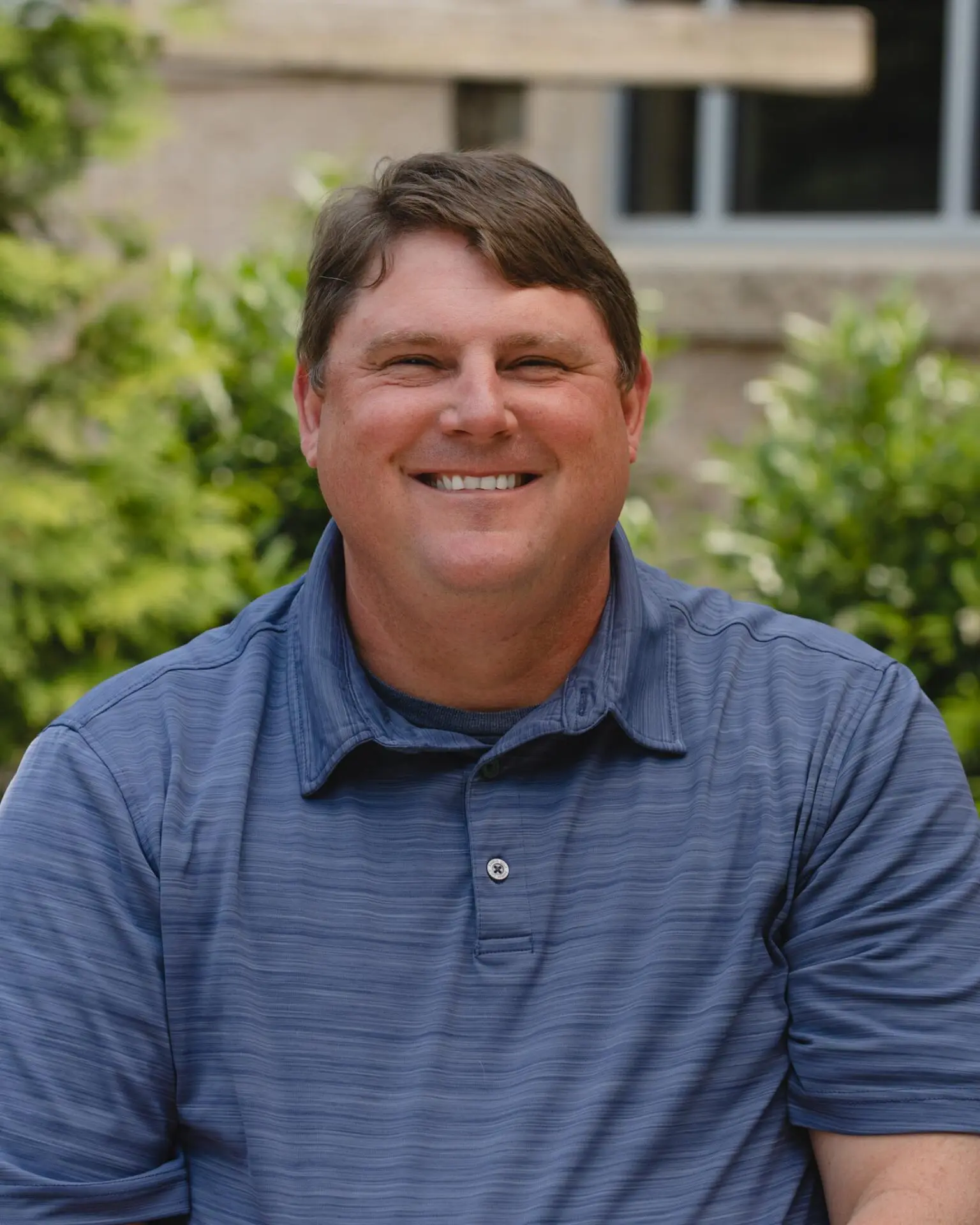 Joe Warfel
Joe Warfel serves as Assistant Technology Director and enjoys equipping people to serve in the body of Christ. Joe is  married to his amazing wife Lori and has two sons Ethan and Malachi. Joe enjoys family time on the boat, taking his sons hunting and fishing, giving belly rubs to his rescued pitbull Rita, and smoking delicious meats.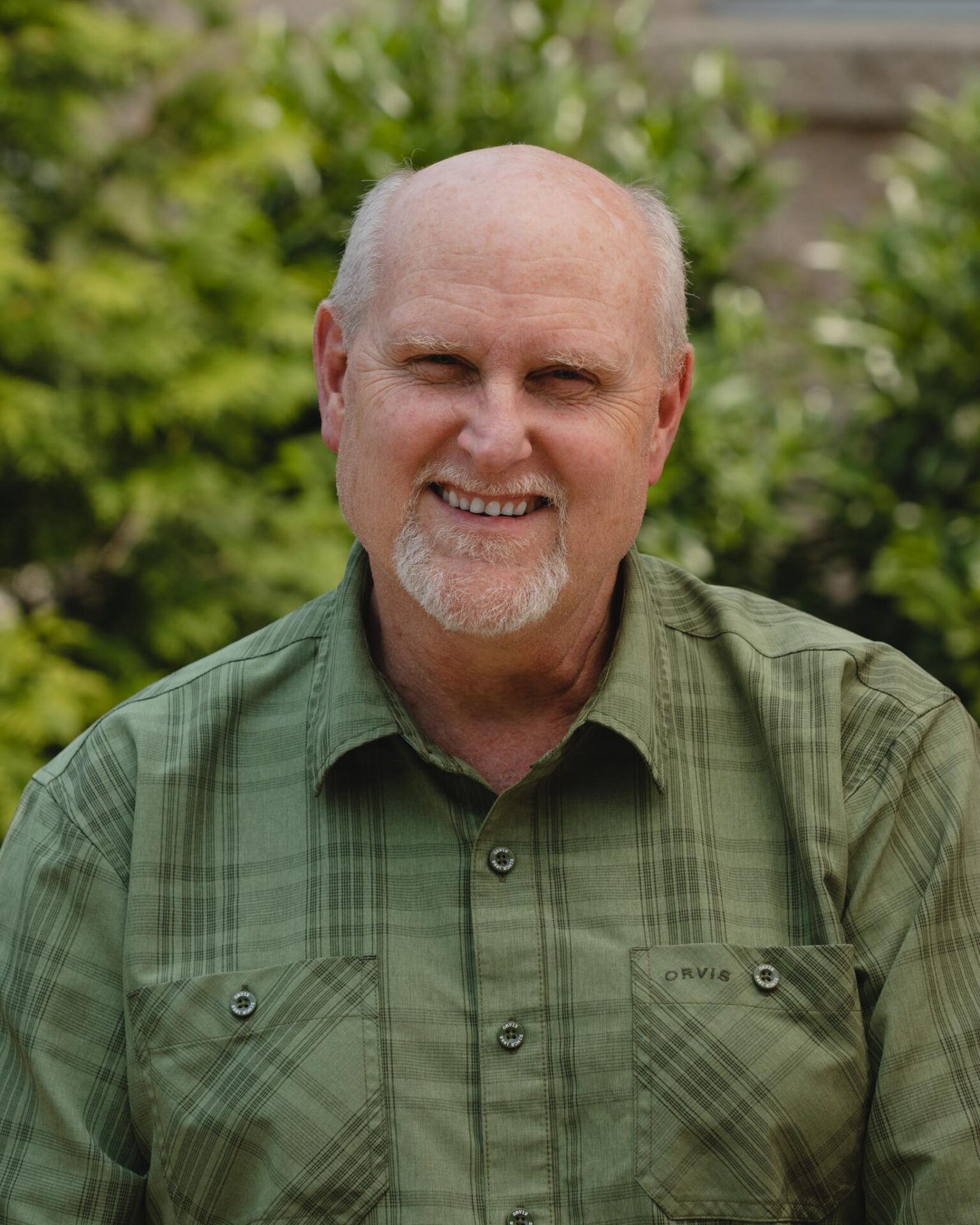 Joe Grossman
Joe serves as a custodian at GCC. Joe loves being able to keep the church clean for those coming to use the space and loves being a part of the vision of helping people know and follow Jesus. In his free time, Joe loves gardening, cooking, and playing with his grandkids.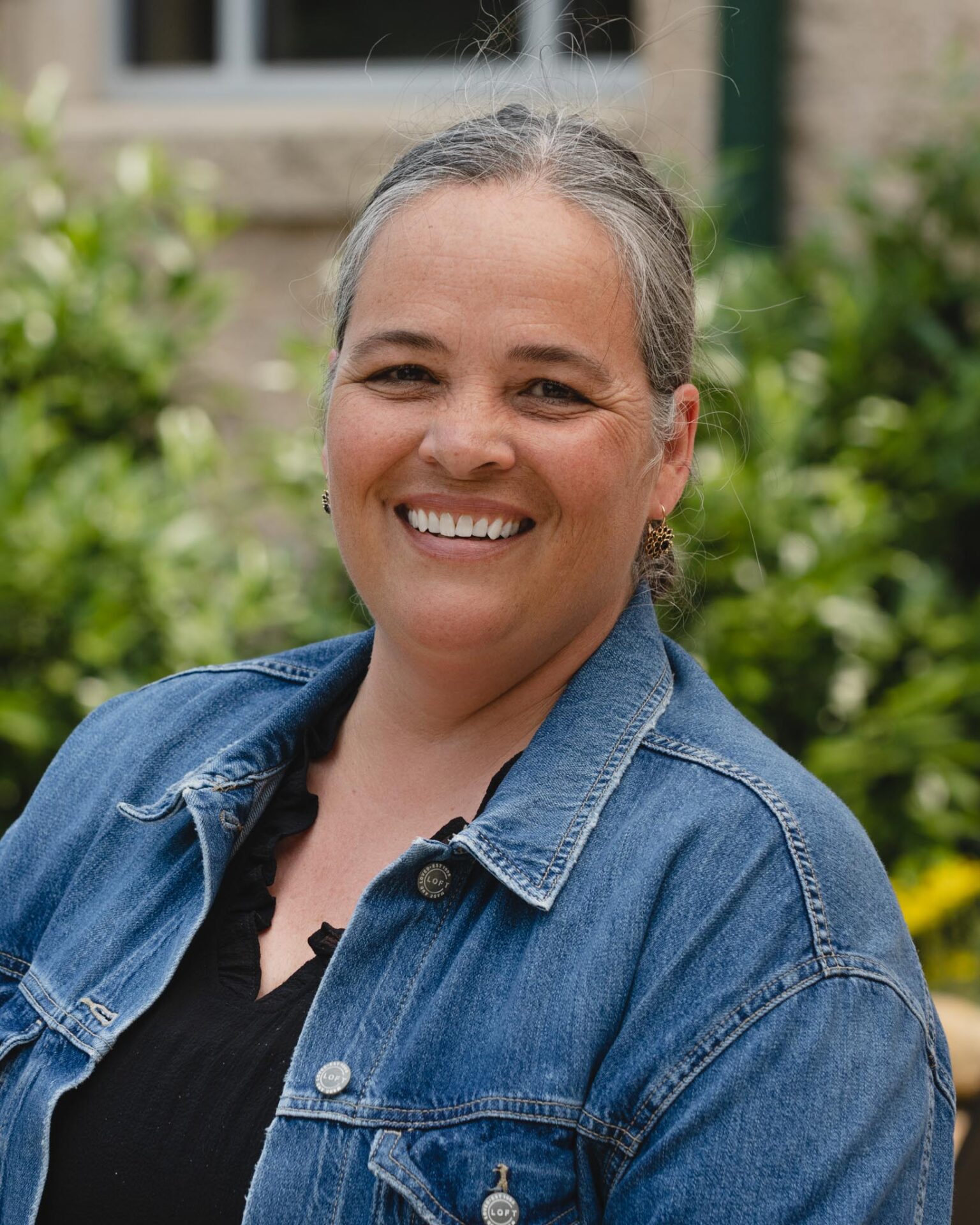 Melanie Avila
Melanie serves part-time in the counseling department.  She grew up in Lancaster County as a pastor's kid, receiving solid Christian parenting and teaching in the home and church.  During undergraduate studies abroad in Kenya and Europe, she felt and grew in God's compassion for the poor.   Since graduation from Messiah University, she has served cross-culturally among African orphans and vulnerable children and their families in Latin America.  In between missionary service in Colombia and Los Angeles, she attended Fuller Seminary and received a Master's degree in Intercultural Studies.  Upon her return to Lancaster County in 2017, Melanie served as a bilingual (Spanish) school-based therapist in York City.  She currently works in the Community Health Department at LGH, supporting children, and other family members, impacted by a loved one's substance use.  Her experience and witness of God meeting people, and herself, in the midst of unforeseen circumstances and hard realities enables her to be a steady, loving presence alongside others. Melanie has three daughters, Samaya (16), Genesis (14), and Kayla (9) and resides in Millersville.  Melanie longs to help others discover they are beloved children of God, deepen their knowledge and understanding of God's truth, and experience healing and wholeness in Jesus Christ in the ups and downs of life.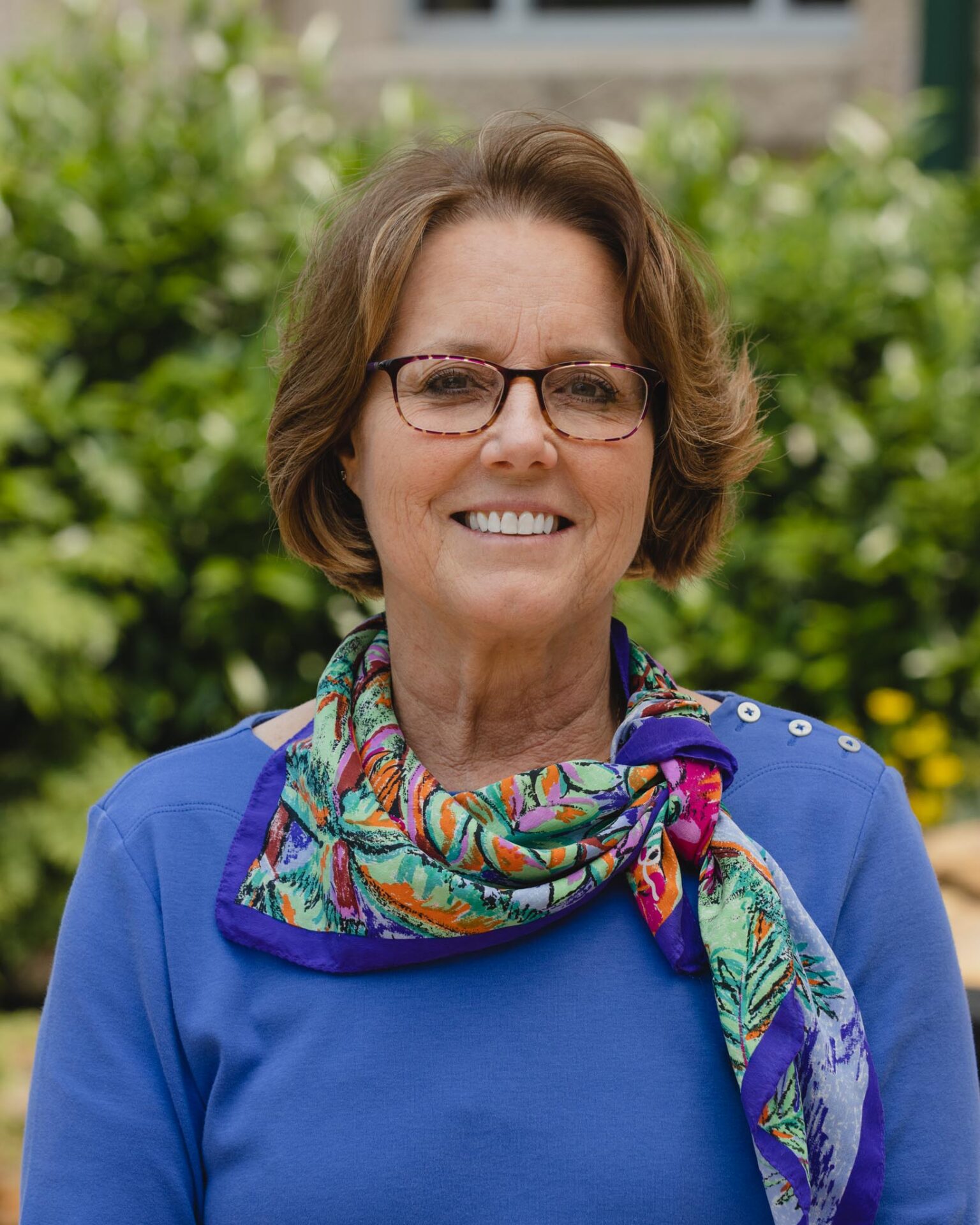 Mary Anne Morris
Mary Anne serves as a part-time Financial Assistant joining the GCC team in November 2022. Her favorite part of her role as a Financial Assistant is serving the Lord alongside of the GCC team.  Mary Anne Is a USAF and PAANG(Pennsylvania Air National Guard) veteran and is married to Charlie whom she met when attending LCBC. Charlie and Mary Anne have been a part of the GCC family for more than 16 years and continue to be amazed how God is working in our community through the ministry of GCC.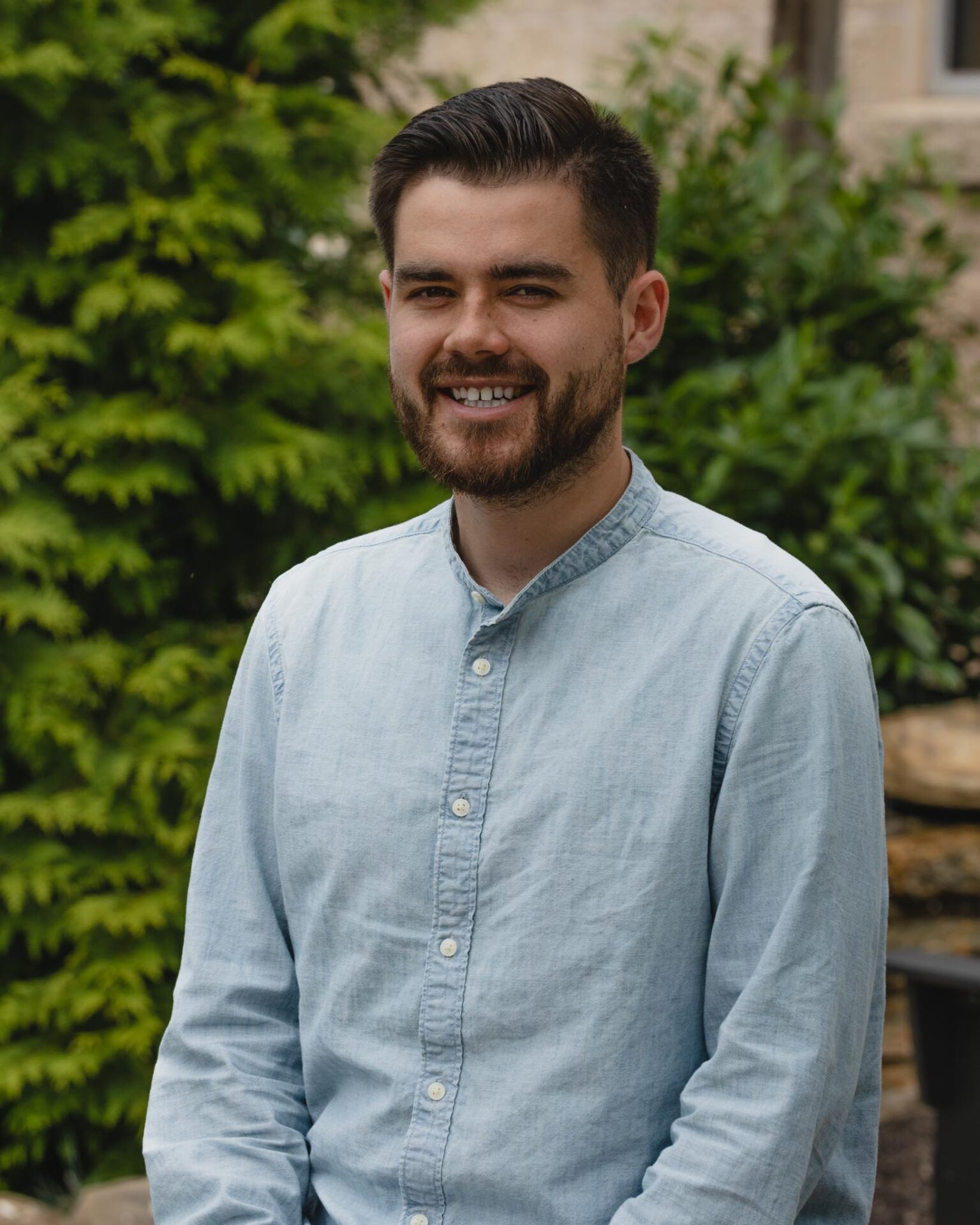 Josh Marcroft
Josh Marcroft serves as the Pastoral Assistant of Discipleship and Assimilation at GCC. He has a passion to get people connected to the local church as well as teaching the Word of God. He completed his undergraduate degrees in Pastoral Ministry and Biblical Studies and earned his MDiv through Midwestern Baptist Theological Seminary. In his free time he enjoys reading, running, and playing games with friends.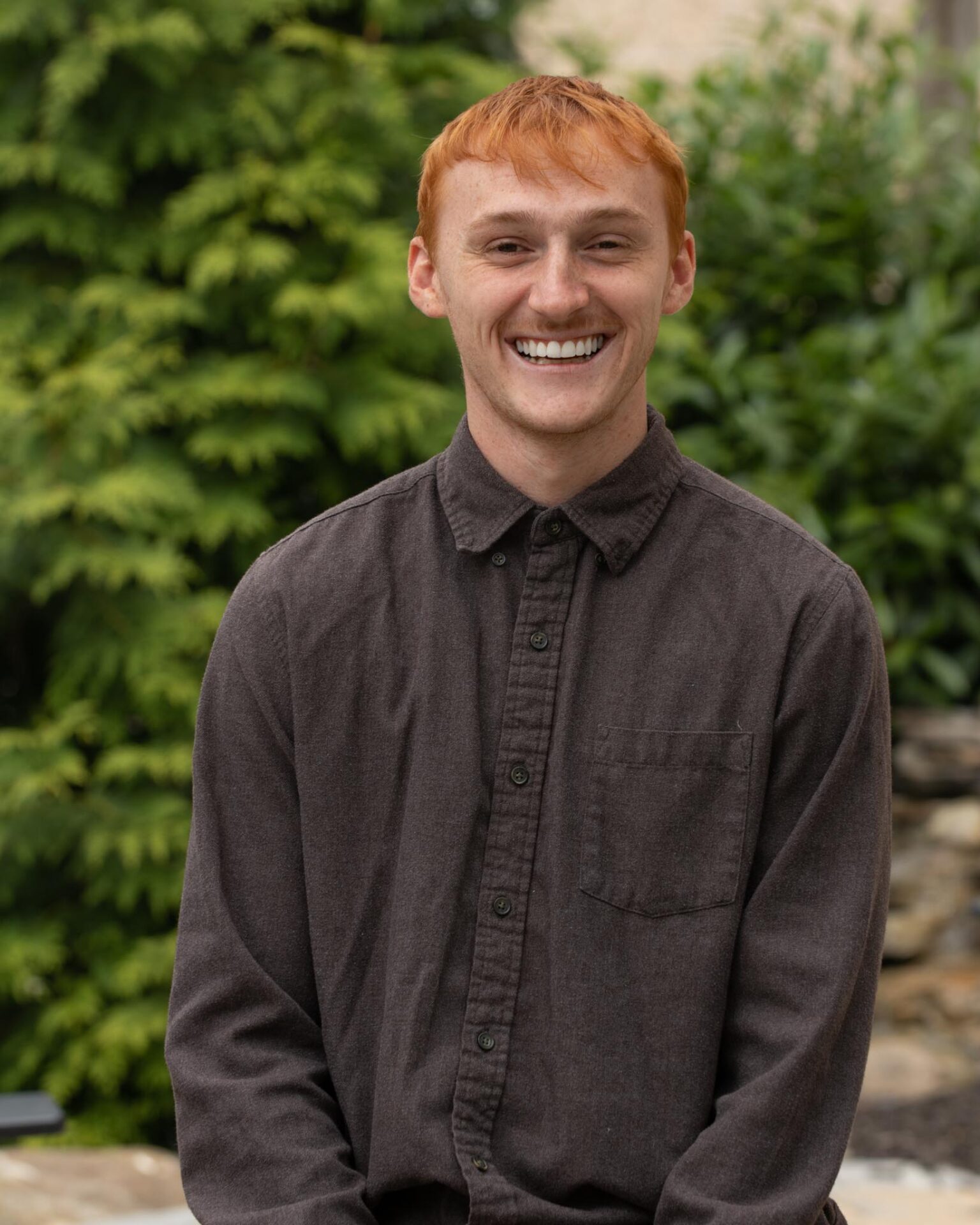 Tommy Elder
Tommy is a senior at Lancaster Bible College where he is majoring in Pastoral Ministry and minoring in business.  He is a Captain of the Men's Soccer Team and is the President of their Fellowship of Christian Athletes on campus.  Tommy grew up on the wrong side of the river in York, but has now left the dark side.  He enjoys watching Pittsburgh Sports, playing guitar, and staying out of trouble with his friends.  He helps out with the Youth Group at GCC focusing on the Junior High students, and you will see him and his friends here worshipping on Sundays! 
We have many deacons at Grace Community Church who work to help us meet the physical needs of our congregation. Through calls, visits, and many other things, these people help Grace Community Church to be a church where people are cared for personally.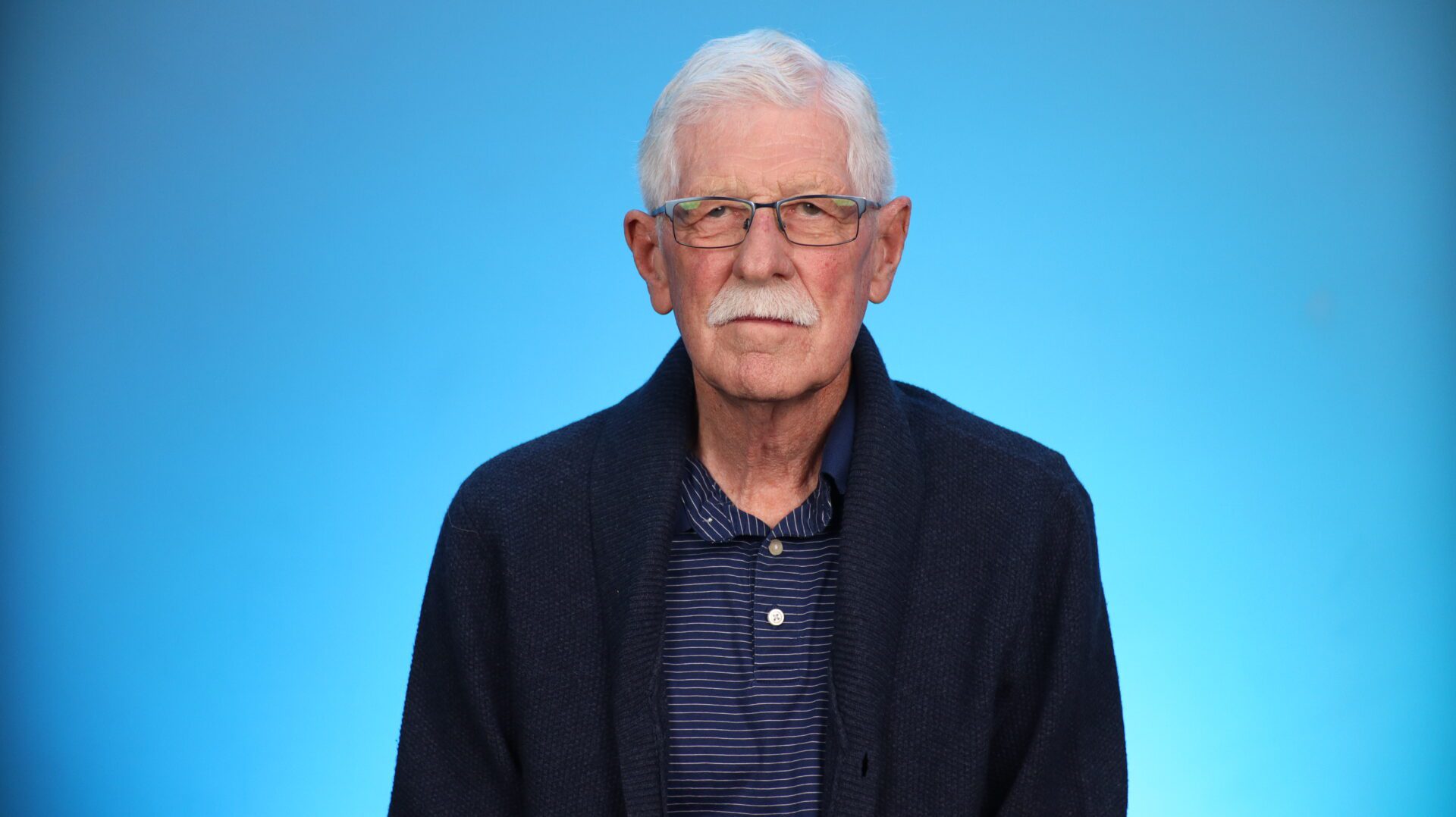 Dean Baker
Attending Since: 1995
Hometown: Marietta, PA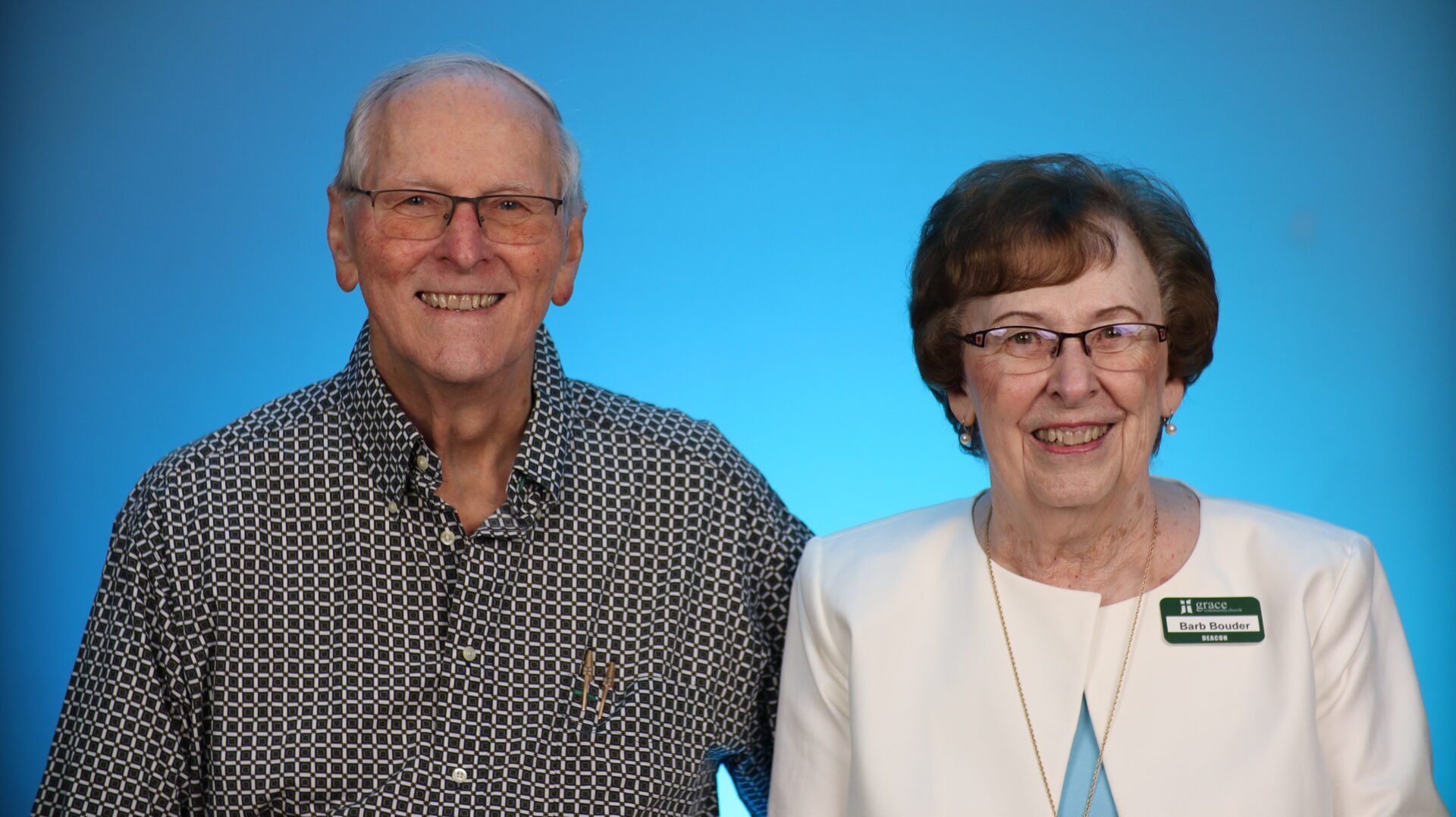 Earl and Barb Bouder
Attending Since: 1995
Hometown: Lampeter/Lancaster, PA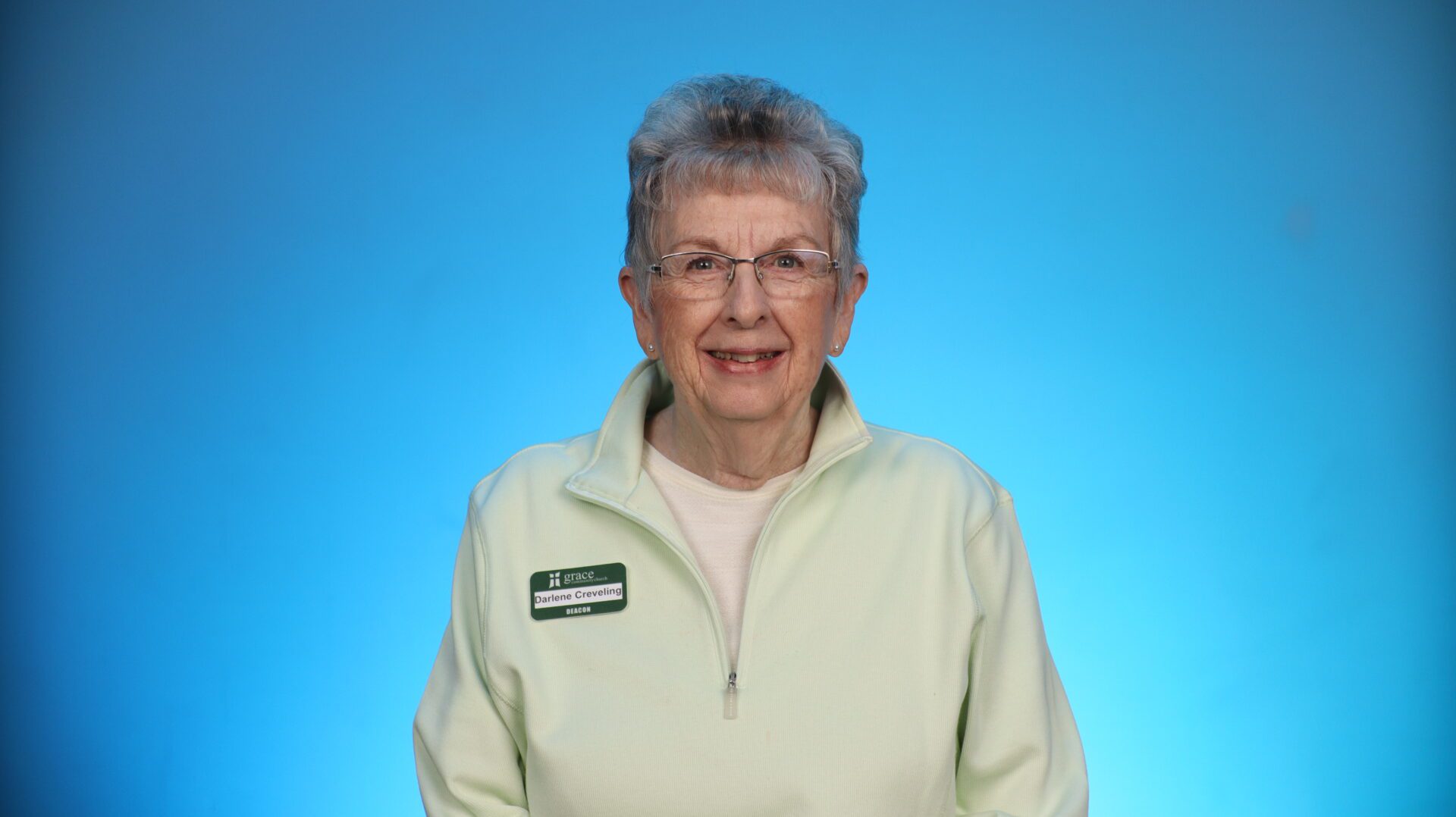 Darlene Crevling
Attending Since: 2013
Hometown: Syracuse, NY
Ray and Libby Deiter
Attending Since: 2019
Hometown: Strasburg/Marticville, PA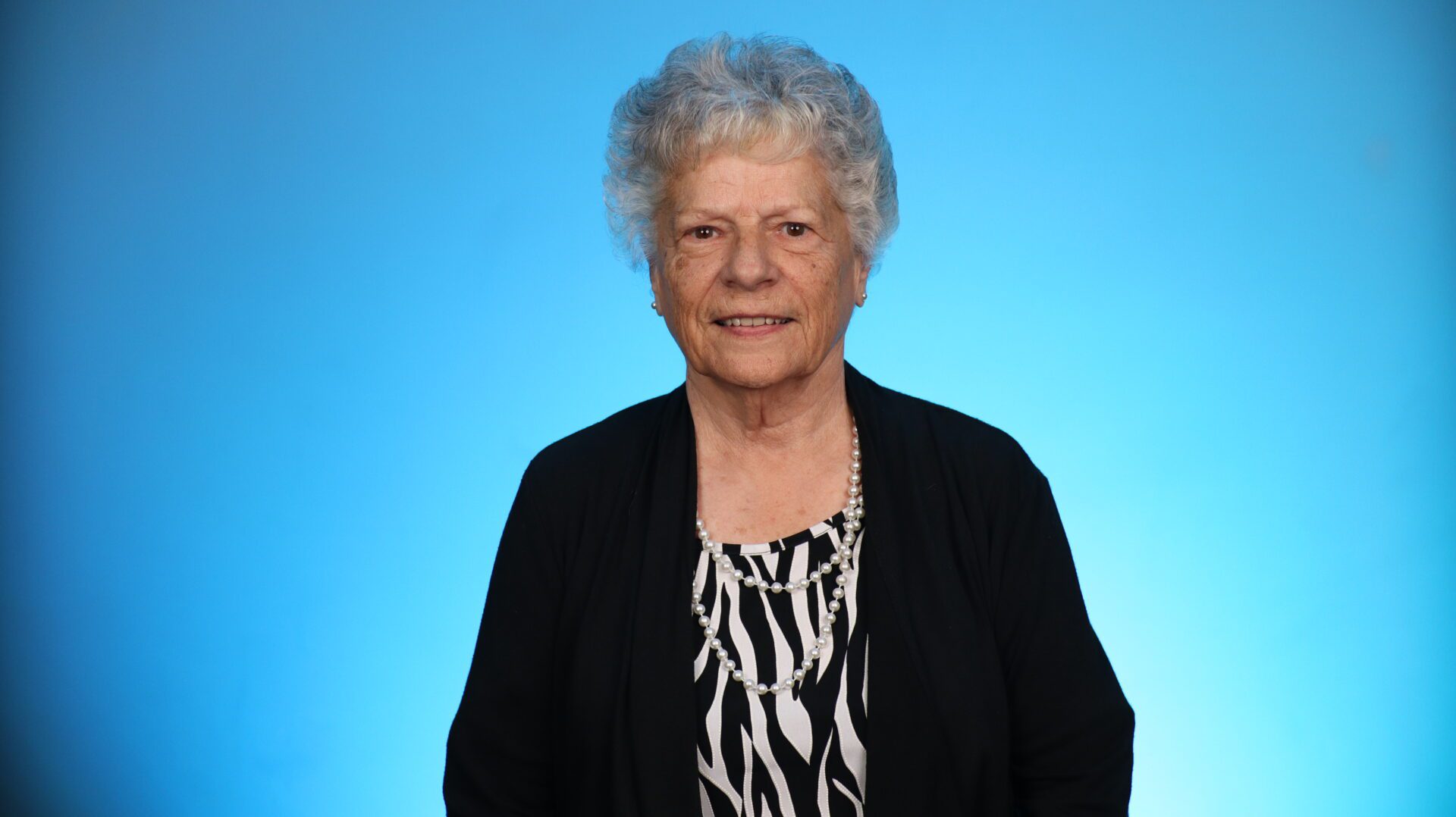 Donna Hinkle
Attending Since: 2013
Hometown: Millersville, PA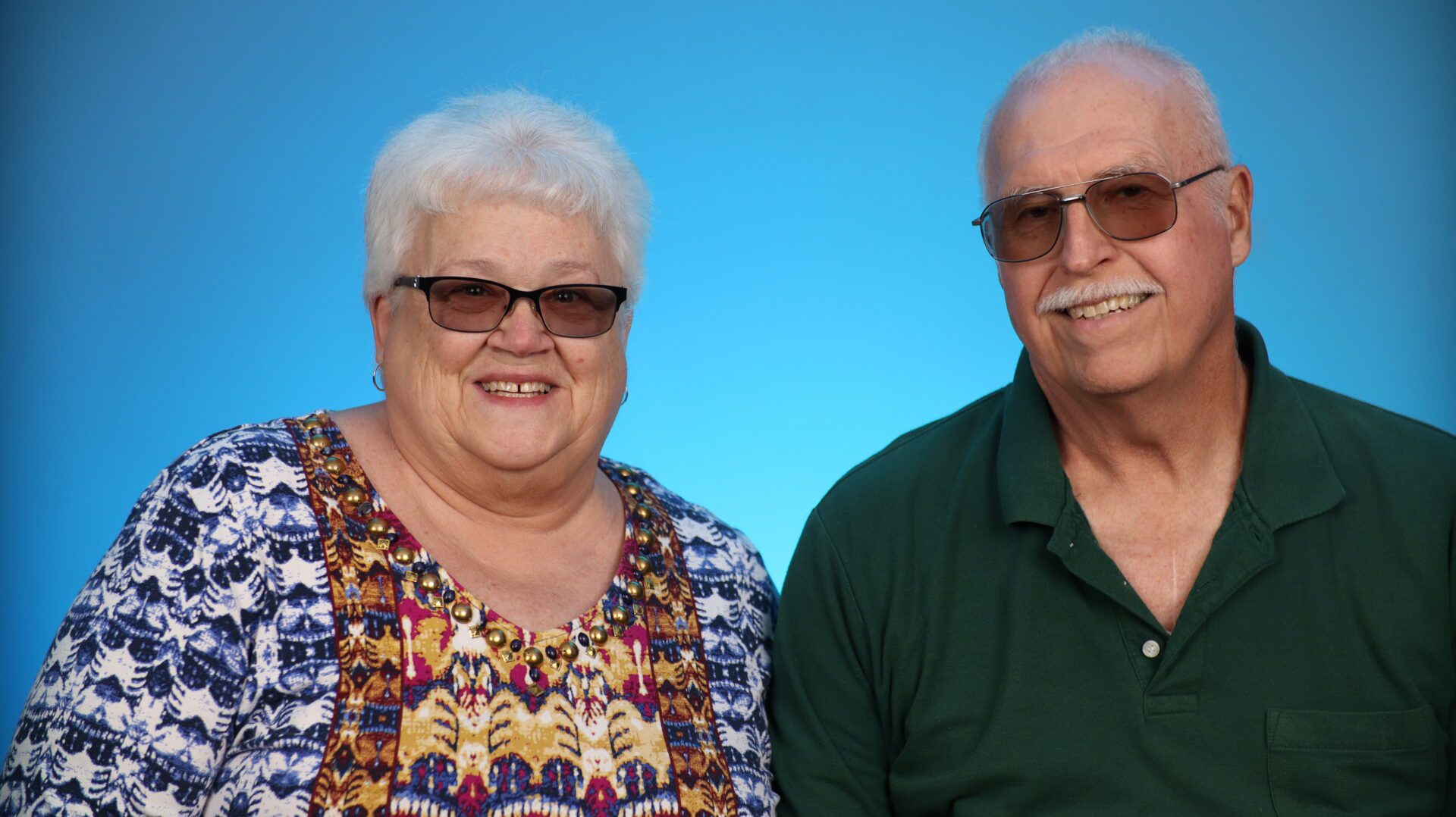 Alan and Fran Gruver
Attending Since: 2013
Hometown: Montgomery/Highville, PA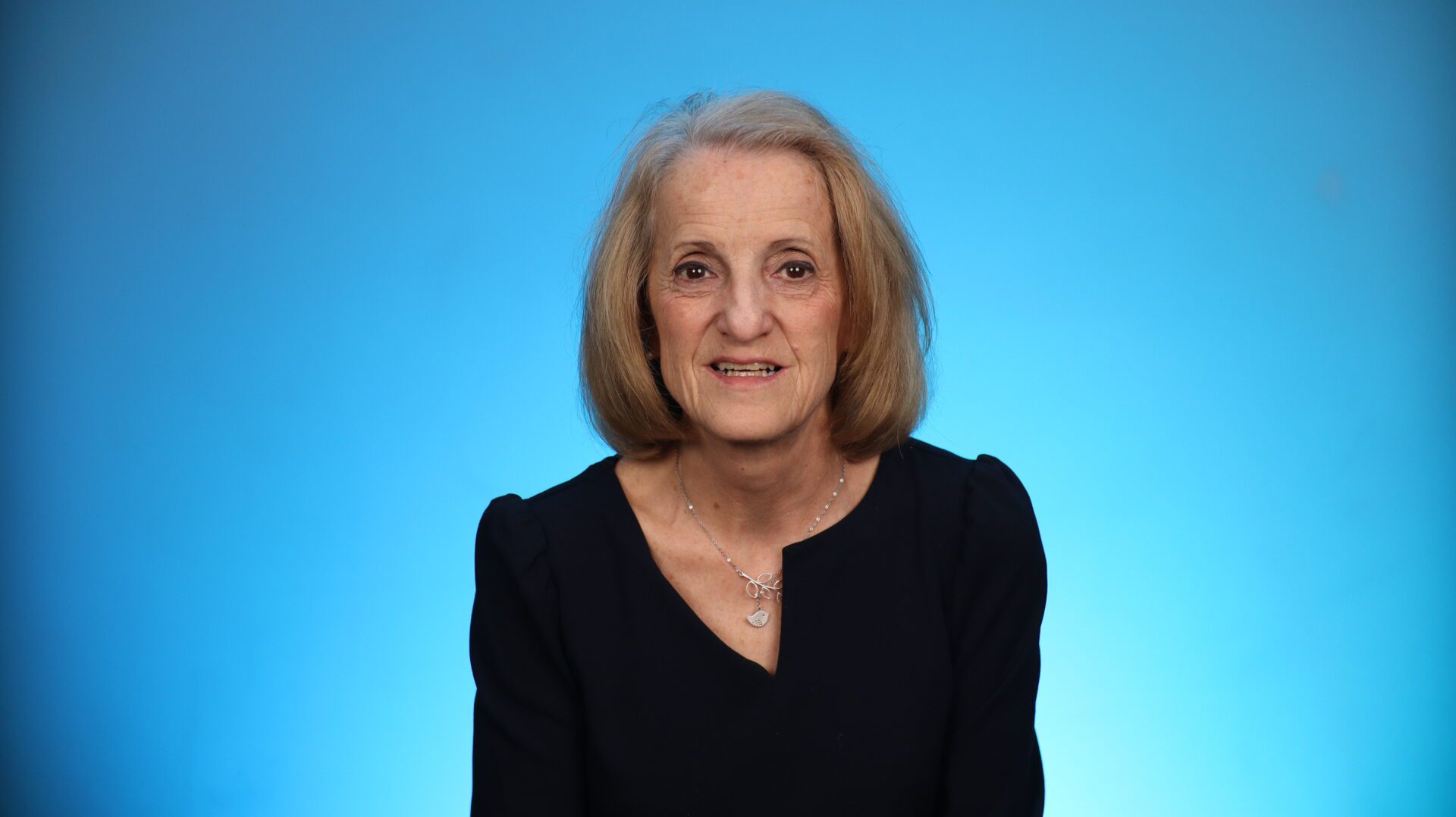 Linda Hershey
Attending Since: 2011
Hometown: Lancaster, PA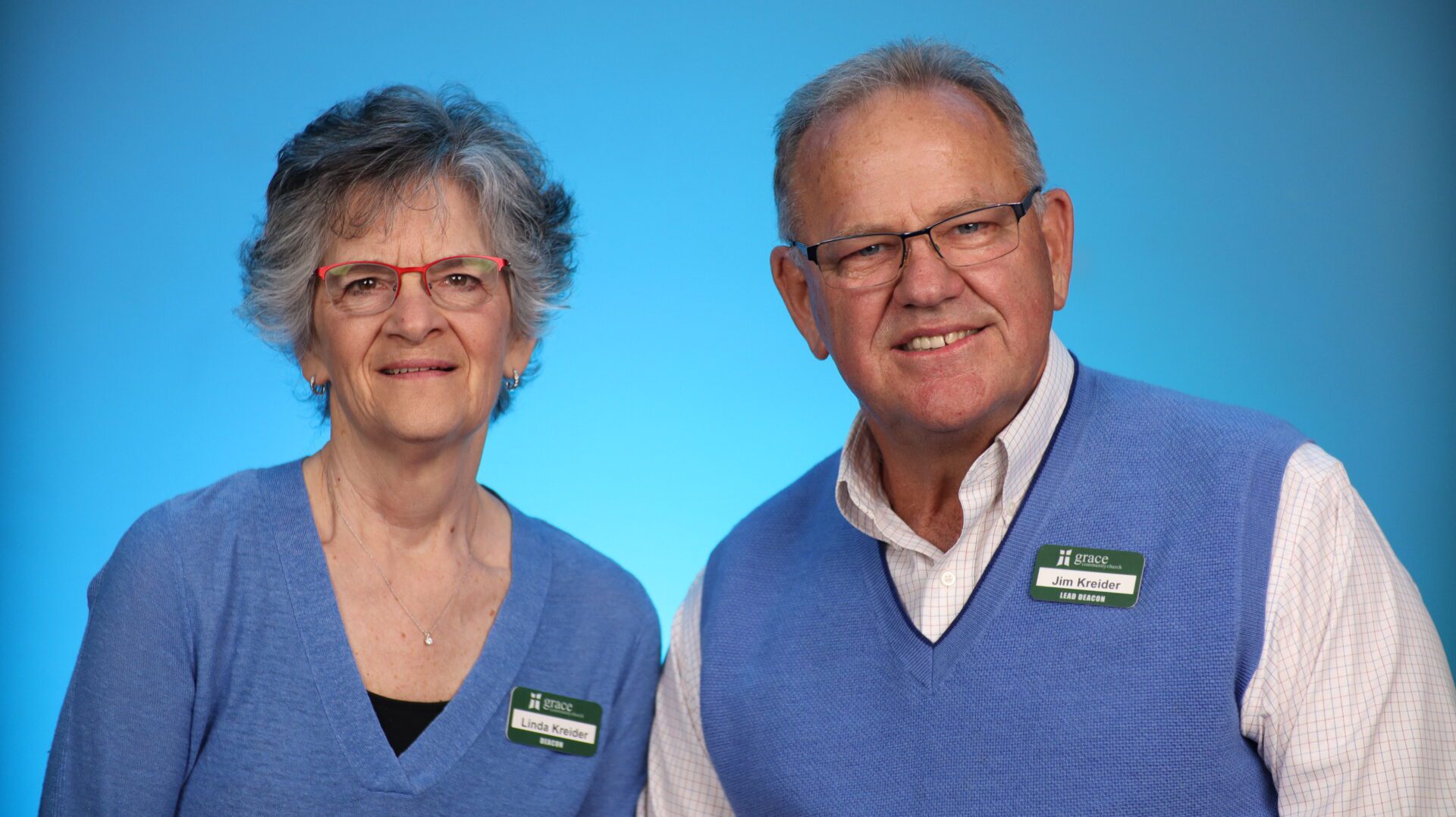 Jim and Linda Kreider
Attending Since: 2016
Hometown: Nottingham, PA
Rick and Jean Hess
Attending Since: 2013
Hometown: Manor Twp, PA
Rick and Mary Ellen Steffy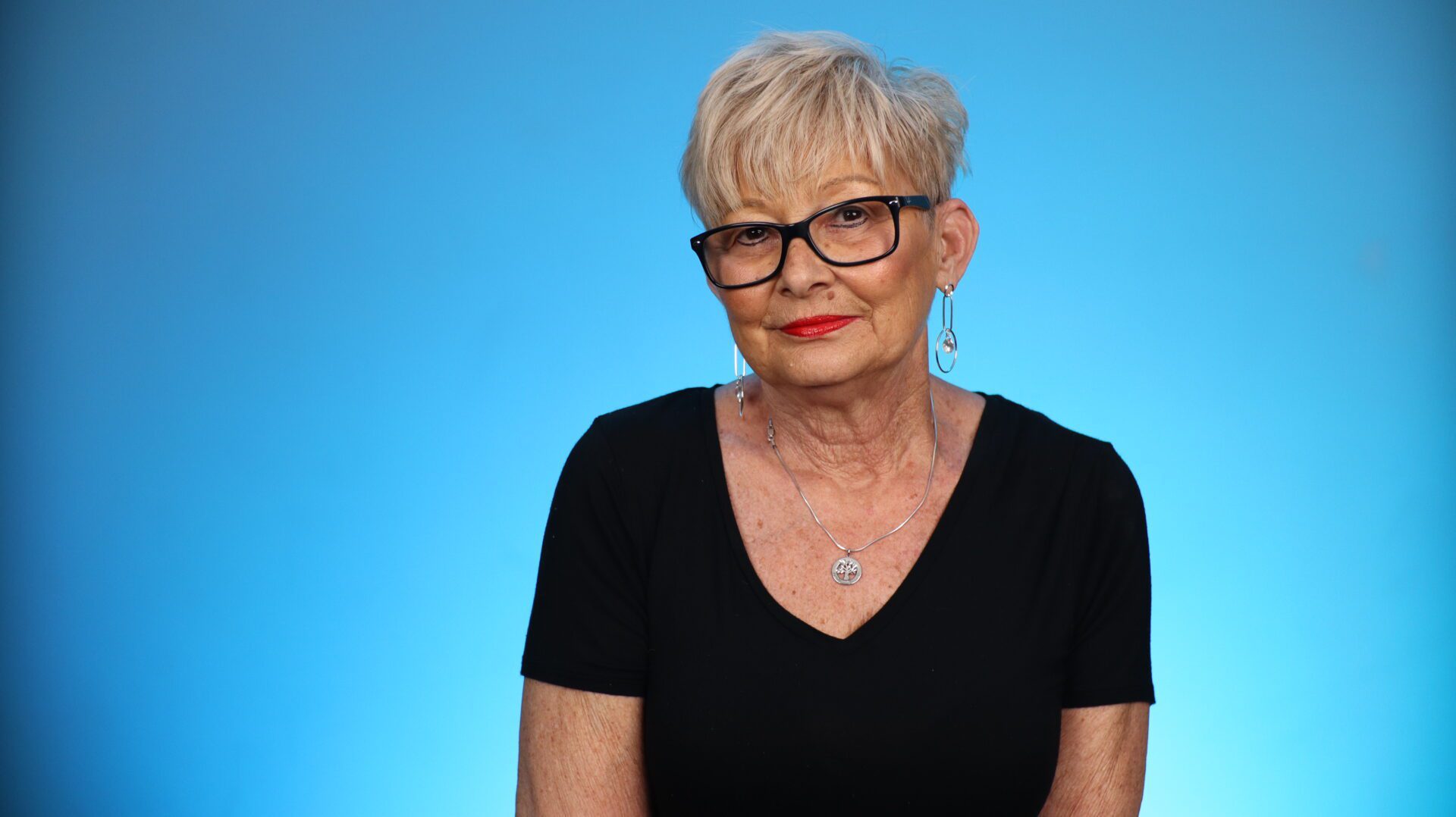 Gail Lynch
Attending Since: 2008
Hometown: Conestoga, PA
Les and Barb McCardell
Attending Since: 2014
Hometown: Little Britain/East Drumore, PA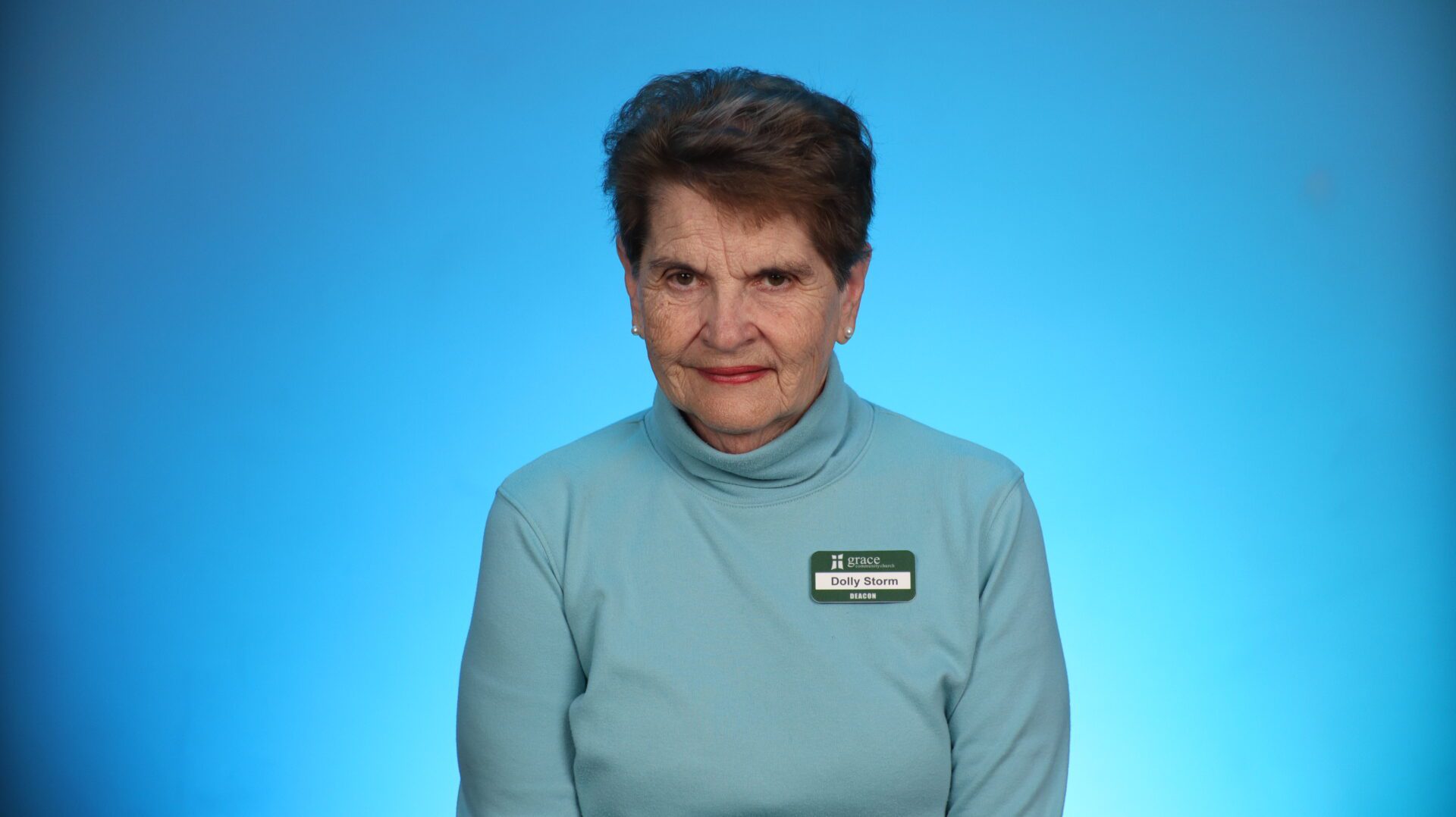 Dolly Storm
Attending Since: 2013
Hometown: Safe Harbor, PA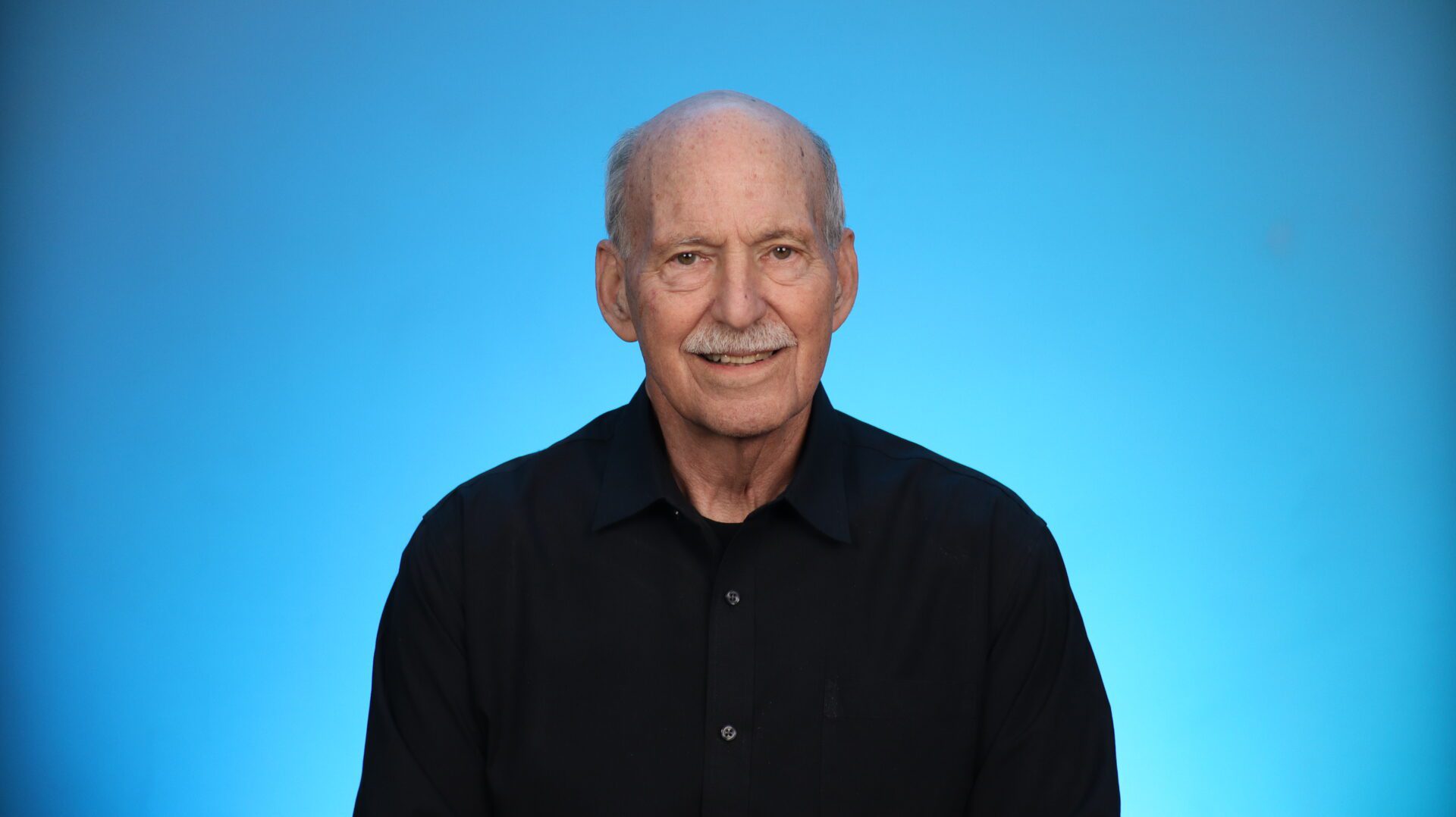 Bill Musser
Attending Since: 2014
Hometown: Columbia, PA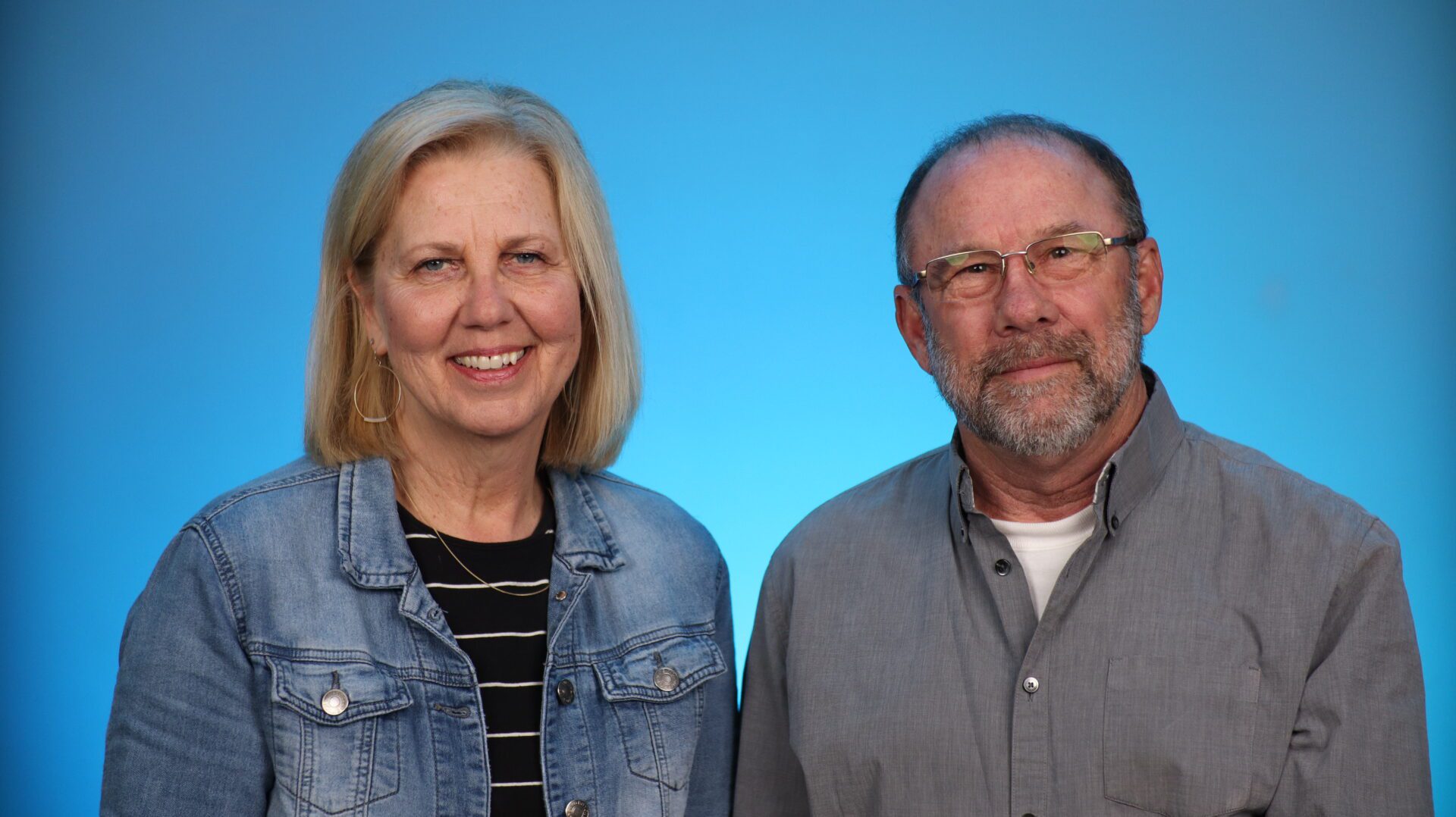 Paul and Linda Rudy
Attending Since: 2016
Hometown: Strasburg, PA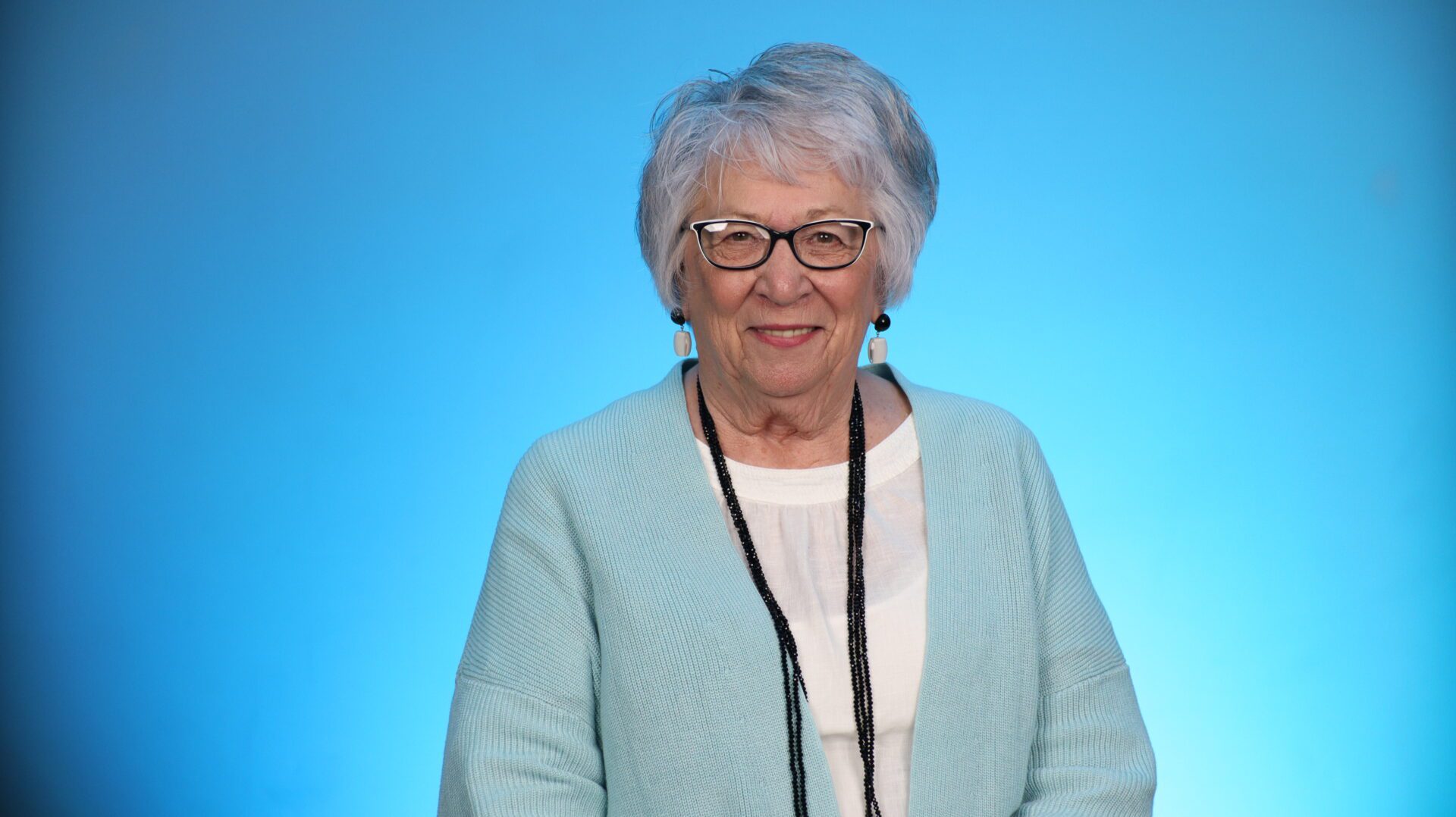 Erma Sauder
Attending Since: 2013
Hometown: Safe Harbor, PA