helping kids know and follow jesus – for life!
At GCC Kids, we are passionate about connecting kids to God's Word, forming Christ-centered relationships, and applying biblical truths to everyday life – and doing it all in a way that is so meaningful and fun that kids don't want to miss it! We have an incredible team who have the required PA child protection clearances to care for your kids each week.
We believe that families are the most influential people in their kids' lives, and we want to provide you with tools that equip you to be your kid's spiritual mentors.
What To Expect at GCC Kids
Every weekend, we create safe, intentional, creative and fun environments to equip kids to be lifelong followers of Jesus and to begin to understand the Bible with all their heart, soul and mind.
Infant & toddler Nursery
Sunday 9:15 & 11:00AM | Special Services
Sunday School Program
Sunday 9:15 & 11:00AM | Special Services
(Preschool – 5th Grade)
Your First Visit
We are excited to meet your family! When you visit GCC Kids, head to the Education Wing Welcome desk. We will ask for some basic contact information and any special instructions (allergies, special needs) before walking your child to their appropriate classroom. We assign kids to classrooms according to their birthdate or grade in school.
If we need to reach our families with infants or toddlers during the service, we will notify the pager you receive upon check in.
Questions? Contact Our Team.
Stay connected with the Church Center App. The Church Center App is from the same provider GCC uses for coordinating volunteers, planning events and more. Once you have provided us with your contact information, you can have easy access to:
          -Check-in for all ages/any service
          -Event Sign-Ups
          -Weekly Bulletin
          -Prayer Requests
          -GCC Social Media Links
          -GCC Youtube Channel
Download the App 
Find the Church Center App in your App Store. Then follow the simple, step by step instructions to dowload the App. Click "Grace Community Church of Willow Street," to accress all the GCC App has to offer.
Before you arrive at the door on Sunday morning, simply…
Open the App
-Select "Check-In" at the bottom of your screen
-Select the name of everyone who is attending. Yes! Even Mom and Dad. You will receive a QR code.
-When you enter the building, find the "Fast Lane" Check-In station, and Scan your QR code. A printer at the station will print your Name Tags.
-You will receive a tag for each child, a parent tag and an extra tag for diaper bags. Each tag will have a matching ID code.
-Parents will escort children to their classrooms.
-Parents should show their tag with the security code at dismissal.
Didn't get the App downloaded yet? No problem.
-When you arrive, come to the GCC Kids Entrance and stop at the Check-In desk.
-Using one of the tablets, type in the last 4 digits of your phone number, and press, "Search."
-Select your household and then check each family member who is attending church.
-You will receive a tag for each child, a parent tag and an extra tag for diaper bags. Each tag will have a matching ID code.
-Parents will escort children to their classroom.
-Parents should show their tag with the security code at dismissal.
how do we help kids know and follow jesus?
The foundation for spiritual resilience: Belong, Believe and Become.
GCC Kids Sunday school, VBS, Outpour Kids and special events provide age-appropriate experiences to help kids grow to know, love, worship and serve God and to become resilient disciples.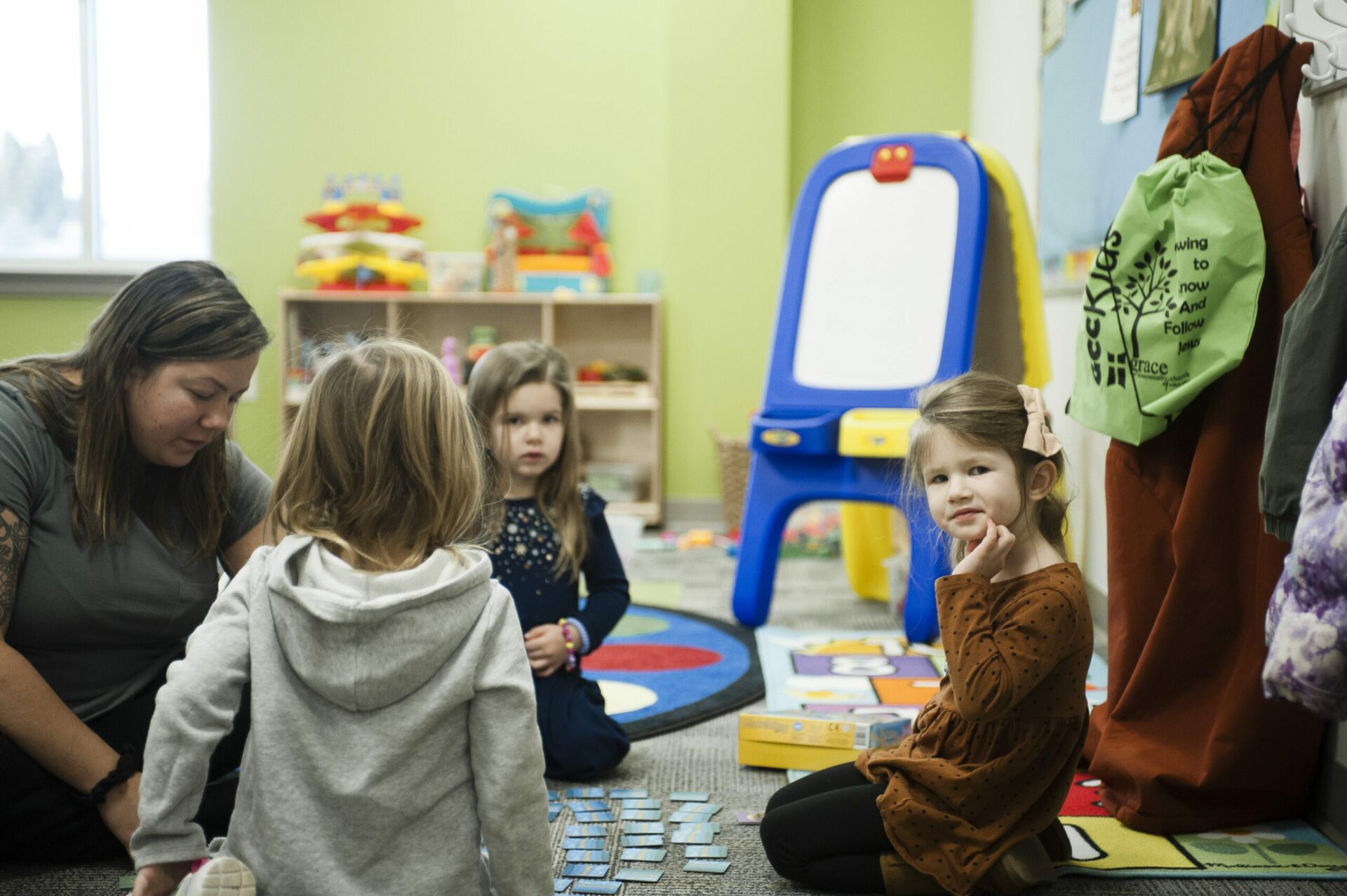 BELONG
Give kids a sense of belonging in a highly relational ministry led by loving and caring adults.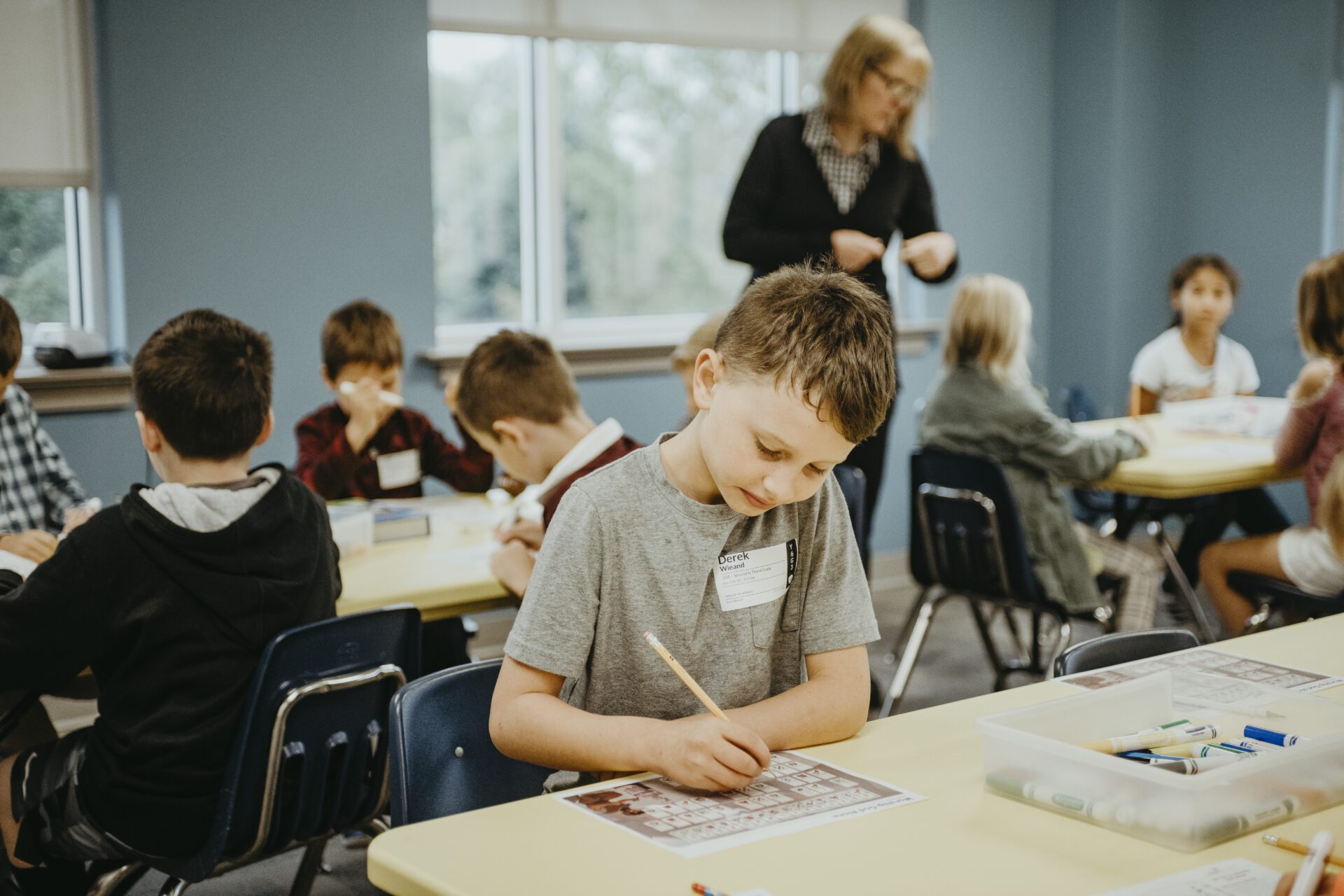 BELIEVE
Help kids build a biblical belief system through a deeply Scriptural ministry rooted in the truth of God's Word and the power of the gospel.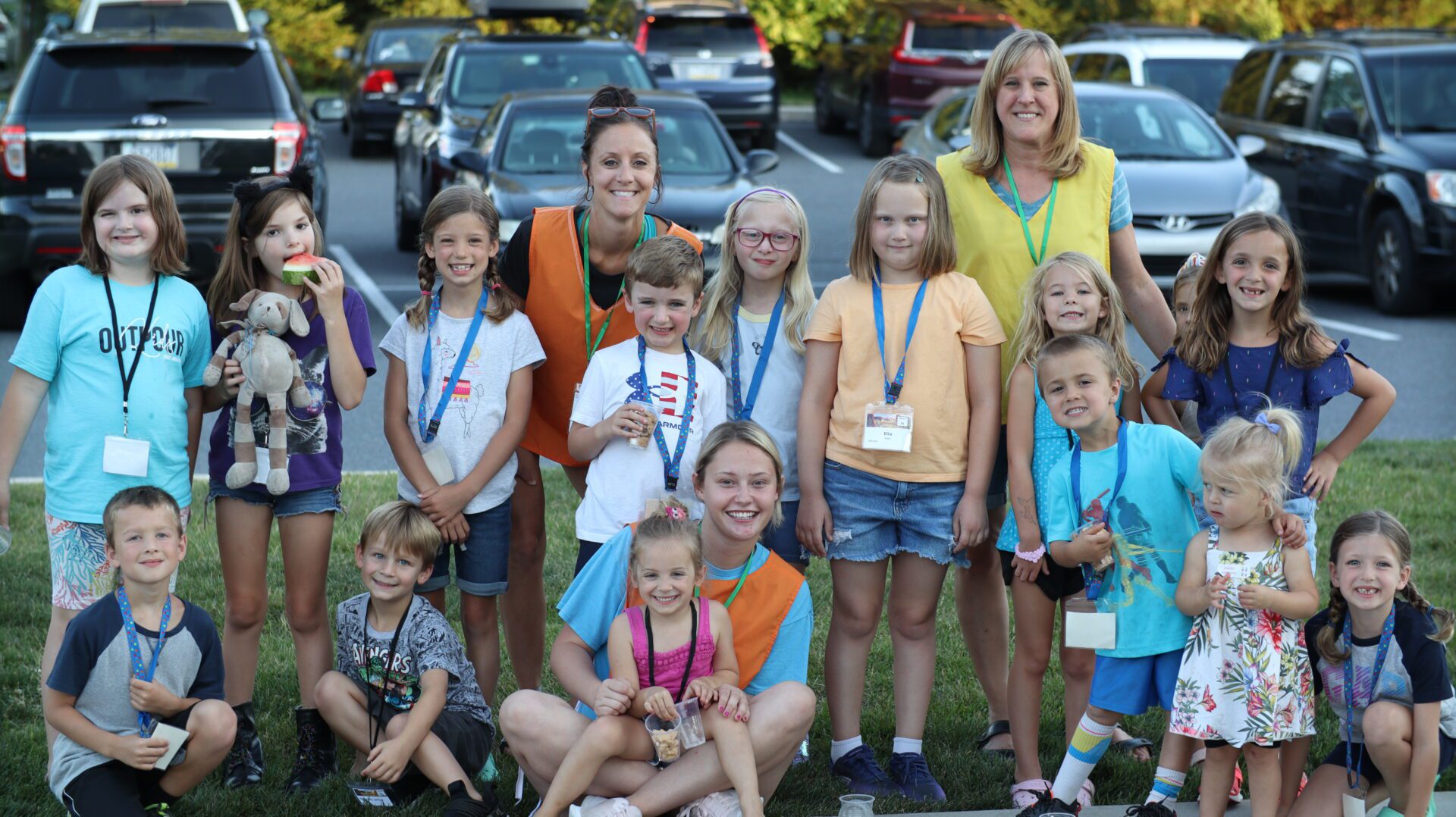 BECOME
Encourage kids to become fully devoted followers of Jesus through an experiential ministry designed to lead kids to real-world application of faith-based living.
With The Gospel Project, GCC Kids will help your kids LEARN the gospel story of Scripture, LOVE the Author and Subject of that gospel story, and then LIVE out their part in this ongoing gospel story.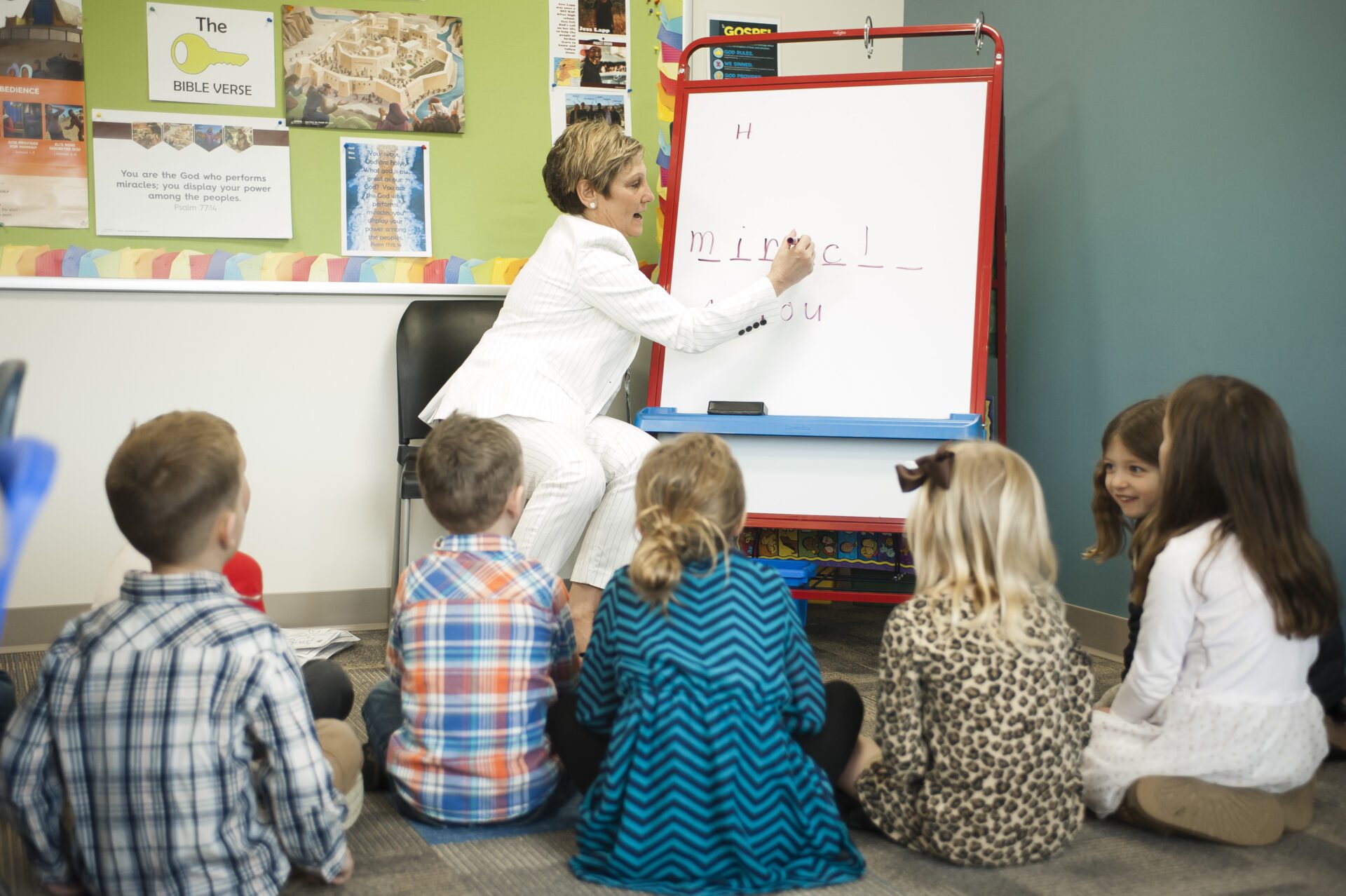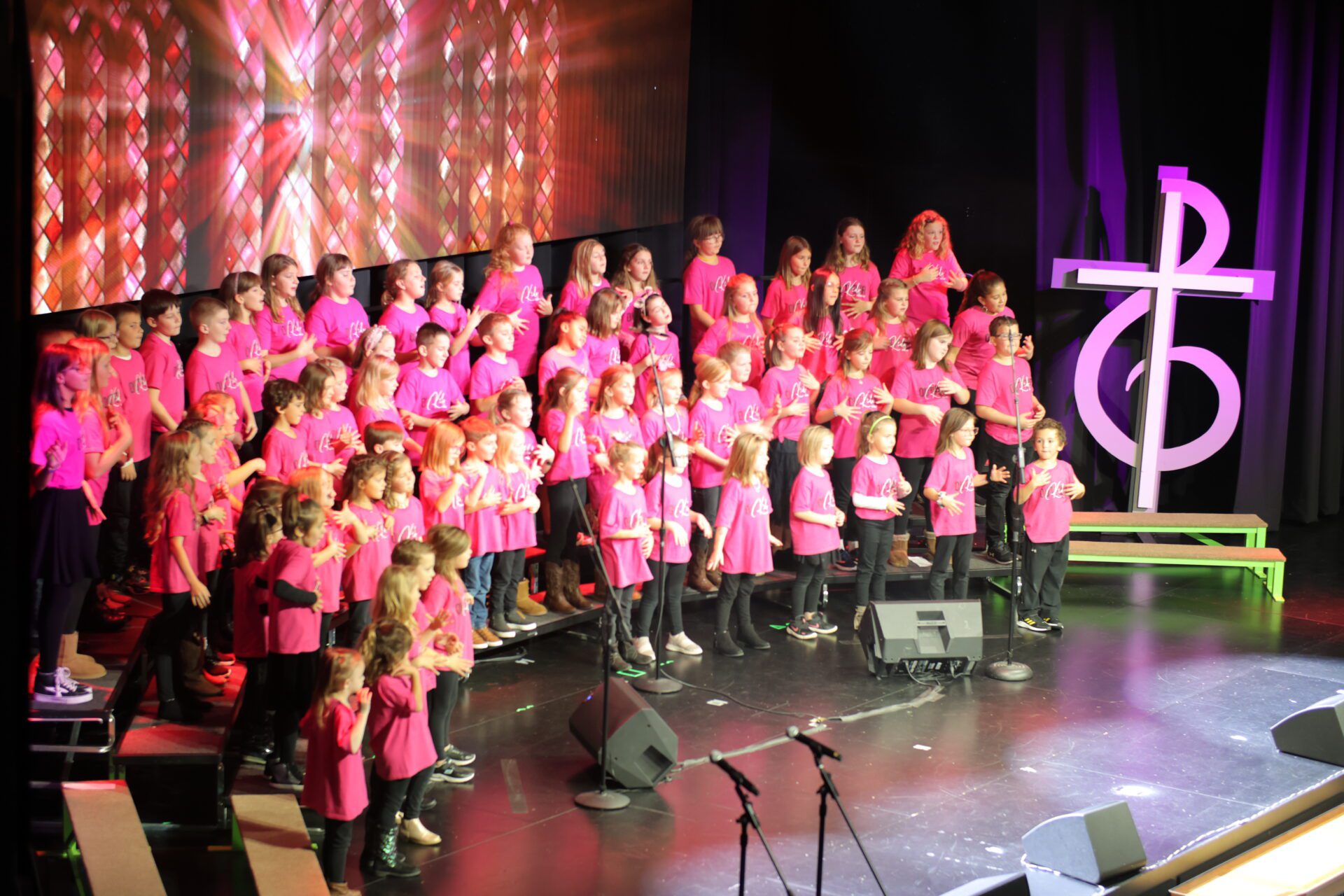 Unlock a passion for singing in your child! At GCC, we are passionate about providing opportunities for children (K-8th grade) to learn how to serve with excellence in the arts for the purpose of drawing others closer to Jesus. This music program is open to ALL children in our community – even if you do not attend GCC. We are equipping children to use their gifts in service for the Kingdom!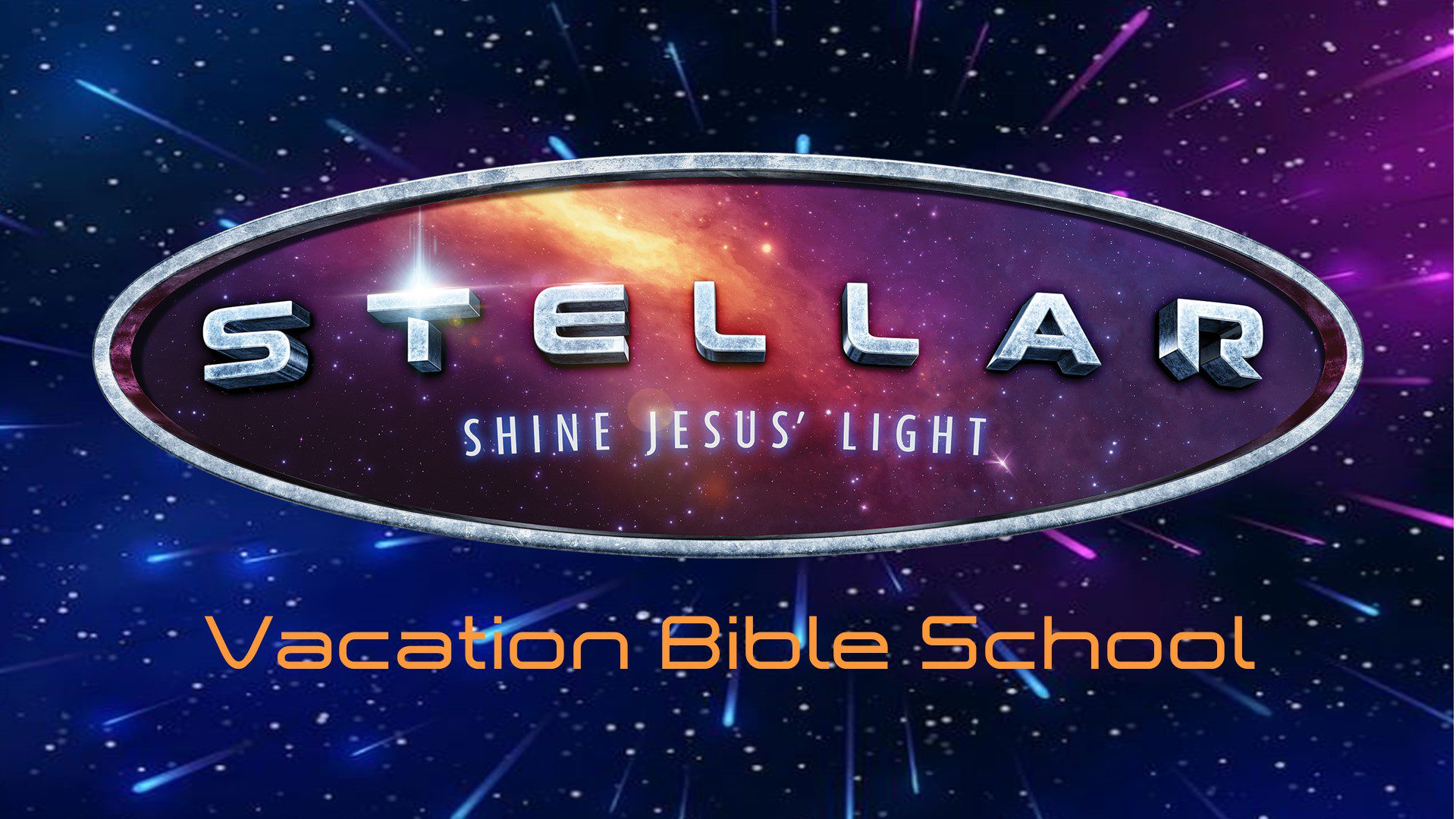 STELLAR – SHINE JESUS' LIGHT!
July 10-14, 2023
Age 4 – Entering 6th Grade
6:30-8:30PM
Kids will go on a cosmic quest where they'll have a blast shining Jesus' light to the world. Stellar rockets kids on an out-of-this-world adventure that's light years of faith-building fun.
Additionally, we offer a VBS track just for students who are transitioning from GCC Kids to GCC Youth! Students who have completed 5th grade and will be entering 6th are encouraged to be a part of this program designed just for them. This track will be led by Pastor Kevin, our GCC Youth Pastor and will serve as a natural bridge to our youth program. We are excited about this opportunity for our GCC Kids graduates!
PreRegistration is closed but walk-ins are welcome.
Mornings & Evenings for Moms
Mornings and Evenings for Moms is for all moms of children infant through 12th grade. Be sure to register your children for their age-appropriate childcare.
Right Now Media for Kids
Enjoy hundreds of Bible-based children's shows and family devotionals that are entertaining and safe for every family
Sign-up for our newsletter to stay connected to important Kids Ministry news, get access to resources from our staff, and learn about our upcoming events.
Serving in GCC Kids is about making a difference in the lives of kids by helping them fall in love with Jesus and helping them develop a passion for living according to God's Word. GCC Kids Volunteers are disciple makers!