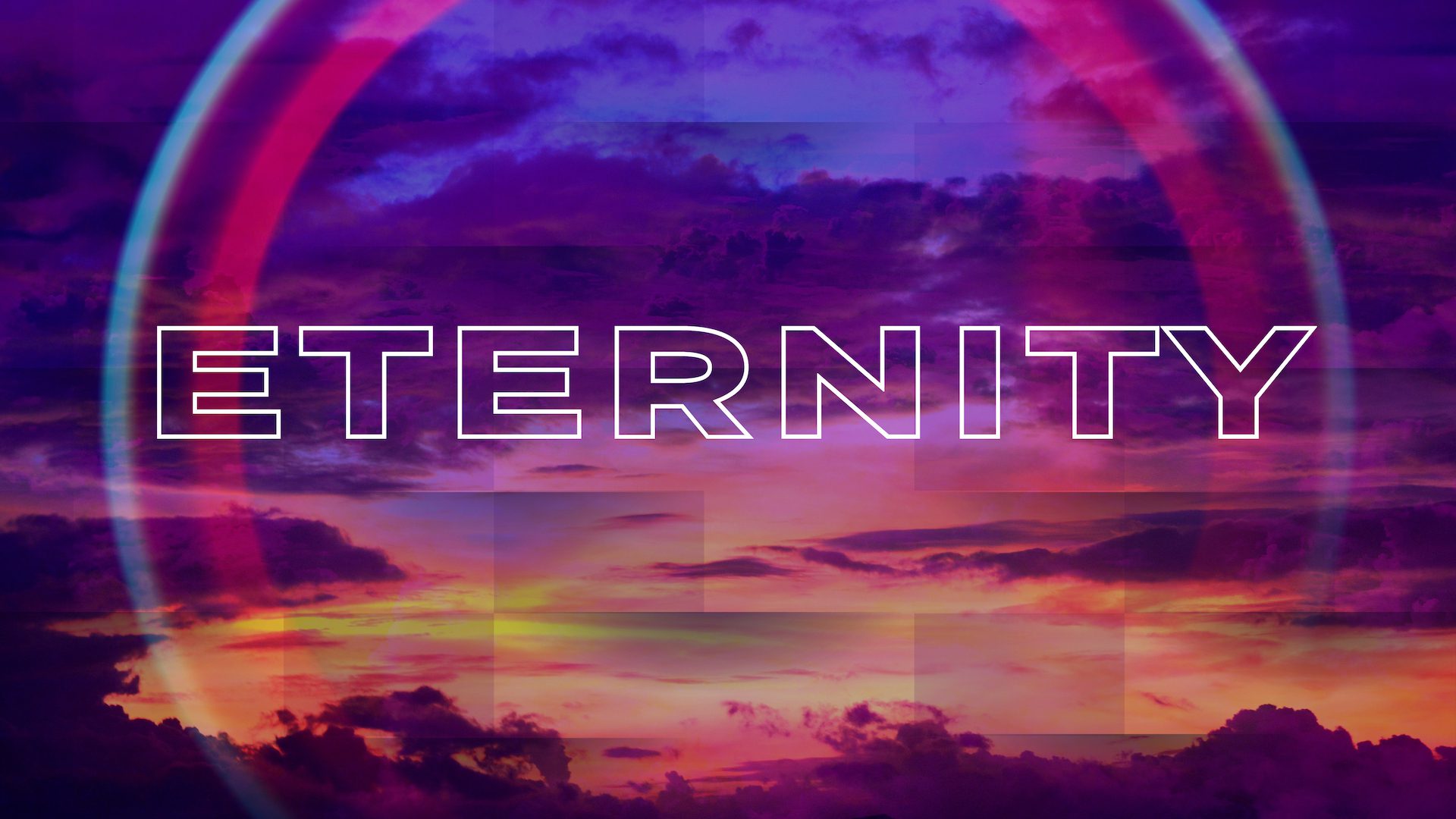 Welcome and Announcements
Songs of Worship & Praise
Graduate Recognition
Congregational Prayer  Steve Brubaker
Scripture Acts 1:1-8
Sermon 
Pastor Paul Weitzel
Closing Song
Benediction
Then they gathered around him and asked him, "Lord, are you at this time going to restore the kingdom to Israel?"
He said to them: "It is not for you to know the times or dates the Father has set by his own authority. But you will receive power when the Holy Spirit comes on you; and you will be my witnesses in Jerusalem, and in all Judea and Samaria, and to the ends of the earth."
 – Acts 1:6-8 NIV
Scripture References: Acts 1:1-8
From Series: "Eternity"
Join us for a five-part sermon series on ETERNITY! It is a fascinating topic that raises the curiosity of Christians and non-Christians alike. Understanding eternity will take the fear out of our future and fill us with what the Bible calls a living and blessed hope. In the course of these five weeks, we will broadly examine and deeply study the Biblical truths about eternity beginning with this weekend's sermon on heaven. What will heaven be like? What can we expect and how can we be sure we will get there? Join us as we get a glimpse of heaven.
7:00 pm – 1 Samuel Bible Study
7:00 pm – GCC Young Adults
6:30 pm – GCC Youth
7:00 pm – Financial Peace University
6:30 pm – Romans 8 Bible Study
6:30 pm – Worship Rehearsal
4:00 pm Worship Team Rehearsal
spring art wall
GCC is introducing a new Community Art wall in the Café for artists to communicate through their God-given creativity. Right now, we are looking for submissions for Spring and Summer seasonal art. This can include photography, painting, wood crafting, poetry, sculpting, and more. If you think your art piece might fit, email david@gccws.net with info and images of your pieces.
YOUTH AUCTION DONATIONS
gccws.net/youthauction
The annual youth auction is back at GCC Friday, May 13, sponsoring GCC Youth to attend the summer mission trip and youth conference. You can donate quality items and experiences at GCC Monday through Friday, 9:00 am–4:00 pm now through April 24. Donation ideas include vacation rentals, themed baskets, meal or outing experiences, Lancaster County antiques, services like lawn care or babysitting, and more. Large furniture pieces and most artwork will be excluded from this year's Youth Auction.
SOLANCO FOOD BANK
The March SFB focus items are:
Mayonnaise
Laundry detergent
Cooking oil 
Rice krispies treats
Individual pack of snack crackers
Applesauce cups
Pudding cups
Juice boxes (no pouches) 
Microwave popcorn 
Chef Boyardee micro meals 
join the team: nursery caregivers
Are you interested in serving as a Nursery Caregiver, or are you currently serving? Then plan to attend the upcoming volunteer training on Sunday, May 1 at 12:30 pm. Enjoy a light lunch, meet other volunteers, and become better equipped to help our GCC Littles come to know and follow Jesus! Register online by April 27.
join the team: musicians and vocalists
If you're looking for a place to use your musical skills at GCC, please contact Pastor David right away! We have openings for vocalists and musicians who enjoy traditional hymns and want to continue enhancing the 8:00 am traditional worship service. Email david@gccws.net or call the church office and ask for Pastor David.
grow my faith
gccws.net/nextsteps
Wanting to grow your faith and relationship with Jesus Christ? Join Pastor Paul Weitzel for this series of classes Wednesday evenings that will help guide you to a more vibrant and living faith. Classes begin March 30 at 6:30 pm.
prayer focus during ramadan
Ramadan is a month-long period for Muslims to fast and pray. This year, Ramadan is April 2-May 2. As they pray each day, we can pray that Muslims around the world would encounter Isa al Masih (Jesus Christ), and follow Him! Prayer guides are available at the Connect@GCC center.
classes & studies to help you grow
GCC offers adult classes on a variety of topics, applying biblical truths to life. Learn more online about available classes this spring including a unique study of the Book of Romans, a deep dive into 1 Samuel, and viewing the current culture through the lens of the Gospel.
financial planning during inflation
If you're feeling the squeeze of inflation, you're not alone. GCC wants to help you get your finances under control by offering the next Financial Peace University free of charge (one time only). This class, led by Steve Echternach, is a proven plan to pay off debt and build wealth. Be sure to indicate when you register if you need available childcare. Classes begin on Wednesday, April 20, 7:00–8:30 pm.
gatherings for moms
GCC offers Morning for Moms and Evenings for Moms for those with children infant through 12th grade. Be refreshed, encouraged, and equipped through Bible study, speakers, and interaction. Morning and evening times are available now through May. 
finding my place
With over 30 distinct areas to serve at GCC, where do you start? Attending Finding My Place on April 24 at 12:30 pm, you can discover opportunities to plug in and get involved at GCC, using your gifts, talents, and passions. Whether it's your first time serving or you are looking for new opportunities to serve, Finding My Place is the best place to learn!
get to know gcc
Looking for a way to learn more about Grace Community Church? At Tell Me More, you will hear about GCC's history, the church's core values, and the biblical foundations we follow. Join Pastors Mike Sigman, and Paul Weitzel at the next Tell Me More gathering Sunday, May 1, 3:00-5:30 pm. Childcare is available.
gcc small groups
Gathering with others in a small group provides opportunities for care, connection, growth, and celebration together. Contact Jesse Bills at jesse@gccws.net to explore the options that work for you.
gcc podcast
You'll never have to miss a message again! By subscribing to GCC's new audio podcast, you can play the latest sermon at home, in the car, at the gym, or whenever and wherever you listen to podcasts.