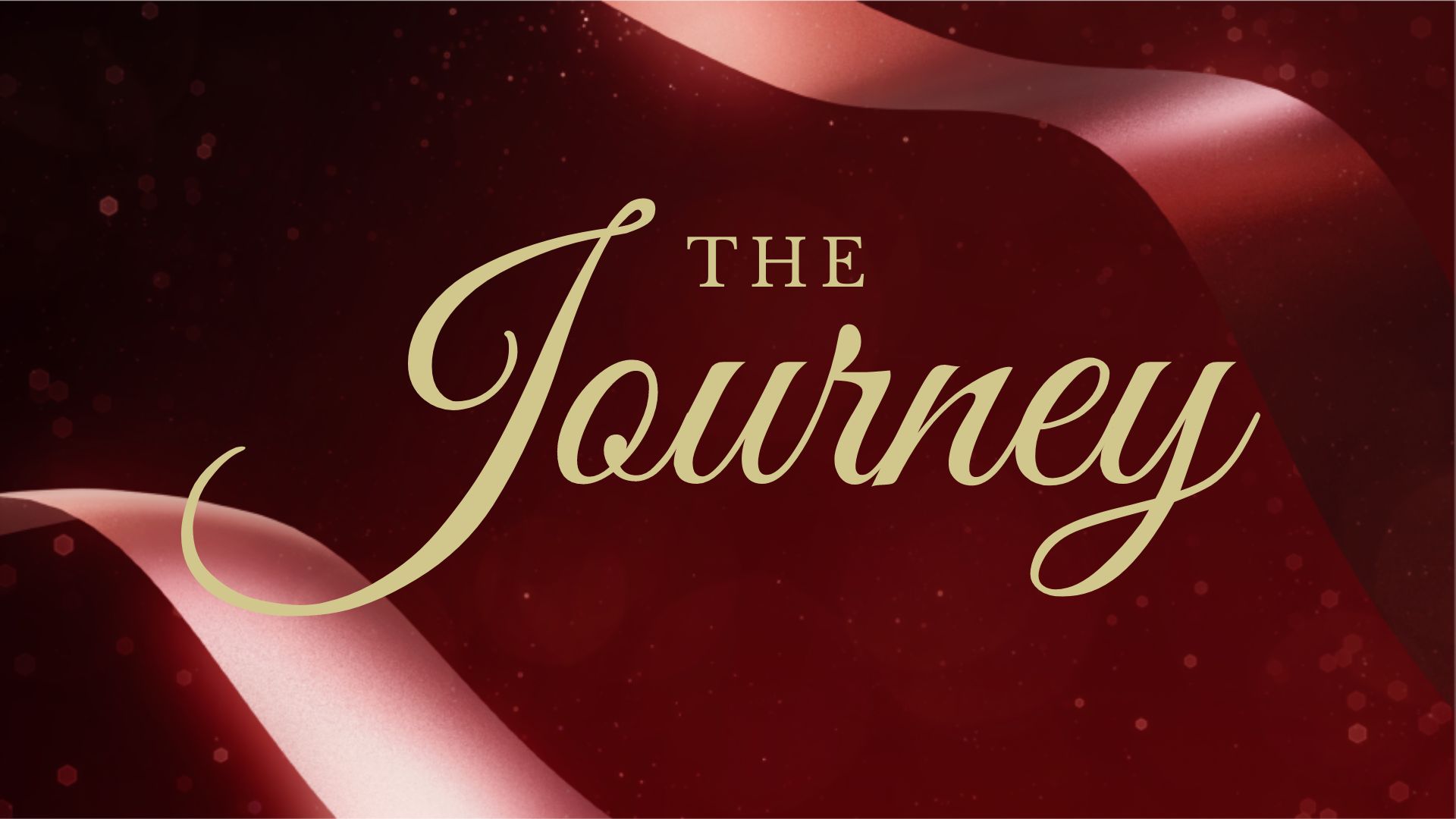 Welcome and Announcements
Songs of Worship & Praise
Congregational Prayer
Pastor David Julian
Scripture
Luke 1:26-38
Sermon
Pastor Mike Sigman
Closing Song 
Benediction
The angel answered, "The Holy Spirit will come on you, and the power of the Most High will overshadow you. So the holy one to be born will be called[a] the Son of God. Even Elizabeth your relative is going to have a child in her old age, and she who was said to be unable to conceive is in her sixth month. For no word from God will ever fail."
 "I am the Lord's servant," Mary answered. "May your word to me be fulfilled." Then the angel left her.
 – Luke 1:35-38 NIV
When Joseph woke up, he did what the angel of the Lord had commanded him and took Mary home as his wife.
 – Matthew 1:24 NIV
SUNDAY
12:30 pm – Finding My Place
12:30 pm – Men's Leadership Team Meeting
6:30 pm – Service of Remembrance
7:00 pm – Student Leadership
monDAY
9:00 am – Monday Miles (silent prayer walk)
7:00 pm – Missions Commission Meeting
TUESDAY
10:00 am – Knitting Club
7:00 pm – GCC Young Adults
THURSDAY
2:00 pm – Blood Drive
6:30 pm – Worship Rehearsal
6:30 pm – Writing with God
friDAY
5:00 pm – Youth Christmas Party
SATURDAY
10:00 am – Children's Musical Dress Rehearsal
4:00 pm – Worship Rehearsal
Year-End Giving
As you prepare your year-end giving, consider sowing into the mission of GCC. Your generosity helps make a lasting impact in our community and worldwide. For creative options like end-of-year stock transfers or IRA donations, contact Brandi Wenger at brandi@gccws.net.
LS Christmas Stockings
GCC is partnering with LS-Together to collect Christmas stocking gifts for children in our local community. Empty stockings and a list of age/gender-specific gifts will be available in the lobby. Donations can be dropped off in the lobby by December 10.
Service of Remembrance
A special remembrance service will be held this Sunday, December 10, at 6:30 pm. This service provides a chance to honor loved ones who've passed and take time to remember God's love and presence amid grief. gccws.net/events
GCC Blood Drive
Grace Community Church will host a blood drive on Thursday, December 14. Register online or call the church office to participate. If you'd like to serve those who come to donate, email Pastor Kevin Kumher.
GCC Youth Babysit for a Night
The GCC Youth Student Leadership Team wants to offer you and your family this Christmas a night of free childcare on Friday, December 15, from 5:00 to 7:00 pm. Whether you are in need of a last-minute shopping trip, time to wrap presents, or a date night with your spouse, our students are here to help! Register online. gccws.net/events
GCC Youth Holiday Schedule
GCC Youth will only meet twice in the month of December: Wednesday, December 6, and Friday, December 15, for a Christmas Party! The next regular meeting will be Wednesday, January 10. Email kevin@gccws.net or cristina@gccws.net for details or questions. gccws.net/youth
Family Christmas Musical
Enjoy a heartwarming and joy-filled Christmas musical presented by GCC Kids! The program begins at 4:00 pm on Sunday, December 17, and no registration is required.
Christmas Eve at GCC
Sunday morning services will not be held on December 24. Instead, invite friends and family to join you at one of GCC's Christmas Eve candlelighting services – December 23 & 24 at 4:00 and 6:00 pm. Sing a mixture of familiar and fresh songs with a message focused on Jesus: God in the Flesh. Doors open 45 minutes before each service (arrive early for special preludes). Nursery through age 4 and quality overflow seating will be available. Further details for all Christmas activities are available online. gccws.net/christmas
Christmas Church Office Schedule
The church office will be closed on December 25 and 26 and January 1. If you need to reach a pastor after hours or when the office is closed, dial 717-464-5333 and follow the instructions.
Young Adult Retreat
If you're 18-30, you're invited to attend the Young Adult Winter Retreat in Saxton, PA, January 19-21. Details and registration are online. 
Outpour Kids/Teens Winter Session
Outpour Kids Worship Choir will train tomorrow's worship leaders in this 8-week session open to children in Grades K through 5 (Outpour Kids) and Grades 6-8 (Outpour Teens) in song and spirit. If you have a student interested in participating in the winter session, learn more or register online by December 31. gccws.net/outpourkids
Align Life Diaper Drive
Partner with Align Life Ministries in providing diapers and wipes to assist growing families experiencing financial hardship. Beginning January 6, you can donate baby wipes, diapers, and pull-ups of all sizes no later than January 28.
New Member Luncheon
New members, you're invited to an exclusive luncheon next Sunday, January 7, at 12:30 pm. If you're interested in becoming a member of GCC, watch for details soon on the next Tell Me More class on Sunday, February 4, at 3:00 pm. gccws.net/nextsteps
New Connections Women's Night
Women of all ages, let's make new connections to start the new year! On Friday, January 12, at 6:00 pm, come and enjoy a light dinner, worship, testimony, crafts, and, best of all, meet new friends. Register online.
Men's Conference at GCC
Men, you are called to be spiritual leaders! You were created to lead, feed, and love. Join us for a one-day conference on Saturday, January 13, at 9:00 am with speaker Bishop Randy Sizemore as we dive into the calling of all men. Register online to attend. gccws.net/men
Eat & Meet
Want to get to know GCC better? You're invited to share a meal with pastors and their families at the next Eat & Meet on Sunday, January 14, at 6:30 pm. Childcare is available.
Classes & Studies to Help You Grow
GCC offers adult classes on various topics, applying biblical truths to life. Learn more online about classes this winter, like Writing With God, Financial Peace University, and Practical Aspects of the Holy Spirit. gccws.net/classes
Finding Financial Stability
If you're feeling the squeeze of inflation, you're not alone. GCC wants to help you get your finances under control. Financial Peace University is a proven plan to help manage money and pay off debt. Classes begin on Sunday, January 15, at 11:00 am. gccws.net/classes
Indoor Baptism
Water baptism is an expression and outward confession of a person's decision to follow Jesus with their whole heart. If you'd like to make this statement at the next indoor baptism, Monday, January 22, at 6:30 pm, sign up online. gccws.net/baptism
Volunteer Appreciation Event
If you've volunteered in any ministry of GCC in 2023, you have helped people know and follow Jesus! In appreciation for your service, GCC invites you and your family to a drop-in appreciation breakfast on January 27 from 8:00 am to 10:30 am.
Serving Local
There's a spot for you to serve on the Afghan Resettlement Team, supporting the English language development of Afghans who live in Lancaster. More information is available online. gccws.net/events
GCC App
You can now view the bulletin, register for events, check children in quickly and easily, and much more through the GCC Church Center app. Search for and download the Church Center App from the App Store or Google Play. Then, search for Grace Community Church and log in. Contact the church office with any questions.
You'll never have to miss a message again! By subscribing to GCC's new audio podcast, you can play the latest sermon at home, in the car, at the gym, or whenever and wherever you listen to podcasts. gccws.net/podcast